Today we present to you 8 books by Franz Kafka in PDF format for your enjoyment. But first, we tell you a little of the history of this great writer.
Franz Kafka was born into a middle-class German-speaking Jewish family on July 3, 1883 in Prague, Bohemia, now the Czech Republic. Franz was the eldest of six children. He had two younger brothers who died in infancy and three younger sisters, who perished in concentration camps.
His father, Hermann Kafka (1852-1931), was described as a great, short-tempered domestic tyrant, who on many occasions directed his anger at his son and was disrespectful of his flight into literature. Throughout his life, Kafka struggled to reconcile with his domineering father.
Kafka's mother, Julie (1856-1934), was the daughter of a prosperous brewer and was more educated than her husband. She helped manage her husband's business and worked in it up to twelve hours a day. The children were largely raised by a series of governesses and servants.
From 1889 to 1893, Franz attended the Deutsche Knabenschule German boys' elementary school in Prague. In 1901 he graduated from the Altstädter Deutsches Gymnasium, the rigorous, classics-oriented high school with eight levels.
After high school, he entered the Deutsche Karl-Ferdinands-Universität, where he initially decided to study chemistry, but after two weeks he switched to law.
Kafka graduated in law on June 18, 1906, and did a compulsory year of unpaid service as a judicial assistant in the civil and criminal courts.
At the end of 1907, Kafka began working for a large Italian insurance company. On July 15, 1908, he resigned, and a few weeks later found employment with the Worker's Accident Insurance Institute for the Kingdom of Bohemia. He worked there until July 1922, when he retired due to health problems. At the same time, Kafka also devoted himself to his literary work.
In 1912, at the home of his lifelong friend Max Brod, Kafka met Felice Bauer, who lived in Berlin. For the next five years they corresponded intensely, met occasionally and became engaged to be married twice. Their relationship ended in 1917.
In 1917, Kafka began to suffer from tuberculosis, which would require frequent convalescences during which he was supported by his family, especially his sister Ottla. In the early 1920s he formed an intense relationship with the Czech journalist and writer Milena Jesenská.
In 1923, he moved briefly to Berlin in the hope of distancing himself from his family's influence to concentrate on his writing. In Berlin, he lived with Dora Diamant, a kindergarten teacher. Dora became his mistress and influenced Kafka's interest in the Talmud, a book of Jewish law.
It is generally accepted that Kafka suffered from clinical depression and social anxiety throughout his life. He also suffered from migraines, insomnia, constipation, boils and other ailments, all generally caused by excessive stress. He tried to counteract all this through a regimen of naturopathic treatments, such as a vegetarian diet and the consumption of large quantities of unpasteurized milk.
Nevertheless, his tuberculosis worsened. He returned to Prague and went to Dr. Hoffmann's sanatorium for treatment, where he died on June 3, 1924. His remains are buried next to those of his parents under a two-meter obelisk in the New Jewish Cemetery in Prague, Olsanske.
1) Metamorphosis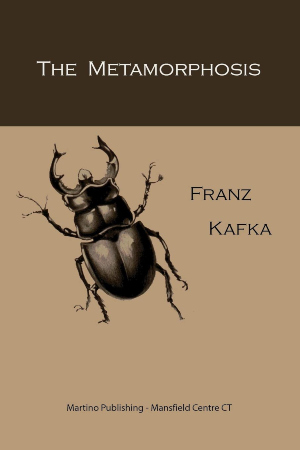 One of Kafka's best known works, The Metamorphosis, tells the story of the salesman Gregor Samsa who wakes up one morning and finds himself inexplicably transformed into a huge insect (ungezures from the German Ungeziefer, literally «monstrous vermin»). Samsa, finding himself in this new condition, subsequently decides to struggle to adapt to this, his new way of life.
The novel has become one of the classics of world literature and, as such, has been much discussed by literary critics, who have offered different interpretations.
2) A Report to an Academy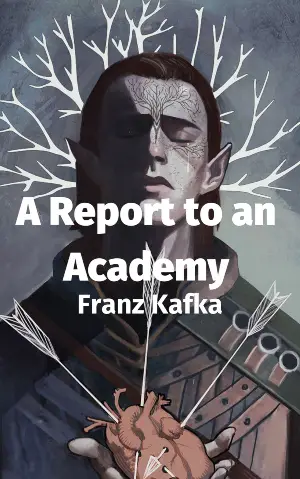 In A Report to an Academy the narrator, speaking before a scientific conference, describes his former life as a monkey. His story begins in a West African jungle, where a hunting expedition captures him.
Caged on a ship for his journey to Europe, he finds himself without the freedom to move as he did.
Needing to escape this situation, he studies the habits of the crew and imitates them with surprising ease; he recounts that he only finds particular difficulty in learning to drink alcohol. Throughout the story, the narrator reiterates that he learned his human behavior not out of any desire to be human, but only to provide himself with a means of escaping his cage.
3) The Country Doctor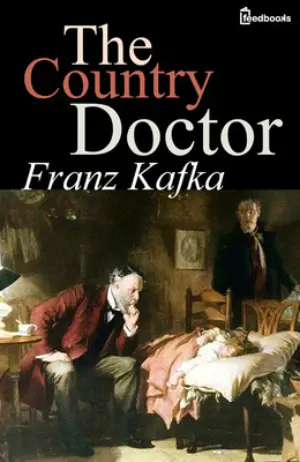 The Country Doctor is a collection of short stories written mainly in 1917 by Franz Kafka, containing the short story of the same name. Kurt Wolff published it in 1919 as Kafka's second collection of short stories, after Betrachtung (Contemplation, 1912).
Kafka dedicated the collection to his father. He often told Max Brod of his father's reaction when he presented it to him, "Lay it on my nightstand".
The stories themselves have something in common: somewhere, either at the beginning or later in the course of the text, there is an unsettling moment, sometimes referred to as the "Kafka paradox."
4) In the Penal Colony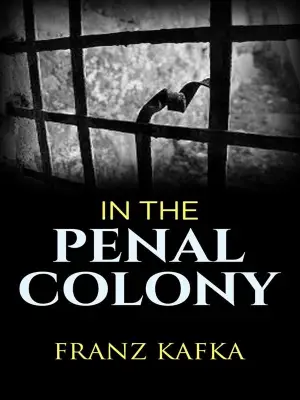 In the Penal Colony is a short story by Franz Kafka written in German in October 1914, revised in November 1918 and first published in October 1919.
The story takes place in an unnamed penal colony. The internal clues and the island setting suggest Octave Mirbeau's The Torture Garden as an influence.
The story describes the final use of an elaborate torture and execution device that carves the sentence of the condemned prisoner into his skin before leaving him to die, all over the course of twelve hours. As the plot unfolds, the reader learns more and more about the machine, including its origin and original justification.
5) A Hunger Artist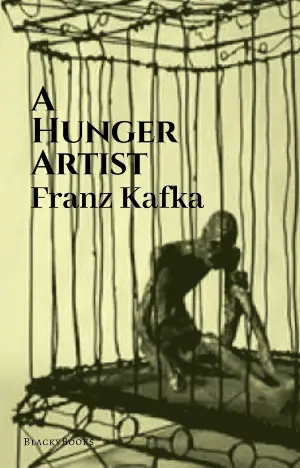 A Hunger Artist is Franz Kafka's collection of four short stories, the last collection Kafka himself prepared for publication. Kafka was able to correct it during his final illness, but the book was published by Verlag Die Schmiede several months after his death.
The English translation by Willa and Edwin Muir was published by Schocken Books in 1948 in the collection The Penal Colony.
All of the individual stories in the collection have been translated previously by various translators.
6) The Castle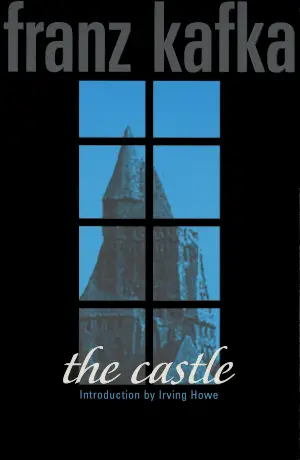 The protagonist of The Castle known as "K.", arrives in a village and struggles to gain access to the mysterious authorities who rule it from a castle.
Kafka died before finishing the job, but suggested that it would end with K. dying in the village, the castle notified him before his death that his «legal claim to live in the village was invalid, however, taking into account certain circumstances, he was allowed to live and work there».
Dark and at times surreal, «The Castle» is often understood as a theme about alienation, unresponsive bureaucracy, the frustration of trying to do business with non-transparent and seemingly arbitrary controlling systems, and the futile pursuit of an unobtainable goal.
7) Amerika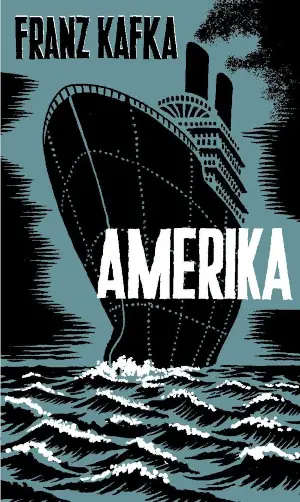 Amerika describes the strange wanderings of a 16-year-old European immigrant, Karl Roßmann, who is forced to go to New York to escape the scandal of his seduction by a maid.
When the ship arrives in the United States, he befriends a stoker who is about to be fired from his job. Karl identifies with the stoker and decides to help him; from that moment on, Karl's life will take unexpected turns that will lead him to live diverse experiences and meet many people in this, his new country.
8) The Trial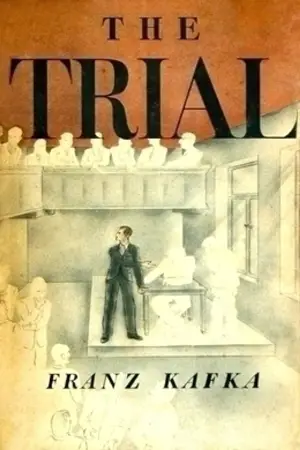 The Trial is a novel written by Franz Kafka between 1914 and 1915 and published posthumously in 1925.
It is one of his best known works and tells the story of Josef K., a man arrested and prosecuted by a remote and inaccessible authority. The nature of his crime is revealed neither to him nor to the reader.
Heavily influenced by Dostoevsky's Crime and Punishment and The Brothers Karamazov, Kafka even came to call Dostoevsky a blood relative. Like other Kafka novels, «The Trial» was never completed, although it includes a chapter that seems to bring the story to an intentionally abrupt end.