+20 Free Clinical Psychology Books [PDF]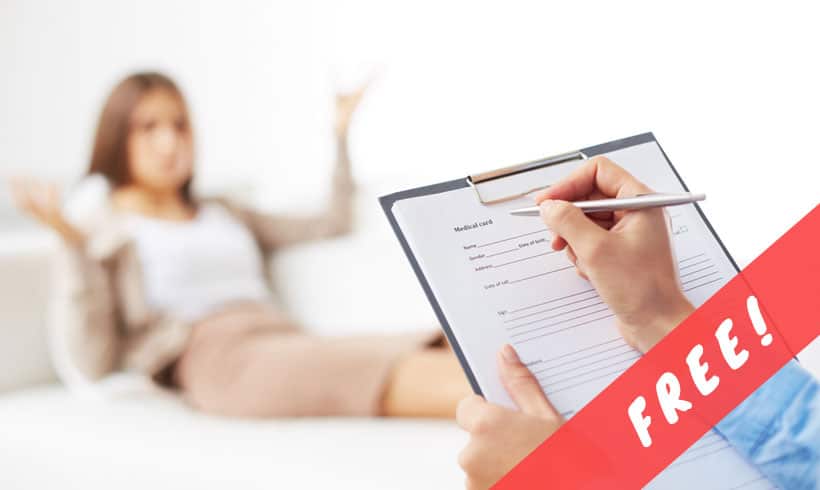 Clinical psychology is a branch of psychology that has been in constant evolution, and continues to be so today. Among other things, it seeks the mental wellbeing of people, which is why we wanted to dedicate a section to it and have made a selection of books on clinical psychology in PDF format. If you want to investigate about this topic, here you will find quality information, instantly and for free.
Our books on clinical psychology are in the public domain, they have very complete information on the topic and you can access them immediately. This is a discipline that can be very exciting for those who have the vocation, because it is about preserving the psychological health of the individual.
Clinical psychology is a scientific discipline that deals with the assessment, diagnosis, prevention and treatment of various mental disorders. Its objective is to procure the integral well-being of people, through psychological health. It is also a practice that is carried out in mental health centers, clinics and hospitals, being the intervention of individuals, couples or even families (depending on the specialty of the treating psychologist) its modalities of approach.
Every day, the work of a clinical psychologist is better understood and its importance in maintaining social coexistence in balance. There is less and less prejudice about going to this professional, who not only treats serious pathological cases, but also looks after the well-being of every person who is normally integrated into society.
The theoretical currents that frame the clinical practice of psychology are behaviorism, psychoanalysis, Gestalt, humanism, among others. All of them are in constant evolution and with advances in the development of techniques and tools that allow a more effective intervention.
Do not miss, then, our collection of more than 20 books about clinical psychology in PDF format, where you will find the best content regarding this scientific discipline of great social relevance.
Here we present our complete selection of Clinical Psychology books:
#1. Psychopathology author Nadejda Petrova Madjirova | Source: Medical University of Plovdiv
#2. The ICD-10 Classification of Mental and Behavioural Disorders author World Health Organization | Source: World Health Organization: WHO
#3. Lexicon of psychiatric and mental health terms author World Health Organization | Source: World Health Organization: WHO
#4. Three Approaches to Understanding and Classifying Mental Disorder: ICD-11, DSM-5, and the National Institute of Mental Health's Research Domain Criteria (RDoC) author Lee Anna Clark, Bruce Cuthbert, Roberto Lewis-Fernández, William E. Narrow, Geoffrey M. Reed | Source: SAGE Publications Inc
#5. Anxiety disorders: An information guide author Neil A. Rector, Danielle Bourdeau, Kate Kitchen, Linda Joseph-Massiah | Source: CAMH: The Centre for Addiction and Mental Health
#6. Psychological disorders author NCERT | Source: NCERT
#7. Clinical Neuropsychology author Dennis P. Swiercinsky, Dr. Richard L. Naugle | Source: Division of Services for People with Disabilities
#8. The Current Status of Clinical Psychology (Presentation) author Haruhiko Shimoyama | Source: The University of Tokyo
#9. Good Practice Guidelines on the use of psychological formulation author Lucy Johnstone | Source: Sisdca.it
#10. Clinical Psychologists' use of reflection and reflective practice within clinical work author UEA: University of East Anglia | Source: UEA: University of East Anglia
Here ends our selection of free Clinical Psychology books in PDF format. We hope you liked it and already have your next book!
If you found this list useful, do not forget to share it on your social networks. Remember that "Sharing is Caring".
Do you want more Psychology books in PDF format?