Little Women is a novel that develops deep and human themes within its interesting plot. Published in 1868, it is a classic of English-language literature. Below, download a copy of Little Women in PDF format.
It is set in the town of Concord (Massachusetts), during a complex social and economic context, after the American Civil War, also known as the Civil War.
For some critics, it is a book of personal growth concerning the evolution of the protagonists.
Others consider it a work centered on the theme of feminism, which at that time was beginning to manifest itself as a relevant social movement in the United States and Europe, and of which its author, Louisa May Alcott, was a member.
Little Women in PDF
*Wait a few seconds for the document to load, the time may vary depending on your internet connection. If you prefer, you can download the file by clicking on the link below.
Loading file

Summary of Little Women
It all started a few days before Christmas, when the 4 sisters, Meg (Margaret), Jo (Josephine), Beth (Elizabeth), and Amy, gathered at home, feeling a little homesick and sad about the absence of their father, Mr. March, who had gone to serve in the army in the Civil War.
They also suffered from the economic situation that they and their mother, Mrs. Marmee March, had to go through because they were alone, which led them all to work in order to survive.
On Christmas Day, Marmee tells her daughters that a neighboring family, the Hummels, was going through a very difficult situation.
Like them, Mrs. Hummel and her children were alone and some of them were sick, including a newborn baby, and they had nothing to eat. The girls decided to give up their Christmas meals and went with their mother to take them. 
This noble gesture made another neighbor, Mr. James Laurence, want to reward him upon hearing of it, so he invited Marmee and her daughters to a New Year's Eve dinner.
They happily accepted and there the little women met Laurie (Theodore Laurence). From that moment on, they all became friends with the wealthy young man.
On Christmas Eve, the girls decide to play a game in which each of them pledges to improve one aspect of their personality.
Meg wants to be less vain, Jo wants to be more tactful, Beth longs to be less shy and Amy to overcome her selfishness. In each of them, these traits evolve and are expressed in different ways in different situations.
After the holidays the teenagers return to their jobs, and their friendship with Laurie intensifies.
In summer, the sisters decided to make the most of their leisure time and spent a week doing nothing, which made them appreciate the balance between effort and rest. 
One afternoon picnic with Laurie each talked about their dreams, Meg wants to be rich and have lots of luxuries, Jo wants to be a writer, Beth wants to stay home to serve and Amy longs to be an artist.
Will each of these dreams come true?
In the winter everything looked very bad. The girls received news that their father was very ill and Beth is also convalescing.
Eventually, they both recover and Mr. March returns home seeing all of his daughters on their way to becoming the women they were committed to be.
In the second part of the book, three years have passed. Meg is making preparations for her wedding to Laurie's guardian, who asked her in engagement in the first part. Although living together is not easy, they manage to start a family.
Jo devotes herself to writing and works to keep bringing money into the household. But her writing is unconventional and is labeled "sensationalist storytelling," which is rejected by her family. 
Meanwhile, Amy moves to Europe with her Aunt Carol, where she tries to develop her artistic career, while Jo laments that she wasn't the one chosen.
Beth is very strange and Jo senses that she is in love with Laurie, but soon the young woman confesses to her that she is very ill and has little time left to live, so she asks Jo to take care of comforting her parents.
What will happen next with these little women?
Other books that might interest you
FAQ about Little Women
What is the true ending of Little Women?
Aunt March dies and leaves Jo a large house. She, in turn, decides to turn it into a school for orphans. Five years later the whole family gathers to celebrate Marmee's birthday.
There the girls talked about whether they had fulfilled their dreams and although not everything went as expected, they felt at peace and happy to be surrounded by their loved ones.
How many Little Women books are there?
The story of Little Women is divided into two parts. The first is entitled "Little Women" and the second "Those Little Women". Some editions put both books together in one book. Other publishers publish them separately.
Some people may be confused when they buy the book "Little Women" and see that there is not the complete story that is usually conveyed in the movies based on the novel. These movies take into account both books.
What illness does Beth get in Little Women?
Beth catches scarlet fever after coming in contact with the children of a very poor neighbor that she and her sisters used to help.
The illness consists of acute pharyngotonsillitis and also manifests in skin rashes. Beth never fully recovers, and her fragile health worsens years later.
What about Jo in Little Women?
Jo devotes herself to writing for a while and earns money for her family. However, she decides to go to New York to work as a governess where she meets Professor Bhaer.
Laurie confesses his love to her, but she rejects him, although she later realizes that he could be the man of her life. However, Laurie approaches Amy, and they both realize they are in love and get married.
Other articles that may interest you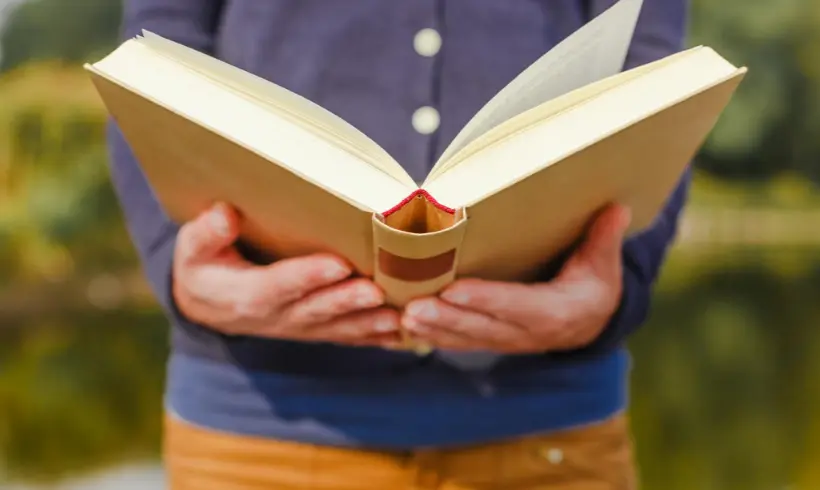 In the following article, you will find all the elements that make it possible to build the structure of a…