Published in 1967, it is considered one of the most important novels of the 20th century worldwide. Here you can download a COPY of One Hundred Years of Solitude in PDF format.
This great work was written by Gabriel García Márquez, Colombian novelist, screenwriter, editor, and journalist, who received the Nobel Prize for Literature in 1982 and was one of the great masters of world literature.
One Hundred Years of Solitude became the most emblematic novel of Latin American culture, and thanks to the mastery with which it was written, it was included in the list of "The 100 books of the century" according to Le Monde and won the Romulo Gallegos Prize (1972).
It tells the story of seven generations of the Buendía family, a family condemned to loneliness.
One Hundred Years of Solitude in PDF
*Wait a few seconds for the document to load, the time may vary depending on your internet connection. If you prefer, you can download the file by clicking on the link below.
Loading file

Summary of One Hundred Years of Solitude
One Hundred Years of Solitude tells the story of the Buendía family for 100 years, a family that inhabited the town of Macondo.
José Arcadio Buendía and Úrsula Iguarán were cousins and spouses, however, they had not consummated their marriage, due to Úrsula's fears of incest.
Her fear was related to the possibility of having pig-tailed children, an anomaly that had previously occurred in the family.
But one day this celibacy imposed by the matriarch ended because of the offenses that Prudencio Aguilar had made to José Arcadio about his lack of manhood.
Furious, José Arcadio kills him and that same night has sex with his wife. Since then, Aguilar's ghost haunts him, making him flee from the town where they lived.
Although José Arcadio set out on the journey with many plans, the journey did not get very far, since halfway there they run out of resources and strength, so he decides to create a new town that he would name Macondo. 
Soon Macondo began to grow, and at the same time, José Arcadio and Úrsula had three children: José Arcadio, Aureliano, and Amaranta.
The town was often visited by gypsies whose leader, Melquíades, always brought inventions that dazzled José Arcadio and made him obsessed, to the point of isolating himself in a laboratory to work on inventions that always turned out to be failures.
Eventually, José Arcadio Sr. sees Aguilar's ghost again and loses his mind, so the family decides to tie him to a tree and there he dies of a heart attack.
Aureliano becomes a colonel and initiates a period of civil war in Macondo, with him leading the battles along with a group of soldiers from the town. He also appoints Arcadio, his nephew, as military chief.
Arcadio never knew he was a bastard son and became the dictator of Macondo, although his tyrannical government was overthrown by the conservatives and he was eventually shot.
Of Colonel Aureliano's 32 battles, he did not win any of them, which made him understand that an armed revolution did not make any sense. Finally, he signs a peace treaty and ends up making goldfish in his workshop.
Will future generations succeed in honoring the Buendía family name?
Other books that might interest you
FAQ about One Hundred Years of Solitude
What is One Hundred Years of Solitude about?
One Hundred Years of Solitude tells the century-long story of the Buendía family. The patriarch, José Arcadio, founded the town of Macondo after an expeditionary journey that failed shortly after it began.
Several generations are born and grow up there, marked by repetitive stories such as incest and failure.
What reflection does One Hundred Years of Solitude leave?
One Hundred Years of Solitude makes us reflect on the history of Latin America, a region condemned to abandonment, misery, ignorance, and loneliness.
It also reveals, through magical realism, the culture of Latin American peoples, full of superstitions and a capacity to coexist with the magical in a natural way.
Who tells the story of One Hundred Years of Solitude?
The novel is told by an omniscient narrator, that is, he is outside the story, but he can know what the characters think and feel.
This is how he tells the story of seven generations of the Buendía family who live condemned to the vicious circle of loneliness, as a consequence of their failures, fears, and ignorance.
Why is the novel called One Hundred Years of Solitude?
At the end of the novel, the reason why the Buendía family lived in solitude is revealed.
Aureliano Babilonia finally manages to decipher the parchments of Melquíades, where it is written: "because the lineages condemned to a hundred years of solitude did not have a second chance on earth".
Other articles that may interest you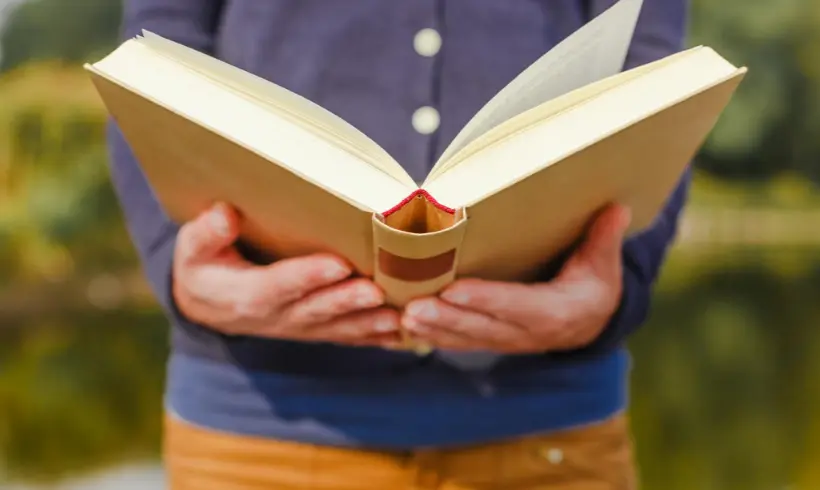 In the following article, you will find all the elements that make it possible to build the structure of a…