To the Lighthouse is unanimously considered one of the works that definitively changed the course of Western literature. An iconic novel, written by Virginia Woolf in 1927.
British writer born in London, United Kingdom, in 1882 and died in 1941, considered one of the most prominent figures of the Anglo-Saxon avant-garde modernism of the twentieth century and international feminism.
She perfected the interior monologue in her novels, as well as other narrative techniques typical of the contemporary novel.
To the Lighthouse is an autobiographical narrative, where Virginia Woolf explores her own family's past, as well as the questions that always bothered her: the reason for life, the benefit or futility of reaching a goal, and inevitable death.
To the Lighthouse in PDF
*Wait a few seconds for the document to load, the time may vary depending on your internet connection. If you prefer, you can download the file by clicking on the link below.
Loading file

Summary of To The Lighthouse
The Ramsay family, consisting of Mr. and Mrs. Ramsay and their eight children, are spending the vacations at their summer home on the Isle of Skye, Scotland.
James, one of the sons, is anxious to walk to the lighthouse a few miles away. His mother affectionately says yes.
However, soon Mr. Ramsay, sternly and curtly, intervenes to tell her that it was not going to be possible, as the weather was too bad.
That seemingly unimportant event begins to draw out the family conflicts. James hated his father for always ruining his wishes, on the other hand, he adored his mother for being so sweet and accommodating.
Despite the father's opinion, Mrs. Ramsay does not want to shatter the little boy's illusions and tries to be optimistic about the weather.
Mr. Ramsay is a self-centered man who prides himself on being rational and balanced but is perceived by his family as an unpleasant figure with an unpredictable temperament.
And although Mr. Ramsay complains about his wife, he always seeks her approval to feel confident about himself and the philosophical treatises he devotes himself to writing. She tries to please him as best she can, for she is compassionate.
During their stay in this cozy house, the family received several guests. They were all intellectuals, dedicated to art or the humanities.
Among them were Mr. Charles Tansley and Lily Briscoe. The latter was a painter, and during her stay, she devoted herself to painting a portrait of Mrs. Ramsay.
But Mr. Tansley insists that women are not as good at art as men, and advises her to give up this trade.
Lily greatly resents Tansley's comment and also Mrs. Ramsay who suggests that she should marry, since as a single woman she would never be happy.
However, she felt that she was not cut out for marriage. These prejudices about women and their role in society made Lily doubt herself and what she was capable of achieving.
However, she felt that she was not cut out for marriage. These prejudices about women and their role in society made Lily doubt herself and what she was capable of achieving.
This part culminates in a slightly awkward exchange between Mr. and Mrs. Ramsay.
He wants her to tell him she loves him, but she doesn't feel she's good with words, so she can only tell him that she agrees with him about the rainy weather and that they couldn't go, finally, to the lighthouse like James wanted.
With this, he understood that this was her way of telling him that she loved him.
In the second part, the summer house is alone, only receiving a visit from the housekeeper to do some maintenance.
10 years go by quickly and many things happen, such as the outbreak of the war and the death of Mrs. Ramsay.
In part three, Lily and part of the Ramsays return to the summer house. Mr. Ramsay had become a much softer and more understanding man due to the loss of his wife.
He and James were finally able to make their way to the lighthouse and although the young man was constantly expecting criticism from his father, this did not happen, which pleasantly surprised him.
As for Lily, she had managed to develop her art and never married.
Other books that might interest you
FAQ about To The Lighthouse
Why read To The Lighthouse?
Reading any work by Virginia Woolf, including To The Lighthouse, provides the reader with a unique, original, and distinctly literary experience. The author exploited avant-garde narrative devices that are still interesting today.
It also explores topics such as family conflicts, feminism, sexual freedom, and mental illness, from an authentic and innovative approach.
Did James get to visit the lighthouse?
Yes, after 10 years, part of the family returned to the summer house near the lighthouse. On that occasion, James managed to visit him and his father and was pleasantly surprised to find that he had changed a lot.
Perhaps this change was due to the death of his wife and the passing of the years which sometimes soften the character
What is the core message of To The Lighthouse?
Because the main purpose of the novel Al Faro is not to tell a story with a lot of action or dialogue, it is presented as a set of reflections and very poetic language.
Among the themes that the author brings up are: the inexorability of time, the ephemerality of relationships, sensitivity in childhood, and the social role of women.
Did Lily manage to complete the portrait of Mrs. Ramsey?
Yes, after many years, upon returning to Ramsey's summer home, Lily no longer felt the insecurities of the past and valued her art for what it was in essence and not for what others thought of her work.
It was in this way that she completed the portrait of Mrs. Ramsey and showed her satisfaction in living her vocation to the fullest.
Other articles that may interest you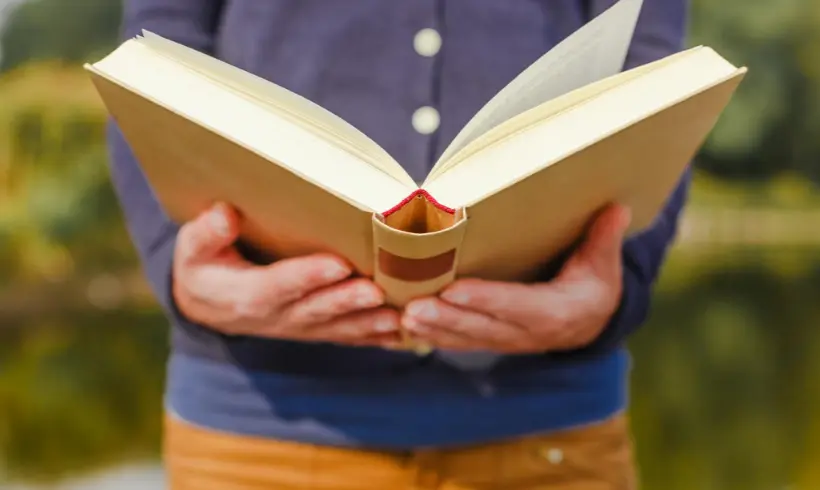 In the following article, you will find all the elements that make it possible to build the structure of a…