Born on January 25, 1882, Adeline Virginia Stephen grew up in an extraordinary home. Her father, Sir Leslie Stephen, was a historian and writer, as well as a leading figure in the golden age of mountaineering. Woolf's mother, Julia Prinsep Stephen, was born in India and later served as a model for several Pre-Raphaelite painters. She was also a nurse and wrote a book on the profession.
Both her parents had been married and were widowed before they married. Woolf had three siblings-Thoby, Vanessa and Adrian-and four step-siblings- Laura Makepeace and George, Gerald and Stella Duckworth. All eight children lived under the same roof at 22 Hyde Park Gate, Kensington. 
Two of the Woolf siblings had been educated at Cambridge, but all the girls were home-schooled and made use of the splendid confines of the family's lush Victorian library.
From birth until 1895, Woolf spent summers in St. Ives, a seaside town in the far southwest corner of England. The Stephens' summer home, Talland House, which still stands, overlooks spectacular Porthminster Bay towards the Godrevy Lighthouse, which inspired her writing.
As a child, Virginia was curious, cheerful and playful. She started a family newspaper, Hyde Park Gate News, to document her family's humorous anecdotes. However, early traumas darkened her childhood, including sexual abuse by her half-brothers George and Gerald Duckworth, which she wrote about in her essays A Sketch of the Past and 22 Hyde Park Gate.
In 1895, at the age of 13, she also had to cope with the sudden death of her mother from rheumatic fever, which caused her first mental breakdown, and the loss of her half-sister Stella, who had become headmistress of the school/home, two years later.
While dealing with her personal losses, Woolf continued her studies in German, Greek and Latin at the Ladies' Department, King's College London. Her four years of study introduced her to a handful of radical feminists at the forefront of educational reforms.
In 1904, her father died of stomach cancer, contributing to another emotional setback that led Woolf to be institutionalized for a brief period.
Virginia Woolf's dance between literary expression and personal desolation would continue for the rest of her life. In 1905, she began writing professionally as a contributor to The Times Literary Supplement. A year later, Woolf's 26-year-old brother, Thoby, died of typhoid fever after a family trip to Greece.
After her father's death, Woolf's sister Vanessa and her brother Adrian sold the family home in Hyde Park Gate and bought a house in the Bloomsbury area of London. During this period, Virginia met several members of the Bloomsbury Group, a circle of intellectuals and artists that included art critic Clive Bell, who married Virginia's sister Vanessa, novelist EM Forster, painter Duncan Grant, biographer Lytton Strachey, economist John Maynard Keynes, and essayist Leonard Woolf, among others.
Leonard Woolf and Virginia became close and eventually married on August 10, 1912. The two shared a passionate love for the rest of their lives.
Several years before she married Leonard, Virginia had begun work on her first novel. The original title was Melymbrosia. After nine years and countless drafts, it was published in 1915 as The Voyage Out. Woolf used the book to experiment with various literary tools, such as compelling and unusual narrative perspectives, dreamlike states, and free-associative prose.
Two years later, the Woolfs bought a secondhand printing press and set up Hogarth Press, their own publishing house that operated out of their home, Hogarth House. Virginia and Leonard published some of her writings, as well as the work of Sigmund Freud, Katharine Mansfield and T.S. Eliot.Here are 6 books by Virginia Woolf in PDF format that you can read and download for free.
1) Jacobs Room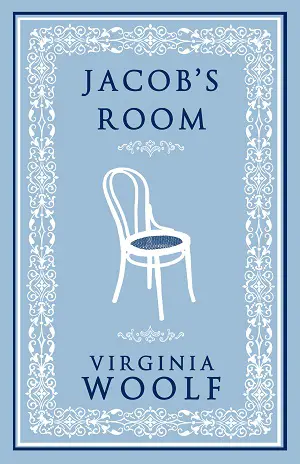 Jacobs Room is a novel first published in 1922. The story is presented almost entirely through the impressions that other characters have of Jacob Flanders, the protagonist. It focuses mainly from the perspective of the women in his life, including the uninhibited young art student Florinda, with whom he has an affair.
Set in pre-war England, the novel chronicles Jacob's life, from his childhood, through his time at Cambridge University, to adulthood. Despite this, we do not have a very clear picture of him, as he is described in very indirect terms, the result of the different perceptions that each of the characters has of him.
Although much of the work takes place in London, towards the end of the novel Jacob travels to Italy and then to Greece.
2) Kew Gardens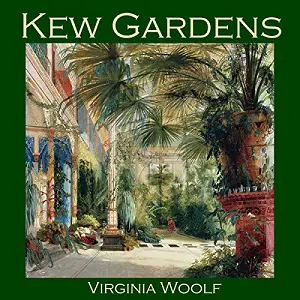 Kew Gardens is a short story that was first published privately in 1919, and then more widely in 1921. The narrative presents us with brief glimpses of four groups of people passing through a flowerbed in the London botanic garden.
First there is a married couple, consisting of Eleanor and Simon, he recalls his visit a few years earlier when he begged a girl to marry him, but was rejected. She remembers when she was a child and would sit by the lake and paint pictures of the water lilies.
Then we have two men, one of whom is an older man who talks about heaven and makes oblique references to the war. Another group consists of two old women who are fascinated by the old man's actions, unable to determine whether he has mental health problems or is an eccentric. Finally, there is a young couple, whose feelings are evident both to themselves and to others.
3) Monday or Tuesday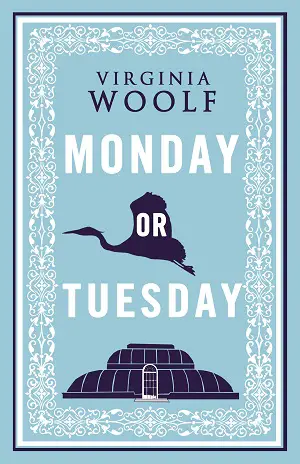 Monday or Tuesday is the eponymous story from the eight-story collection Monday or Tuesday by the British author. The book was published in New York in 1921.
Monday or Tuesday is a story in which a heron undertakes its routine flight, one assumes on a Monday, during which it observes its surroundings, first from high in the sky and then as close as the inside of a house, without ever learning the truth it seems to seek.
At the end of the story, it is suggested that the same thing is going to happen the next day, Tuesday, so it makes no difference whether it is one day or the other; hence the title.
But we can also read this text as a metaphor for the human impossibility of knowing reality, no matter how close we get to it.
4) Night And Day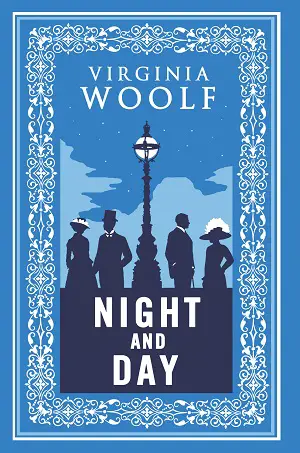 Night And Day was published in 1919. This novel is set in Edwardian London and examines the relationship between love, marriage, happiness and success, raising questions such as whether marriage is necessary for happiness.
It contrasts the lives and love bonds between the main characters, Katharine Hilbery, Mary Datchet, Ralph Denham and William Rodney. At the beginning of the novel, Katharine, who is a very lonely person, becomes engaged to William, but after a while they end their engagement.
Mary has an unsuccessful romantic life, falls in love with Ralph, but when he proposes to her, she rejects him as insincere. Ralph, for his part, lives chasing Katharine through the streets of London and often walks past her house, hoping to see her inside. William is Katharine's first romantic interest, but when she decides not to marry him, he becomes interested in her cousin Cassandra.
5) Orlando A Biography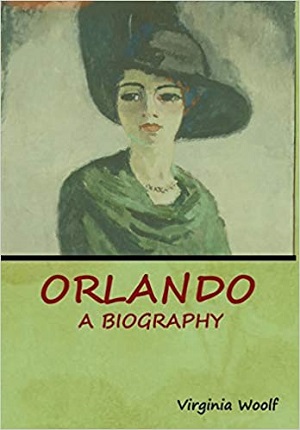 Orlando is a biography published on October 11, 1928.
It was published by Hogarth Press, a publishing house owned by the Woolf couple. It is a partially biographical work, based on the life of Woolf's girlfriend, Vita Sackville-West. It is considered one of Woolf's most accessible novels and, therefore, the most successful during her lifetime. It has had a great stylistic influence and is considered important in literature in general, and in women's writing and gender studies in particular.
This novel addresses topics considered taboo at the time, such as homosexuality, female sexuality, as well as the role of women in society and as literary creators.
6) The Voyage Out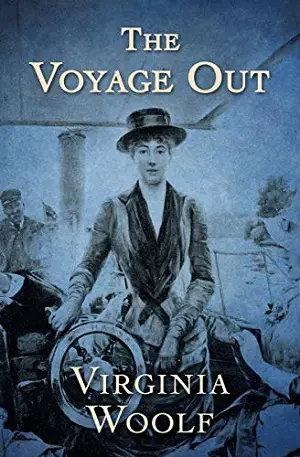 The Voyage Out is the first novel published by Woolf in 1915, by her half-brother's publisher, Gerald Duckworth and Company Ltd.
In The Voyage Out, one of Woolf's most intelligent and socially satirical novels, Rachel Vinrace sets sail for South America on her father's ship, and embarks on a voyage of self-discovery on a modern version of a mythical voyage.
Introduces Clarissa Dalloway, the central character in Woolf's novel, «Mrs. Dalloway». The uneven ensemble of passengers gives Woolf the opportunity to satirize contemporary Edwardian life.
In both The Voyage Out and «Night and Day» the writer's intention to break the narrative molds inherited from earlier English novel writing is evident, especially the subordination of characters and actions to the overall plot of the novel, as well as the descriptions of traditional settings and characters.