If you are looking for an ideal gift for a special person, our wide and complete selection of novels to give as a gift is the perfect place to find that unique and unparalleled gift.
A book whose pages contain an unforgettable story, captivating and capable of shaking the slightest fiber of people, is the kind of gift that lovers of reading wish to receive. 
We have created a beautiful list full of original novels with narratives that stimulate and activate the five senses, and characters capable of awakening the most varied emotions and feelings.
This is a selection designed so that you can transform a special occasion into a memorable day, both for the recipient and for you, giving the perfect gift.
Our list is composed of the most captivating literary creations, and we are sure you will find the best novels to give as a gift for every occasion that deserves it.
1) People We Meet on Vacation
Author: Emily Henry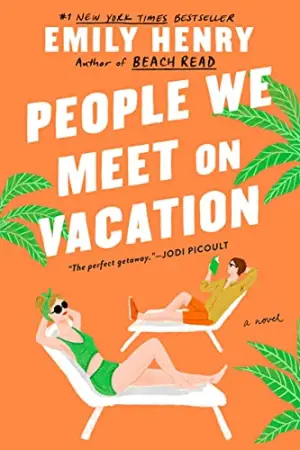 People We Meet on Vacation is a novel by Emily Henry, New York Times bestselling author. The story follows Alex and Poppy, two best friends who seem to have nothing in common. She's a wild girl with an insatiable desire for traveling, while he wears khakis and prefers to stay home in his hometown.
Yet every summer for the past decade, they've taken a glorious week-long vacation together. Until two years ago, when they messed it all up. They haven't spoken to each other since. Poppy has everything she should want, but she's stuck in a loop and when asked when was the last time she was truly happy, she knows, without a doubt, it was on the last trip with Alex.
Poppy convinces her best friend to patch things up and take a vacation together. Despite all odds, Alex agrees and now they have a week to mend their relationship… if only they could avoid the great truth that has always stood in the way of their seemingly perfect friendship. What could possibly go wrong?
Additional resources:
2) The Other Black Girl
Author: Zakiya Dalila Harris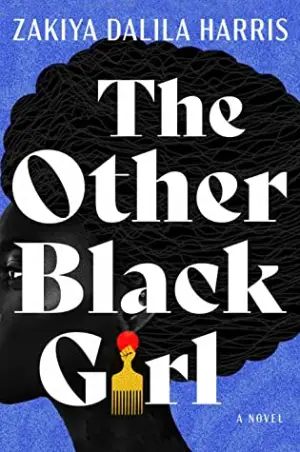 The Other Black Girl is a novel by Zakiya Dalila Harris published in 2022. It is a thought-provoking and exciting debut that examines race, class, and gender in the publishing industry.
The plot follows Nella Rogers, a 26-year-old who is the only black assistant at Wagner Publishing. One day, Hazel -who is also black- is hired as a new assistant, and Nella is excited to meet her new co-worker and become friends.
However, she soon receives a note that says: "Leave Wagner now". Surprised by such a note, she tries to find out who sent it and has a sneaking suspicion that it is Hazel, but it doesn't seem possible because she seems nice. Or is there something more sinister behind it?
Additional resources:
3) Malibu Rising
Author: Taylor Jenkins Reid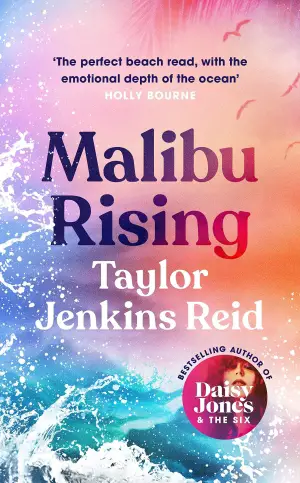 Malibu Rising is the latest novel by Taylor Jenkins Reid, one of the most successful contemporary authors in numerous markets around the world. In this new story, Reid develops a family history where the problems and experiences of two generations intermingle and where we learn the stories of the protagonists as the clock ticks toward inevitable events.
It's August 1983 and four famous siblings are throwing an epic party to celebrate the end of summer. Everyone wants to be near the famous Riva siblings: Nina, the talented surfer, and supermodel; Jay and Hud, a champion surfer and a well-known photographer respectively; and the adored Kit, the youngest of the family. The four siblings arouse genuine fascination both in Malibu and the rest of the world, especially as the descendants of legendary singer Mick Riva.
But over the next 24 hours, their lives will change forever. By morning the house will be on fire; a fire fueled by smoldering secrets and simmering drama. This novel is a fast-paced, absorbing story that transports readers through different decades and plot lines.
Additional resources:
4) The Vanishing Half
Author: Brit Bennett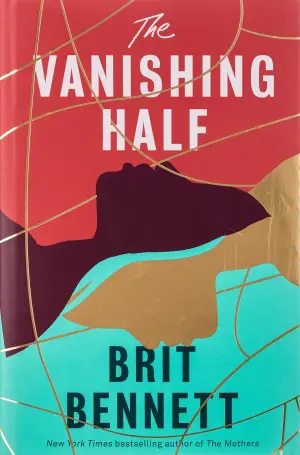 The Vanishing Half is a historical fiction novel by American author Brit Bennett. It is her second novel and was published in 2020. The novel debuted at number one on The New York Times bestseller list for fiction. HBO acquired the rights to develop a limited series with Bennett as executive producer.
The story follows twins Desiree and Stella, who couldn't wait to leave behind the small, black town they grew up in. At sixteen, they finally seize their chance and run away. More than a decade later, the sisters have lost touch with each other. One returns to the town with a black daughter, while the other lives on the other side of the country, passing for white and hiding her past.
As time passes, they and their respective daughters will realize that the ties of the past can never be completely severed. Interweaving multiple threads and generations of this family, from the Deep South to California, from the 1950s to the 1990s, Brit Bennett produces a story that is both a fascinating and moving family history and a brilliant exploration of American history.
Additional resources:
5) Normal People
Author: Sally Rooney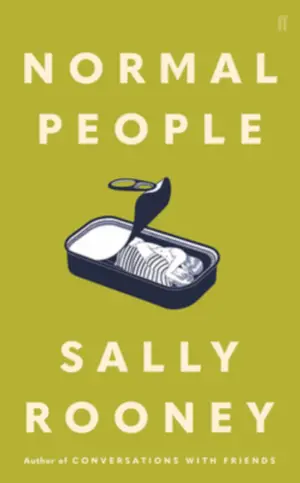 Normal People is a 2018 novel by Irish author Sally Rooney. It is the author's second novel and tells the story of two deeply damaged people who develop an intense relationship that transcends norms.
The protagonists, Connell and Marianne, begin a secret romantic relationship in high school. Connell is the popular jock who worries about what everyone thinks of him. Marianne is the school outcast, the girl people spread rumors about. Although they both feel lonely and misunderstood, together they not only understand each other but also themselves.
Everything changes when they start college and their roles are reversed. They are no longer forced to keep their relationship a secret but have to face other barriers, many of them dark and daunting. They both begin to enter a spiral. Again, it is only when they are together that they can face themselves and the world around them.
Additional resources:
So, this was our selection of the best Novels to give as a gift. We hope you liked it and you can find the book you are looking for!
Si te fue útil este listado no olvides compartirlo en tus principales redes sociales. Remember that "Sharing is Building".
Other articles that may interest you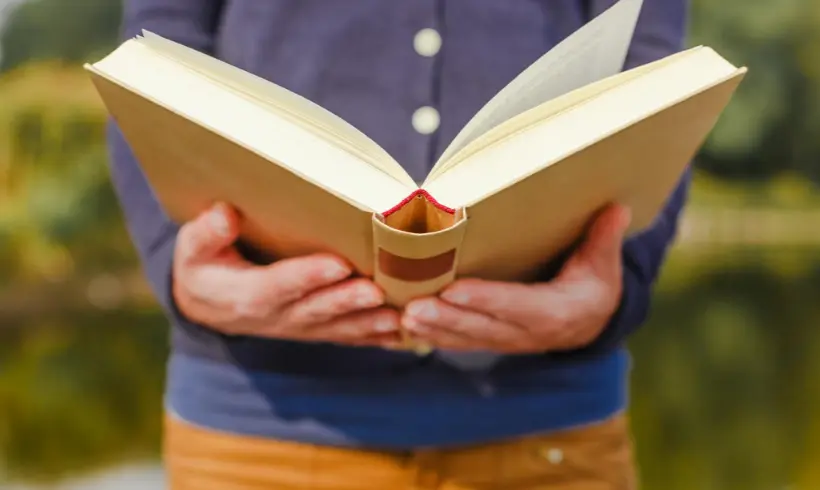 In the following article, you will find all the elements that make it possible to build the structure of a…
Infobooks.org is a participant in the Amazon Affiliate Program, an affiliate advertising program designed to provide a means for sites to earn advertising fees by advertising and linking to Amazon.