White Nights is a short novel by the acclaimed Russian writer Fyodor Dostoyevsky. It was published in 1848, making it his fourth novel. Here you can download a copy of White Nights in PDF format.
To understand the plot a little better, it is necessary to talk about a natural phenomenon that happens in the highlands of Russia, such as St. Petersburg, where all the events of the novel take place.
At certain times of the year, the nights are shorter, but not only that, the curious thing is that the sun does not seem to go down completely at any time, so the darkness never really arrives.
This phenomenon is called "white nights" and is what gives this novel its title.
The plot unfolds over four white nights where the protagonists have conversations about their lives.
White Nights in PDF
*Wait a few seconds for the document to load, the time may vary depending on your internet connection. If you prefer, you can download the file by clicking on the link below.
Loading file

Summary of White Nights
Our protagonist is at the same time the narrator, whose name is never revealed to us. This young man leads a rather solitary life.
He lives in St. Petersburg with his mother in a small apartment. This woman is now quite old and does not usually talk much with her son. 
Naturally, the narrator cannot help but feel very lonely. He takes daily walks through the streets of the city. One day, he decides to start walking at night.
Walking along, he begins to observe the passers-by and the people who live in the buildings, imagining what their lives would be like. Amid his reflections, he spots a woman who catches his attention.
He approaches her and introduces himself to her, but the lady shows no interest and continues on her way. A little further on the woman encounters a drunk who tries to assault her, the narrator immediately realizes this and comes to her defense, chasing the man away.
So she agrees to engage in conversation with the young man, who now walks beside her to accompany her home. 
The woman agrees to be his friend, but on the condition that he never falls in love with her.
On the second night, the encounter was even more comforting. The woman introduced herself, her name was Nástenka and they both told anecdotes about her life.
The young man tells her how happy he is to have her company and makes a very formal speech about loneliness and his new state of happiness. This appeals to Nástenka, who promises to be his real friend from now on. 
At this point in the novel, Nástenka takes over the narration, as she felt confident enough to tell what her life was like. She lived in a modest house with her blind grandmother.
The old woman was very strict with her, she did not allow her to leave her side and controlled her most of the time. 
Because of the modest pension they receive, they decided to rent the upstairs room. The first tenant died and was replaced by a well-educated young man, albeit with no fortune. 
He was in love with her for a while and she was not indifferent to him. One day, the young man announced that he had to go to Moscow, as he had found work in that city.
Nástenka wanted to leave her grandmother and go with him, even asking him to marry her. But he had to turn her down, due to her poverty, however, he asked her for a year to resolve her financial situation and then he would look for her again.
A year has passed since the incident, and Nástenka has not even received a letter from her fiancé.
Other books that might interest you
FAQ about White Nights
What does "white nights" mean?
White nights are a kind of nocturnal sunset. It is an environmental phenomenon that occurs in the city of St. Petersburg, between May and July, when the sun never fully sets.
This makes the nights look like endless sunsets. It is a rare phenomenon but of great beauty.
What is the main idea of white nights?
White Nights tells a story of unrequited love, between the protagonist narrator, a man who is lonely and dreams of living in love, and a woman who is also lonely, but who is waiting for an old love who has not contacted her for a year.
The whole story takes place during the white nights of St. Petersburg.
Where does White Nights take place?
The entire novel takes place on the streets of St. Petersburg, where the protagonists have long conversations and create a beautiful friendship. The man lives in an apartment with his uncommunicative mother.
The woman lives in a two-story house with her blind and controlling grandmother. They rent a room on the second floor.
What literary genre is the book White Nights?
White Nights falls into the genre of fiction, and narrative. It is a novel, although short, and can be framed in the subgenre of love or romance.
Fyodor Dostoyevsky is a writer who stands out for working on the psychology of the characters so that the reader can enter into their inner world. This is an essential feature in his novels, the full development of the characters.
Other articles that may interest you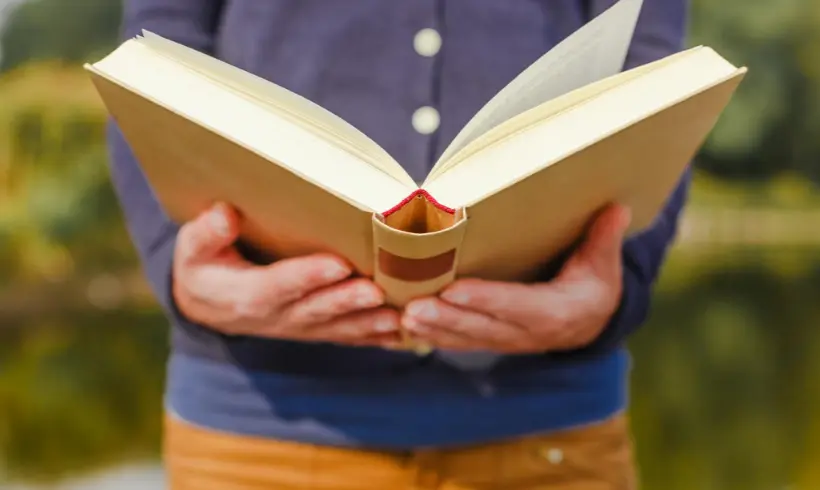 In the following article, you will find all the elements that make it possible to build the structure of a…