Fyodor Dostoevsky was born in Moscow, Russia, on November 11, 1821, the son of a physician. His family was very religious, and Dostoevsky was deeply religious all his life. He began to read widely when he was young. He was first educated by his mother, father and tutors, but at the age of thirteen he was sent to a private school.
Two years later, his mother died. His father, a cruel man, was murdered in 1839, when Dostoevsky was eighteen and attending school in St. Petersburg, Russia. He trained to be a military engineer, but disliked school and loved literature. When he finished school, he abandoned his career and turned to writing.
He began writing fiction about poor people in difficult situations. In 1843 he finished his first novel, «Poor Folk». The novel was praised by a respected critic. The second novel, «The Double» (1846), was received with less enthusiasm.
The lack of success of «The Double» disturbed Dostoevsky, and from 1846 to 1849 his life and work were characterized by aimlessness and confusion. The stories and novels he wrote during this period are mostly experiments in different forms and themes. 
In 1847 he joined a somewhat subversive group called the Petrashevsky Circle. In 1849 the members were arrested. After eight months in prison, Dostoevsky was «sentenced» to death. In reality, this sentence was only a joke. At one point, however, Dostoevsky believed he had only moments to live, and he never forgot the feelings of that experience. He was sentenced to four years in prison and four years of hard labour in the army in Siberia, Russia. 
Dostoevsky returned to St. Petersburg in 1859 with an ailing wife, Maria Isaeva, whom he had married in Siberia. To sustain himself, Dostoevsky edited Time magazine with his brother Mikhail and wrote several works of fiction. In general, his writings during this period did not show much artistic progress until 1864, when he published «Notes from Underground».
Dostoevsky's first wife died in 1864, and the following year he married Anna Grigoryevna Snitkina, a practical and even-tempered woman. In 1866, Dostoevsky published Crime and Punishment, which is the most popular of his great novels, perhaps because it appeals on several levels.
The Dostoyevsky family traveled in 1867 and remained outside Russia for more than four years. Their financial situation was very difficult, and Dostoevsky repeatedly lost what little money they had in gambling.
His last work was «The Brothers Karamazov» (1879-1880), the greatest of his novels. The psychologist Sigmund Freud called it one of the greatest artistic achievements of all time.
Dostoevsky sent the last part of The Brothers Karamazov to his publisher on November 8, 1880, and died shortly thereafter, on January 28, 1881. At the time of his death, he was at the height of his career in Russia and had begun to be acclaimed in Europe.
1) The Brothers Karamazov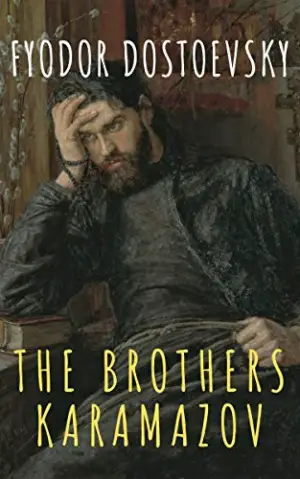 The Brothers Karamazov is the Russian author's last novel. Dostoevsky spent nearly two years writing The Brothers Karamazov, which was serialized in The Russian Messenger from January 1879 to November 1880. Dostoevsky died less than four months after publication.
The Brothers Karamazov is a gripping philosophical novel set in 19th century Russia, which delves into ethical debates about God, free will and morality. It is a spiritual and theological drama of moral struggles related to faith, doubt, judgment and reason, set in a modernizing Russia, with a plot revolving around the theme of patricide. Dostoevsky composed much of the novel in Staraya Russa, which inspired the main setting.
2) The Idiot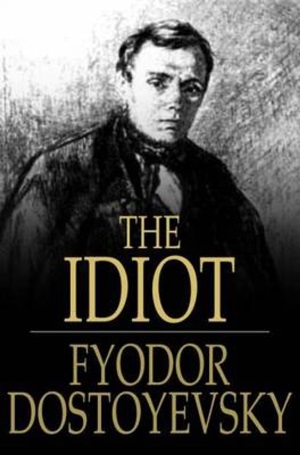 The Idiot is a novel first published in The Russian Messenger magazine in 1868-1869.
The title is an ironic reference to the novel's central character, Prince Lev Nikolayevich Myshkin, a young man whose goodness, simplicity of heart, and innocence cause many of the more worldly characters he encounters to mistakenly assume that he lacks intelligence and insight.
In the character of Prince Myshkin, Dostoevsky set out to portray the «positively good and beautiful man». The novel examines the consequences of placing such a singular individual at the center of the conflicts, desires, passions, and selfishness of worldly society, both for the man himself and for those with whom he interacts.
3) Crime and Punishment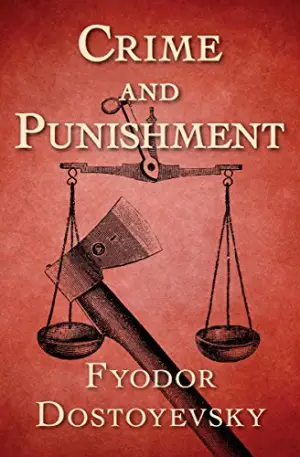 Crime and Punishment is a novel first published in the literary magazine The Russian Messenger in twelve monthly installments during 1866.
It was later published in a single volume. It is the second of Dostoevsky's complete novels after his return from ten years of exile in Siberia. Crime and Punishment is considered the first major novel of his «mature» writing period. Since its publication, it has been hailed as one of the crowning achievements of world literature.
The work centers on the mental anguish and moral dilemmas of Rodion Raskolnikov, an impoverished former student in St. Petersburg who formulates a plan to kill an unscrupulous pawnbroker for her money.
4) The Double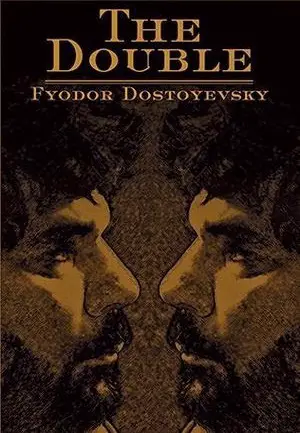 The Double is a novel first published on January 30, 1846 in the Otechestvennye Zapiski. It was later revised and republished by Dostoevsky in 1866.
In St. Petersburg, Yakov Petrovich Golyadkin works as a titular councillor, a low-level bureaucrat struggling to succeed. Golyadkin has a formative discussion with his doctor Rutenspitz, who fears for his sanity and tells him that his behavior is dangerously antisocial. He prescribes «cheerful companionship» as a remedy. Golyadkin decides to try it and leaves the office.
He attends a birthday party for Klara Olsufyevna, the daughter of his office manager. He was not invited, and a series of faux pas resulted in his expulsion from the party. On his way home through a snowstorm, he meets a man who looks exactly like him, his double. The next two thirds of the novel deal with the evolution of their relationship.
5) Gambler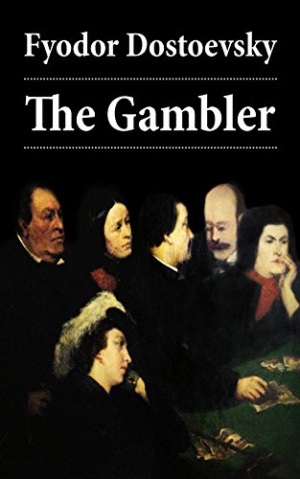 The Gambler is a short novel about a young tutor in the service of a wealthy former Russian general. The novel reflects Dostoevsky's own addiction to roulette, which was in more ways than one the inspiration for the book: Dostoevsky completed the novel in 1866 under a strict deadline to pay gambling debts.
The Gambler dealt with a theme with which Fyodor Dostoevsky was familiar: gambling. Fyodor Dostoevsky gambled for the first time at the tables at Wiesbaden in 1862. From then until 1871, when his passion for gambling waned, he played at Baden-Baden, Homburg and Saxon-les-Bains frequently, often starting out winning a small amount of money and losing much more in the end.
6) Notes From the Underground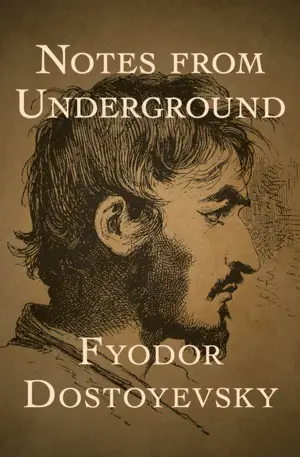 The story revolves around the rambling memoirs of the narrator, a bitter, isolated and unreliable retired civil servant living in St. Petersburg, whose name is unknown although critics refer to him as the Underground Man.
Notes From the Underground is an existentialist novel written in 1864. Using fiction, Dostoevsky challenges the ideologies of his time, mainly nihilism and rational egoism. His narrative is loaded with ideological allusions and the Underground Man's view of the political climate of the time.
The work describes certain events that seem to destroy and sometimes renew the protagonist. And as we delve into his mind we get to know his vision of suffering and irrational pleasure towards it, his insecurities and moral and intellectual fluctuations, reason and logic.
7) Poor Folk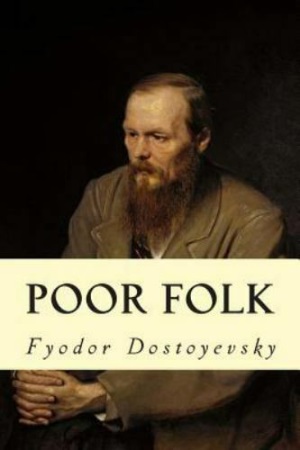 Poor Folk is Fyodor Dostoevsky's first novel, written over the course of nine months, between 1844 and 1845. Dostoevsky had financial difficulties due to his extravagant lifestyle and his growing addiction to gambling; although he had done some translations of foreign novels, they met with little success and he decided to write a novel of his own to try to raise funds.
Inspired by the works of Gogol, Pushkin and Karamzin, as well as English and French authors, «Poor Folk» is written in the form of letters between the two main characters, Makar Devushkin and Varvara Dobroselova, who are poor third cousins.
The novel describes the life of the poor, their relationship with the rich and poverty in general, common themes of literary naturalism.
8) White Nights and Other Stories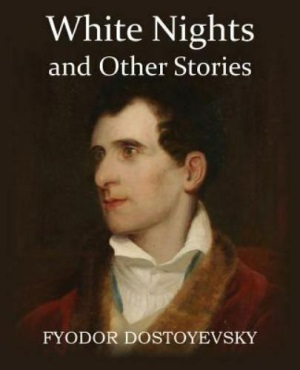 White Nights and Other Stories is a collection of ten short fiction stories. Some of the titles are: Bobok, An Honest Thief, An Unpleasant Predicament, Another Man's Wife, The Crocodile, A Faint Heart and White Nights.
Bobok and Another Man's Wife shows that Dostoevsky had a great sense of humor, something that seems out of place to those who only know his tragic novels. The Crocodile is a surrealist tale ahead of its time, it is about a man who is swallowed whole by a crocodile on exhibition and, instead of dying, remains alive inside the animal and communicates with people on the outside.
White Nights, An Unpleasant Predicament, A Faint Heart and An Honest Thief show the ambivalent nature of some of his characters, who go back and forth in terms of their plan of action, or their feelings.