When we talk about horror book sagas, there is a wide range of options. As with fantasy, adventure, or sci-fi, horror works excellent for multi-edition formats.
Horror literature is one of the favorites of fiction lovers. The narrative power of the authors of this genre evokes the unexpected, to the point of increasing our heart rate and activating uncertainty throughout the entire story.
A ghost, a monster, a vampire, etc. Either represents an excuse to go shopping at the bookstore.
Experts have determined that fear plunges us into an emotional state similar to extreme joy but in a different context.
Those who are attracted to horror literature look for that constant "up and down" of emotions. Edgar Allan Poe, Mary Shelley, Anne Rice, Richard Matheson, and Stephen King are some of the masters of the genre.
Whether you're looking for your first horror story or just looking to commit to your next story, this is our selection of horror book series.
The Silence of the White City by Eva García Sáenz de Urturi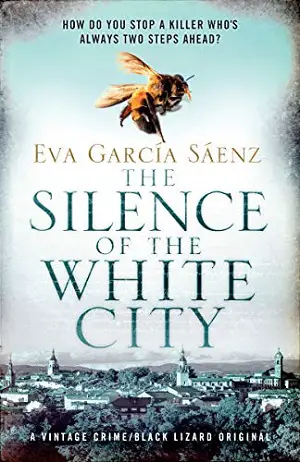 It is a police horror saga written by Eva García Sáenz de Urturi. Considered a masterpiece of the genre in Spanish, the novel was published in 2016 under the support of Grupo Planeta.
It is the first part of the White City Trilogy: The Silence of the White City, The Water Rituals, and The Lords of Time.
The story is set in the Spanish city of Vitoria, in 2016. Twenty years ago, several tragic and mysterious crimes shocked its inhabitants. As a result, an archaeologist was sentenced to prison.
However, when the character is released from prison, the crimes return. Unai López de Ayala, a young inspector, must investigate them.
The story is a tailored blend of legends, mythology, psychological horror, archeology, and family secrets.
Readers of horror book sagas appreciate that the reading is fluid, the characters have good construction, and an unpredictable ending. The Silence of the White City has all these attributes.
As a good horror saga, it will not be easy to guess the identity of the murderer. If you like roller coasters of emotions, mystery, and light descriptions, this novel, and its companions are for you.
About Eva García Sáenz de Urturi
Born in Vitoria in 1972, the author exploited her vocation as a writer from the age of 14. Although she has also worked as an optician-optometrist, her story is mainly linked to literature.
She published her first novel in 2012. She is the author of The Immortal Collection, a saga widely valued by critics.
The author has more than a million readers thanks to her trilogy The Silence of the White City, The Water Rituals, and The Lords of Time.
Crave by Tracy Wolff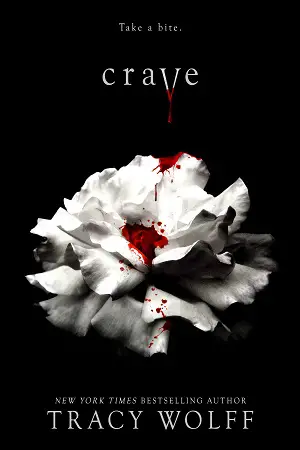 Crave is a paranormal romance saga written by Tracy Wolff and whose first installment was published in 2020. It consists of five books: Crave, Crush, Covet, and Court. The release of the fifth book is scheduled for November 2022.
The book tells the story of Grace, a young woman who moves to a high-class boarding school in Alaska after losing her parents. Although her uncle is the director of the precinct, Grace does not feel comfortable. However, she meets Jaxon, a boy with a touch of mystery that will change her life forever.
In general, Wolff's writing is planned in such a way that it becomes very easy and fluid to read. If you are one of the readers who love descriptions above anything else, you will love this horror novel.
Although the dialogues are not a highlight in the story, Grace's monologues are great allies to better understand her psychology.
It is a book that bets on what is known regarding romance and fantasy. Despite this, the storytelling doesn't feel rushed, and it keeps us glued to the story.Without a doubt, it is one of the most acclaimed horror book sagas since the COVID-19 pandemic.
About Tracy Wolff
Tracy Wolff is an American writer, known for being one of the best-selling authors according to USA Today and The New York Times. She is known for her Crave saga, which allowed her to step away from her job as an English teacher and devote herself entirely to writing.
Wolff is a fan of dragons, vampires, and strange creatures. However, her novels include a good dose of romance and eroticism, which translates into an explosion of emotions for her readers.Also, read our list of the most famous horror books that are essential if you are a lover of the genre.
Books of Blood by Clive Barker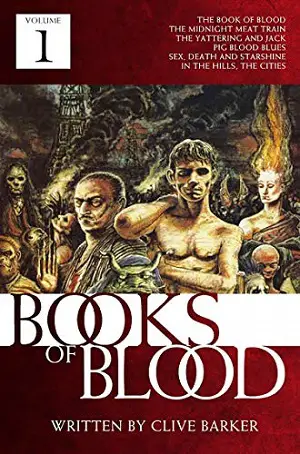 Books of Blood is a series of six horror fiction anthologies collecting original stories written by British author, playwright, and filmmaker Clive Barker in 1984 and 1985.
Known primarily for writing stage plays beforehand, Barker gained a wider audience and fanbase through this anthology series, leading to a successful career as a novelist. Originally presented as six volumes, the anthologies were subsequently re-published in two omnibus editions containing three volumes each. Each volume contains four, five, or six stories.
The stories range in genres. Some are traditional horror, some are described by Barker as "dark fantasy," and some are comical. A common thread is that most of the stories feature everyday people in contemporary settings who become involved in violent, mysterious, and/or supernatural events. 
Barker has stated that an inspiration for the Books of Blood came when he realized that a horror story anthology didn't need to have narrow themes, consistent tone or restrictions to be considered a proper collection. Instead, the stories could range wildly in genre and tone, from the humorous to the truly horrific.
About Clive Barker
Clive Barker is an English playwright, author, film director, and visual artist who came to prominence in the mid-1980s with a series of short stories, the Books of Blood, which established him as a leading horror writer. He has since written many novels and other works. 
His fiction has been adapted into films, notably the Hellraiser series, the first installment of which he also wrote and directed; and the Candyman series. He was also an executive producer of the film Gods and Monsters, which won an Academy Award for Best Adapted Screenplay.
The Strain by Guillermo del Toro (in collaboration with Chuck Hogan)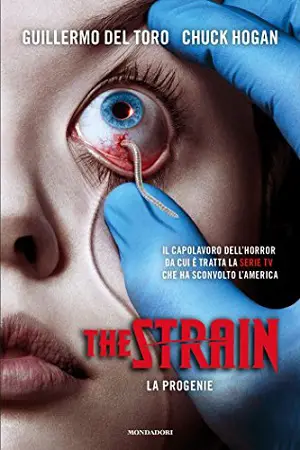 The Strain is one of the darkest sagas of horror books that you will find on the Internet. It is the first installment of The Strain Trilogy, a work written by Guillermo del Toro in collaboration with Chuck Hogan, an author from the United States.
It was published in 2009, and the trilogy closes with the novels The Fall (2010) and The Night Eternal (2011).
The story begins with the landing of a plane from Berlin at John F. Kennedy airport in New York. However, as soon as the aircraft lands, something strange seems to happen.
The lights are out and the crew does not respond to calls from the control tower.
At first, it seems that everything has to do with a contagious virus. However, chaos and terror are present after discovering that the infected only feed on human blood.
In this way, Manhattan is invaded by vampires, whose leaders seek to conquer the entire planet at any cost.
Del Toro and Hogan did not create a typical vampire story. For example, the form of contagion is different from what we are used to hearing (bites or blood exchange).
It is a story where the heroism of the survivors will take advantage to invite us to reflect on our condition as human beings.
About Guillermo del Toro
Guillermo del Toro is a Mexican writer, film director, screenwriter, and producer, known for having been awarded a Goya and an Ariel Award for his work on the big screen.
In 2018, he won the Golden Globe for best director for the film The Shape of Water, and the same title led him to win two Oscars (best director and best film).
The Dark Tower by Stephen King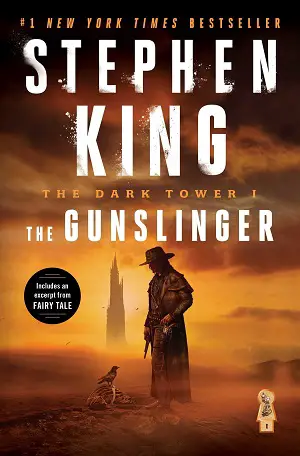 The Dark Tower is a series of horror books written by Stephen King. It is probably the most varied horror story you will find, as it combines horror, science fiction, and fantasy with the style of Western movies (popular in the United States). The saga is a compilation of eight horror novels.
Although we are not dealing with vampires or a haunted house, the things that happen in the story leave an almost unbearable feeling of mystery. The book tells the story of a gunslinger's journey in search of a tower, which exists in the physical realm, but is also a metaphor that you must discover.
Roland Deschain, the gunslinger, intends to find the tower to save his world because it has been "moved". Along the way, he meets various characters from other worlds, many of whom help him on his way.
However, things get complicated after the appearance of antagonists who seek to destroy the tower, and with it, all known universes.
If you've never read Stephen King, or if you already did and it wasn't what you expected, in The Dark Tower you'll find a different story that's closer to the style of the master of horror.
In fact, Stephen King claims that this is his best work. For us, it is simply a terrifying story, but seductive and exciting from start to finish.
About Stephen King
Few horror authors have had as many film adaptations as Stephen King. The Portland native gained critical acclaim in 1974 when he published Carrie, his first novel.
In 1977, he released The Shining, a book that would earn him international recognition and bring his work to the big screen.
In 1987, he published Misery, which was also successfully adapted for film. The same thing happened with Insomnia, published in 1994.
Thanks to his direct narrative, it has connected with readers of all kinds and has masterfully shown the most chilling truths of our reality. Although he has flirted with science fiction and fantasy, his forte is horror.
The horror genre is heavily influenced by the supernatural, adventure, and suspense. Each ghost, demon, evil entity, or supernatural element connects us with the unknown and mysterious and invites us to reflect on our own existence around themes such as death and the end of the world.
Beyond the writers mentioned in this list, there is an arsenal of important authors who have dedicated their lives to producing the best horror book series.
The possibilities are almost endless. For example, with Darren Shan, you can find vampires, werewolves, and impressive physical metamorphoses.
We can't forget William Peter Blatty, author of The Exorcist, one of the scariest possession stories of all time.
Books like Robert Louis Stevenson's Dr. Jekyll and Mr. Hyde inspired several of the successful authors we know today. What are you waiting for to immerse yourself in your next terrifying story?
Other articles that may interest you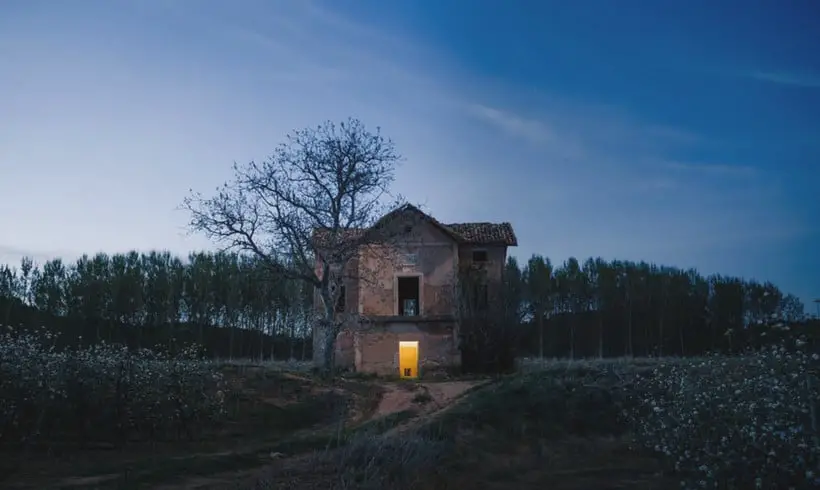 On this occasion, we will delve into this type of literary fiction, we will tell you what psychological horror is,…