Are you curious to know which is the most read horror book in the world? Well, in this article we will reveal it to you.
There is a certain charm in horror literature, we know it. In it, we look for stories that offer us a space to deposit the primal emotion of fear.
The adrenaline that we produce when we are scared in some way is liked by many. When they can read well-written, chilling stories, it's a pleasurable experience, in a different sense than when positive emotions are present.
In the next lines, we will show you the most read a horror books, including the reasons why you should read the horror genre and why it is a favorite among fiction lovers.
Why is the horror genre so popular?
Fear is everywhere. There is a special appeal to this emotion because all human beings have some kind of fear: loneliness, darkness, death, and closed spaces.
The best horror books manage to connect with a vulnerable part of our personality, but they also offer us the possibility of regulating the sensation of fear.
Horror literature allows us to explore our emotions and feel pleasure in the dark. It is like a dark chest from which we can extract fear and cover it up when we think it is enough. We activate our curiosity thanks to the suspense.
Each horror masterpiece allows the reader to use their imagination to enter an environment of constant expectation.
According to psychology, horror storytellers use science fiction to challenge our beliefs about fear. Horror books allow us to investigate what we are afraid of and internalize it, instead of simply repressing that emotion.
Reasons to read horror books
Although each person may have their notion of horror, we can agree that we all seek adrenaline through fictional situations in which there is some kind of fight or escape.
Authors like Stephen King, Shirley Jackson, Percy Bysshe Shelley, Mary Shelley, Charles Dickens, and Edgar Allan Poe have the power to get your heart racing with their stories.
One of the main reasons for reading psychological horror books or any other horror subgenre is to know our limits when it comes to fear.
Horror or mystery movies can give us goosebumps, and make us scream, or jump in our chairs. A story, novel, or horror story goes one step further, as it completely immerses us in the story.
Horror literature does not show an image on a screen. It allows you to create it yourself. Therefore, in mystery scenarios, you can feel the fear of the characters amid persecution, torture, or murder.
Horror science fiction not only shows you another person suffering from a terrifying situation, but you also experience that feeling.
If you are a fan of scares and screams, you will understand that one of the reasons to read horror books is the length of the story. In movies, for example, the length of the story is between 90 and 120 minutes on average.
However, science fiction stories can give you an extended version of emotions for weeks.
The most read horror book
There are many horror stories, and we all have our favorite. Some will find an interview with a serial killer terrifying, while others feel the adrenaline rush in the middle of an animal cemetery.
Some books have transcended time and have taken hold of the imagination of millions of people.
Edgar Allan Poe wrote many of them. It is not by chance that he is recognized as a master of the short story. The American author was in charge of renewing the Gothic novel and is even considered by literary critics as the inventor of detective stories.
Although it is difficult to speak of a single masterpiece when we refer to Edgar Allan Poe, Extraordinary Tales is undoubtedly one of his fundamental works. Here we tell you more about this book.
Extraordinary Tales by Edgar Allan Poe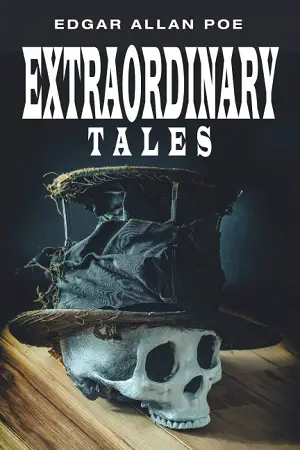 Extraordinary Tales is a compilation of stories and a poem by the North American author. It is one of his unmissable works since it has a wide range of styles, among which the crime novel, adventure science fiction, suspense, and detective story stand out.
Edgar Allan Poe is a lover of details, and as one of the benchmarks of the horror genre, he knew how to mix his critical thinking with mystery, the unreal, and superstition.
Extraordinary Tales tackles different themes and tones and includes extremely complex situations that will take your breath away.
Many of these scary stories include upsetting and even claustrophobic descriptions. Edgar Allan Poe finds in the meows of a cat the perfect context to show a dark situation full of terror.
Some of the stories in this compilation are full of crimes and events that have left their mark on the imagination of readers around the world.
Reading this book of horror stories not only represents a journey into the imagination of one of the most important authors in the history of literature, but you will also find some of the most disturbing themes of our human condition, such as the mystery behind death, darkness, and light.
Horror stories included in the compilation
The Gold-Bug
The Raven
The Oval Portrait
The Cask of Amontillado
The Balloon-Hoax
The Murders in the Rue Morgue
The Fall of the House Usher
Silence
The Masque of the Red Death
Ms. Found in a Bottle
The Pit and the Pendulum
The Premature Burial
The Facts in the Case of M. Valdemar
The Tell-Tale Heart
The Imp of the Perverse
Find all the stories of Edgar Allan Poe on our website. And if you want to continue harvesting readings of this genre, we also recommend authors such as Stephen King, Mary Shelley, and Bram Stoker, among other classic authors.
Other articles that may interest you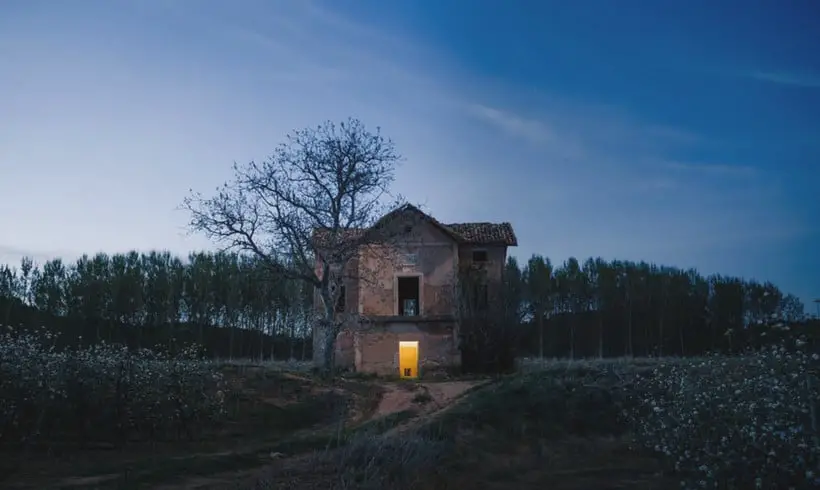 On this occasion, we will delve into this type of literary fiction, we will tell you what psychological horror is,…