For those who are enthusiasts of Halloween and horror stories, we have created a varied collection of Halloween horror books in PDF format.
This international celebration also known as All Hallows' Eve, Halloween, or Allhalloween has its origins more than three thousand years ago. 
At that time, people believed that during this day, spirits walked the earth on their way to the afterlife, accompanied by demons, fairies, and other creatures.
These beliefs and traditions have served as inspiration for many world-renowned writers, who have captured truly terrifying stories in books that have become literary classics.
By selecting the best exponents of horror, we managed to create a complete and select list with more than 10 horror books for Halloween in PDF format, with the idea that you can enjoy this celebration to the fullest.
Featured Horror Books for Halloween
1) Frankenstein
Author: Mary Shelley
Relive the wonderful story of Frankenstein through the pen of the author Mary Shelley, who transfers to our times the incredible teachings of this old novel, but this time she does it in the form of a fable without leaving aside the main part of this story.
Frankenstein or the Modern Prometheus can be considered a literary adaptation, hence its title, the author's idea is that we can see from a different point of view a story that many of us already know.
Frankenstein is the main character, an aberration of human invention, the product of the evil ambition of a scientist who, after creating him, immediately rejects him. 
But beyond the story, the book touches on important themes such as life, love, and freedom.
*Public Domain Material
2) The Call of Cthulhu
Author: H.P. Lovecraft
The Call of Cthulhu is a short story by the American writer written in the summer of 1926, it was first published in the pulp magazine Weird Tales in February 1928.
The first part of the first chapter of the story, "The Horror in Clay," comes from one of Lovecraft's dreams he had in 1919, which he briefly described in two different letters sent to his friend Rheinhart Kleiner on May 21 and December 14, 1920.
In the dream, Lovecraft is visiting an antique museum in Providence, trying to convince the elderly curator that he bought a strange bas-relief that Lovecraft himself had sculpted, who initially mocks him for trying to sell something recently made to a museum of antique objects.
*Public Domain Material
3) The Turn of the Screw
Author: Henry James
The Turn of the Screw was published in 1898 and is about a young governess who comes to care for two orphaned children in an old Victorian mansion; what at first seems a pleasant task will turn into a nightmarish situation.
The children are shocked by an immediate past in which the former governess, Miss Jessel, and Peter Quint, the master's servant and valet (the children's uncle), had a shady relationship. It could be assumed that certain abuses took place.
Life with the previous governess and her subsequent death has left an indelible mark on them. In trying to help them, the protagonist of the story begins to hear voices, and songs, and to see the image of the previous governess, dead in strange circumstances, and that of the servant, in what, apparently, would be ghostly apparitions.
*Public Domain Material
Horror Books for Halloween
Here ends our selection of free Horror Books for Halloween in PDF format. We hope you liked it and already have your next book!
If you found this list useful, do not forget to share it on your social networks. Remember that "Sharing is Caring".
Do you want more Horror in books PDF format?
Other articles that may interest you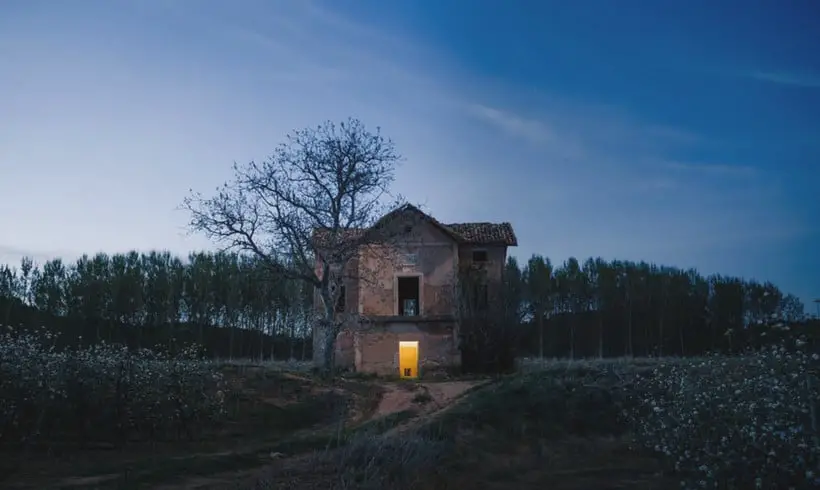 On this occasion, we will delve into this type of literary fiction, we will tell you what psychological horror is,…