If you are a regular reader of horror stories and you also like fantastic science fiction stories, we invite you to read cosmic horror books in PDF format, to delight all your senses. 
The genre known as cosmic horror or cosmic terror is considered a literary philosophy created by American author H. P. Lovecraft; this genre encompasses intense stories that combine the supernatural and science fiction. 
Cosmic horror features narratives that involve themes related to aliens, astral possessions, time travel, the existence of different dimensions or planes, and occult practices, among others. 
The works of the literary world classified as cosmic horror are unique, and captivating, and describe totally innovative scenarios, as well as situations capable of transporting the reader to other worlds. 
On this occasion, we are very pleased to present you our select list of more than 10 cosmic horror books in PDF format, so that you can travel in time or to other worlds, by the hand of the best authors of this genre.
Featured books on Cosmic Horror
1) The Call of Cthulhu
Author: H. P. Lovecraft
The Call of Cthulhu is a short story by the American writer written in the summer of 1926, it was first published in the pulp magazine Weird Tales in February 1928.
The first seed of the first chapter of the story, "The Horror in Clay," comes from one of Lovecraft's dreams he had in 1919, which he briefly described in two different letters sent to his friend Rheinhart Kleiner on May 21 and December 14, 1920
In the dream, Lovecraft is visiting an antiquities museum in Providence, trying to convince the elderly curator that he bought a strange bas-relief that Lovecraft himself had carved, who initially mocks him for trying to sell something recently made to a museum of ancient objects.
*Public Domain Material
2) The Shadow over Innsmouth
Author: H. P. Lovecraft
H.P. Lovecraft fue uno de los más grandes escritores de terror que el mundo de la literatura nos ha otorgado, un autor bastante crudo al relatar sus escenas, pero a su vez un maestro del suspenso en medio del terror sobrenatural que albergan sus historias.
H.P. Lovecraft was one of the greatest horror writers that the world of literature has given us, an author quite crude when telling his scenes but at the same time a master of suspense in the middle of the supernatural terror that his stories contain.
The Shadow over Innsmouth is a book that narrates the events of a mysterious town, which was far away from society and was not visited by anyone, however, government agents decide to go there after getting some complaints via telephone.
The place is dark and at the same time striking, two aspects that the agents can not ignore, but as they continue investigating they will realize that the inhabitants of the town hide a big secret, one that they do not want to discover.
*Public Domain Material
3) The War of the Worlds
Author: H.G. Wells
The War of the Worlds is a science fiction novel by the English author, first serialized in 1897 by Pearson's Magazine in the United Kingdom and by Cosmopolitan magazine in the United States.
The first appearance of the novel in hardcover was in 1898 by publisher William Heinemann of London. Written between 1895 and 1897, it is one of the first stories to detail a conflict between humanity and an alien race.
The novel is the first-person narrative of an unnamed protagonist in Surrey and his younger brother in London when southern England is invaded by Martians. The novel is one of the most talked about works in the science fiction canon.
*Public Domain Material
Cosmic Horror Books
Lovecraft's Cosmic Horror Books
Better known as H. P. Lovecraft, this American-born writer stood out in the literary world thanks to his horror and science fiction works.
Thanks to his novels and short stories, he is considered the pioneer of horror tales, to which he provided complete mythology entitled "The Cthulhu Myths", which now forms an essential part of Lovecraft's cosmic horror books.
His narrative line departs from the standard horror stories, thanks to the inclusion of time travel, other dimensions, and aliens. If you wish to enjoy Lovecraft's complete works you can visit his exclusive section.
Here ends our selection of free Cosmic Horror Books in PDF format. We hope you liked it and already have your next book!
If you found this list useful, do not forget to share it on your social networks. Remember that "Sharing is Caring".
Do you want more Horror in books PDF format?
Other articles that may interest you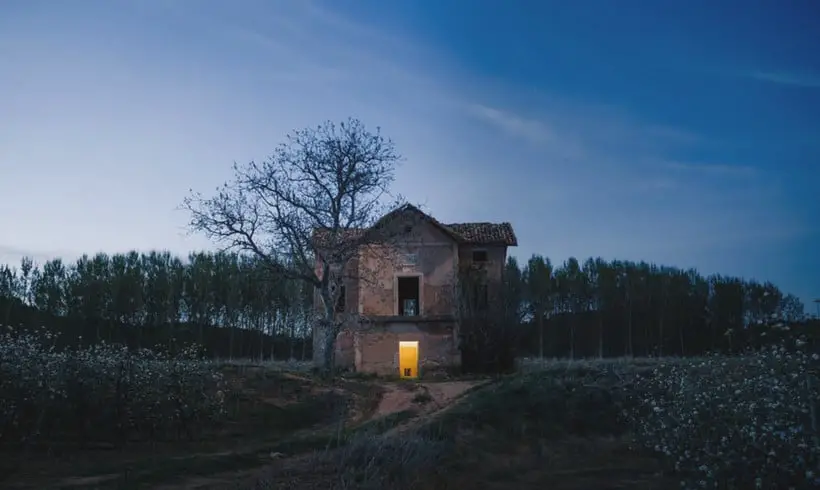 On this occasion, we will delve into this type of literary fiction, we will tell you what psychological horror is,…