Because we know that you like love stories, we have selected 7 love books that we know you won't be able to stop reading.
Romance is a constantly present element in our lives. Each love story caresses our sensibilities and even allows us to reflect on and analyze our own romantic experiences.
In addition to learning, love books provide us with emotional well-being, especially when it comes to stories with happy endings.
Love stories connect with the most human side of readers, by addressing issues present in the daily life of any romantic relationship, such as jealousy, illusion, heartbreak, adventure, curiosity, and passion.
In this way, the reader becomes another participant in the challenges that the characters take on. Let's countdown those addictive love stories that you won't be able to stop reading.
Ugly Love by Colleen Hoover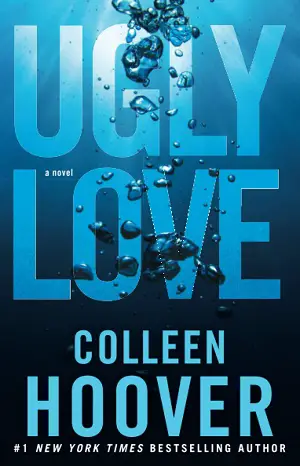 Ugly Love is a heart-wrenching love story that proves attraction, at first sight, can be messy. When Tate Collins meets airline pilot Miles Archer, she doesn't think it's love at first sight. They wouldn't even go so far as to consider themselves friends. The only thing Tate and Miles have in common is an undeniable mutual attraction.
Once their desires are out in the open, they realize they have the perfect set-up. He doesn't want love, she doesn't have time for love so that just leaves the sex. Their arrangement could be surprisingly seamless, as long as Tate can stick to the only two rules Miles has for her.
They think they can handle it, but realize almost immediately they can't handle it at all. Hearts get infiltrated, promises get broken, rules get shattered, and love gets ugly.
About the author
Colleen Hoover is a New York Times bestselling author of twenty-two novels and novellas. Hoover's novels fall into the New Adult and Young Adult contemporary romance categories, as well as a psychological thriller. 
She is published by Montlake Romance, Grand Central Publishing, and Atria Books. Colleen also has several indie titles, including Heart Bones.
Safe Harbour by Danielle Steel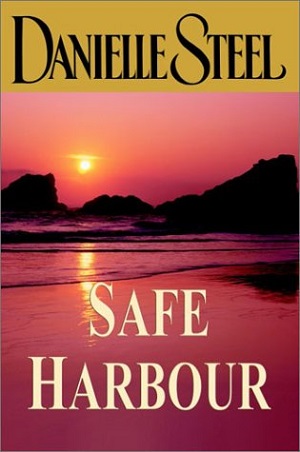 Safe Harbour is Danielle Steel's fifty-ninth bestselling novel. In this book, the author tells an unforgettable story of survival and how two people who lost everything find hope and the courage to keep living.
Throughout the pages of this novel, Steel delicately explores the bonds between mothers and daughters, husbands and wives, family members, and lifelong friends. 
The author takes us on a journey in which the characters begin to embrace life and its joy, hold themselves together through acts of love and friendship, and help each other to overcome their tragedies and grieving.
About the author
Danielle Steel is an American writer. Since childhood, she was interested in literature, and during her teenage years, she wrote poetry. Today she is a very recognized author considered one of the 30 Most Powerful Women in America by Ladies Home Journal. 
Currently, many of her novels have been adapted into movies and translated into 28 languages. They have also been on the New York Times bestseller list for more than 39 consecutive weeks.
Forever, Interrupted by Taylor Jenkins Reid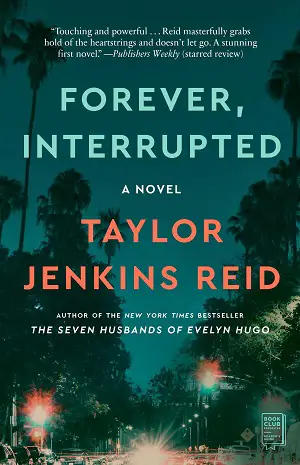 If you're looking for a heartwarming romance novel, this would certainly be a great choice.
It is not an easy read, because it touches on sensitive issues for some people, such as the sudden death of a partner and the subsequent pain and suffering.
However, hope is the final message of this story for readers who have suffered a similar situation.
The most interesting part of the story is delving into the romantic relationship between Elsie and Ben.
It is a book that could bring you not one, but several tears due to its high emotional load out of the ordinary.
The love story is structured through two timelines: past and present.
Both are intertwined to turn the reader into another companion of the protagonist's duel.
If you like the details, the slow building of the plot, and the emotion on the surface, this book could be one of your favorites. It is a book full of pain, but also of light in the face of adversities.
About the author
Taylor Jenkins Reid is an American writer and screenwriter, recognized as one of the most successful writers of the romantic genre.
Daisy Jones and The Six, and The Seven Husbands of Evelyn Hugo are some of the titles that gave her international notoriety. She started her career in the film industry, and her first novel was published in 2013.Find out which are the best-selling love books.
The Duke and I by Julia Quinn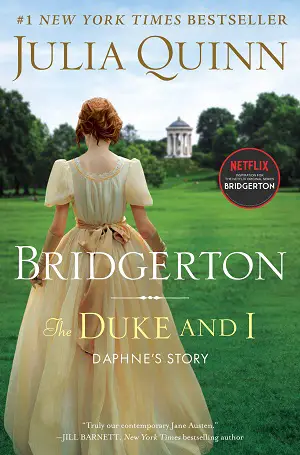 The Duke and I is a novel written by Julia Quinn and published in 2000. It tells the story of Daphne, the eldest daughter of the Bridgerton family.
The novel is set in London in the 19th century and shows how love and passion between two people can be born from the worst situations of social pressure.
The protagonist, Daphne, is forced by her mother to find a partner in the circle of high society to achieve a good marriage.
At a ball, Daphne meets Simon, a boy who wants to get away from any marriage commitment. As if it were something planned, both decide to pretend to everyone that Simon will be Daphne's suitor.
However, Daphne and Simon didn't expect love to knock on their door. It is not a complex plot, but the building of the story is everything.
The details are masterfully presented by the author: the London streets, the salons, the dresses, etc. Her way of recreating the context is impressive. Are you interested in reading it?
About the author
Julia Quinn is the pseudonym of Julie Pottinger, an American-born author of historical romance novels. She is a best-selling writer, and her novels have been translated into more than 40 languages.
All her works have a significant load of emotions and her simple and detailed narrative style tends to instantly catch the readers and hook them into the story.
The New York Times has included it on its bestseller list 19 times. Bridgerton, her series of stories, was adapted for the streaming series of the same name produced by Netflix.
The Flatshare by Beth O'Leary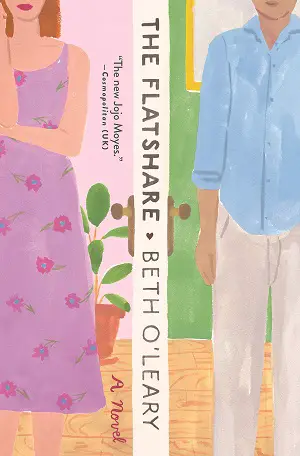 Published on April 10, 2019, The Flatshare is one of the most enjoyable romance books on our list.
It tells the story of Tiffy, a woman who has just broken up with her boyfriend (again) and needs a cheap place to live.
On the other hand, there is Leon, a boy who is looking for a roommate. In this way, both begin to share a house.
In the beginning, the novel leaves evidence of the innocent and simple relationship between the protagonists, leaving notes about daily chores and responsibilities at home. Nothing unusual.
Then everything begins to transform into something else. It is a romantic story built little by little and in a quite original way.
It is a novel that refers to toxic relationships. To do this, it contrasts it with its opposite: a healthy relationship.
Likewise, the book alludes to the values of friendship and the importance of the family. It also has some interesting reflections on personal growth through the inner discovery of the protagonists.
About the author
Beth O'Leary is a young writer of English origin. Born in the south of England, O'Leary began her journey into the literary world by publishing children's books. 
She is one of the best-selling authors in the contemporary romance novel genre. Her work has been translated into more than 30 languages.
The Hating Game by Sally Thorne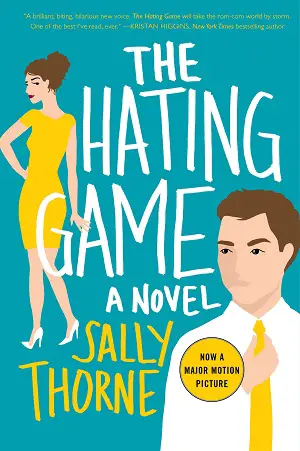 The Hating Game is a romantic novel framed in the humorous genre. The book was published in 2016 and generated a great impact among readers and critics, making it a bestseller.
It tells the story of Lucy Hutton and Joshua Templeman, two co-workers who hate each other and get involved in a dispute to get a job promotion.
It is a quite entertaining story, where not only love is the protagonist, but also the hostile work environment, the toxic behavior of human beings, and their sentimentality.
Without a doubt, the most interesting thing about this work is to see how the process of changing attitudes between the protagonists is, and how a toxic relationship can simply be the mirror we need to recognize ourselves and accept others.
It is one more example of how someone can go from being nothing to being everything.
About the author
Sally Thorne is one of the most widely read romance novelists of our time. Her romantic comedy The Hating Game (2016) was a bestseller in more than 25 countries.
This love book was selected among the 20 best romance books of all time by Oprah magazine. Currently, Thorne lives in Australia with her husband and her pug. 
Do not miss our Top 10 most famous love books
Beautiful Disaster by Jamie Mcguire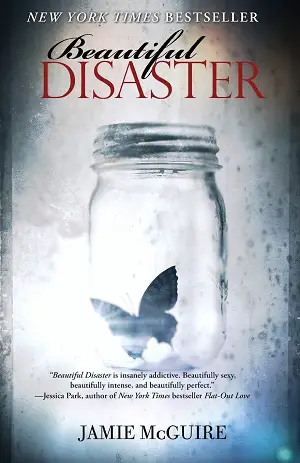 Beautiful Disaster tells the story of Abby Abernathy, an 18-year-old girl who starts a new life in a new city, trying to escape her dark past. She travels from her hometown, Wichita, and enrolls at Eastern University, believing that moving will change her terrible memories. 
There she meets Travis Maddox, also known as "Mad Dog". He is the type of guy who makes each and every girl sigh. He comes with a past that weighs on him, and a reputation as a bad boy, just the kind of person Abby is trying to avoid. 
When Travis meets Abby, he immediately notices that she is not like the other girls, he approaches her trying to get to know her but is surprised when he is rejected, so he uses other abilities to continue talking to her and they start a bet that starts a wonderful disaster.
About the author
Jamie McGuire is an American romance novelist from Oklahoma. She writes primarily in the new adult fiction genre and became popular with the release of her novel Beautiful Disaster. Several of her books have been self-published.
She holds an Associate Degree of Applied Science in radiography from Northern Oklahoma College. Prior to becoming a full-time author she worked for many years as a radiographer.
Conclusion
Fortunately, the romance novel remains a successful literary option today.
Each work attracts in a particular way people who claim and prioritize the importance of affection, love, and empathy to achieve true happiness.
Many romantic authors, such as the poet Michel Houellebecq, often resort to the controversy to tell their stories.
The authors we have selected provide a message of union, teamwork, self-knowledge, self-esteem, and personal growth to surf in the midst of the complex waves of relationships.
In a technological world like ours, where relationships are driven by social media and new technologies, it is important to reflect on the value of love to reconnect with our loved ones, accept what did not happen, and embrace the present.
Other articles that may interest you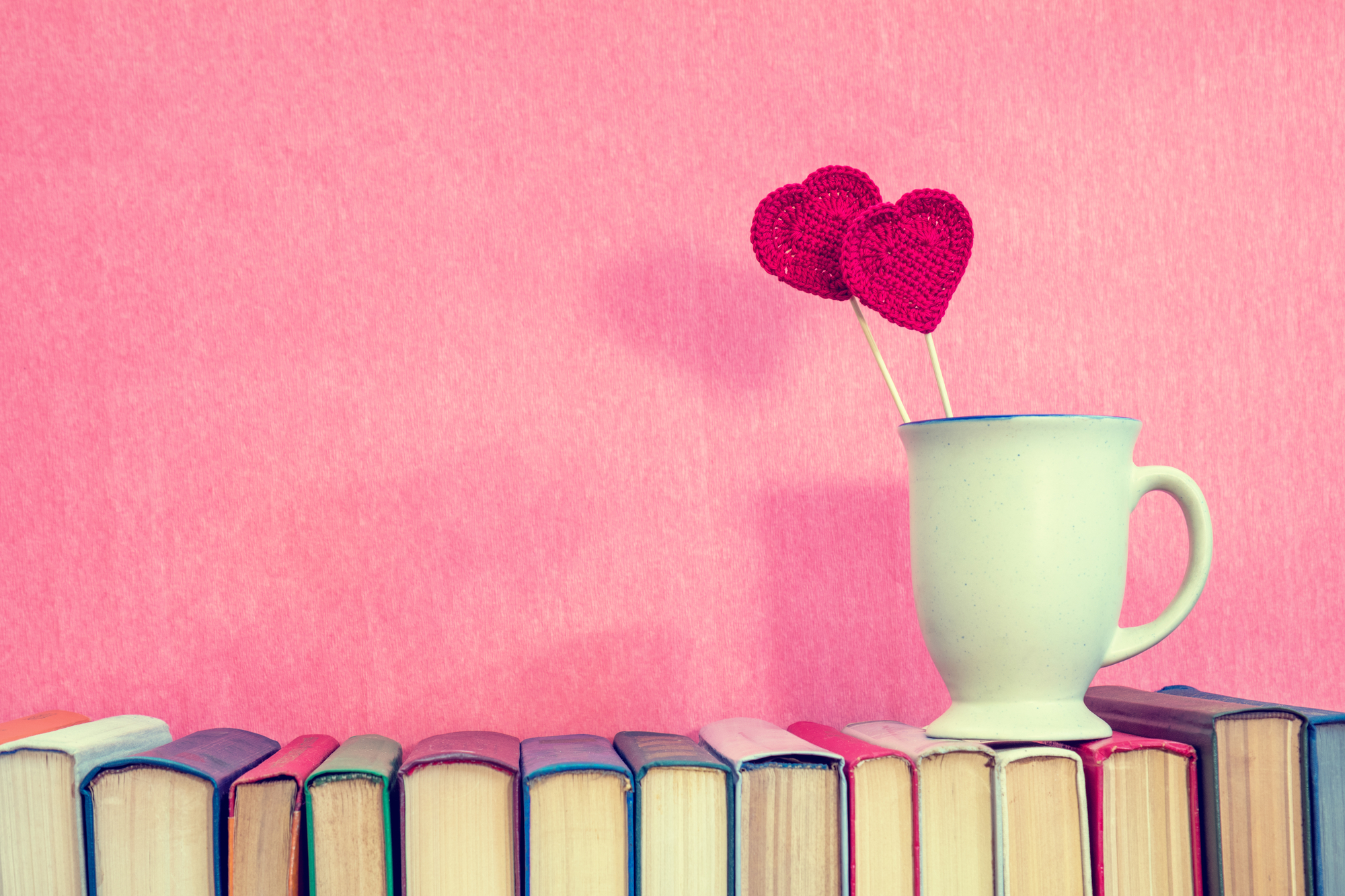 It is no secret to anyone that cinema and literature are two genres that complement each other very well. Although…