We have compiled a list of 10 love books that will make you cry. Love books are popular with readers who love the ups and downs of emotions.
In the case of the most moving stories, sadness is usually not the only reason to bring us to tears.
So is joy and our ability to emotionally connect with someone else's story, even if it's fiction.
The love stories that most move readers gravitate around the problems that people often go through during their love lives.
The books you will find below include love stories that will make you see the world in a completely different way.
These stories will connect you with your ability to put yourself in the shoes of another human being in complex situations
Me Before You by Jojo Moyes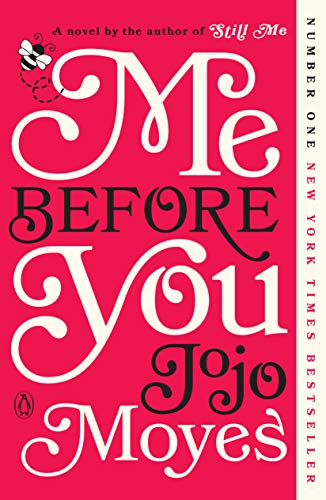 Me Before You is a romantic novel by the English writer Jojo Moyes. In 2012, after the success of its launch, it was adapted to the cinema with the film Me Before You.
The book tells the story of Louisa Clark, an outgoing 26-year-old facing unemployment and a boyfriend she no longer loves.
On the other hand, there is Will Traynor, a successful businessman who was left paralyzed after an accident that almost cost him his life.
Louisa is hired by Will's family to help him deal with depression and change his perspective on life. However, he would change hers as well.
It is a love book that addresses human nature and how other people can make us see life with more love and from a more optimistic point of view.
It's definitely a heartbreaking love story that you'll need tissues for, but you'll never regret bringing this book home.
About the author
Jojo Moyes is a British novelist and journalist. She has twice been awarded the Romantic Novelists' Association's Romance Novel of the Year Award, and her books have been translated into 11 languages.
She has been a full-time novelist since 2002, the year she published her first love book. She currently lives in Essex with her family.
The Song of Achilles by Madeline Miller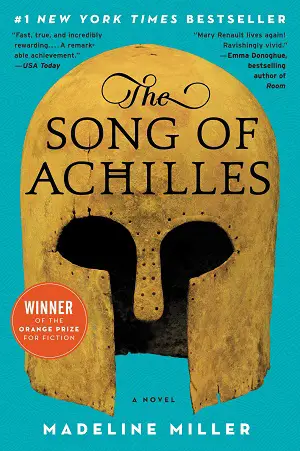 It is the first novel by the American author and teacher Madeline Miller. This book of love was published in 2011 and generated excitement among readers. It debuted on the New York Times bestseller list.
The love story takes place in the Greek age, specifically during the Trojan War.
The play unfolds through Patroclus, the heroic friend and lover of Achilles. As a child, Patroclus is convicted of committing a crime and goes into exile in Phthia, an ancient Greek region where he meets Achilles.
There they become inseparable and a beautiful story of friendship, love, and loyalty develops.
However, love is present through fury and blood. It is a heartbreaking and charming love story at the same time.
A partir de un relato antiguo, la escritora construye un mundo repleto de acción y emociones a flor de piel. Una batalla mítica entre dioses griegos, la gloria y la inmortalidad, son algunos de los puntos cruciales de la trama.
From an old story, the writer builds a world full of action and emotions to the surface. 
Some of the crucial plot points are a mythical battle between Greek gods, glory, and immortality.
About the author
Madeline Miller es una novelista estadounidense dedicada a la docencia. Entre las materias que imparte destacan el griego, el latín y de teatro, específicamente con la obra Shakespeare.
Madeline Miller is an American novelist dedicated to teaching. Among the subjects that she teaches, Greek, Latin, and theater stand out, specifically Shakespeare's work.
The Song of Achilles was her first love book. This success earned her the Orange Prize for Fiction, making her the fourth new writer to win it.
Five Feet Apart by Rachael Lippincott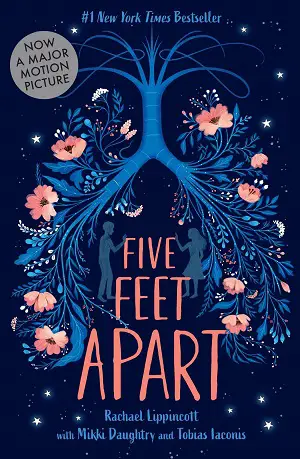 Five Feet Apart is a book by Rachael Lippincott published in 2019. The book was published in 2019 and tells the love story between Stella and Will, two young people who suffer from a hereditary condition called cystic fibrosis.
Although this doesn't initially read like a love book, it is one of the most beautiful stories you will find in the world of novels.
The book does not address love in its physical expression, as Stella and Will must remain five feet apart. What is interesting is precisely how a relationship is built in this context.
Is it possible to love someone without touching them? The feelings that emerge from the interactions between Stella and Will are really moving and tears will be the order of the day.
The novel also represents an excellent message about cystic fibrosis, a condition that is not talked about much. In essence, it's an unusual teenage love.
About the author
Born in Philadelphia, United States, Rachael Lippincott is one of the youngest authors to become an international best-seller thanks to her novel Five Feet Apart.
The novel was adapted for the big screen in 2019. She currently lives in the city of Pittsburgh, where she writes and runs a food truck with her husband.
If you are liking this list, surely you are also interested in this one of 7 hooking love books.
Eleanor & Park by Rainbow Rowell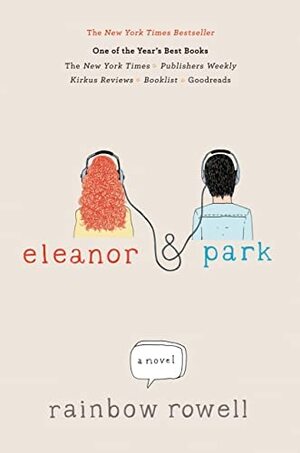 Eleanor & Park is the first young adult love book written by Rainbow Rowell.
The novel, published in 2012, tells the love story between Eleanor and Park, two high school teenagers who live in the city of Omaha, Nebraska.
The book is set in the 1980s, so the 80s comics and music tapes are present.
It is one of the most impressive novels you will ever read.
Here the tragedy has a leading role, especially due to many problems with "being" a teenager, such as running away from home, domestic abuse, intimidation, child abuse, and harassment or bullying.
The critics cataloged this love novel as a young, funny, sexy, colloquial, and, above all, heartbreaking story.
It is one of the most awarded love books in the United States, and also one of the most controversial due to the rawness with which certain situations are usually presented.
In 2020, Rowell announced that the book would be adapted into a film, but the status of filming is unknown at this time.
About the author
Born in Nebraska in 1973, Rainbow Rowell is one of America's most critically acclaimed young writers. Her literary success came in 2013, following the publication of her novel Eleanor Park.
In 2018, the author announced that she was writing her next novel. She is also actively engaged in writing comics and has a graphic novel.
They Both Die At The End by Adam Silvera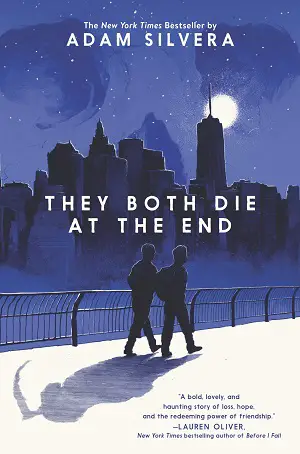 They Both Die At The End is a young-romance book. Published in 2017, this love book revolves around Mateo and Rufus, two teenagers who discover that they only have one day to live through an application created specifically to inform people that they will die.
What would you do if you only had one day to live?
The author travels through the last wishes and actions of Mateo and Rufus before they die, with all that this entails for their story of friendship and affection.
They are both scared and try to do the best they can to leave everything behind and dare to love until the last moment.
The story leaves a feeling of melancholy, not entirely dark since there are moments of hope and brightness.
Although death is present throughout the story, so is the family, friendship, and love of each boy. It is a story that proves that no matter how big the problem, it is possible to create unbreakable bonds with another human being.
About the author
Born in New York and raised on the streets of the Bronx, Adam Silvera is one of America's most successful new writers.
He initially worked as a seller of stories and children's books and then worked as a community manager in a book company. He was also a literary critic for children's novels before devoting himself fully to writing.
The Time Traveler's Wife by Audrey Niffenegger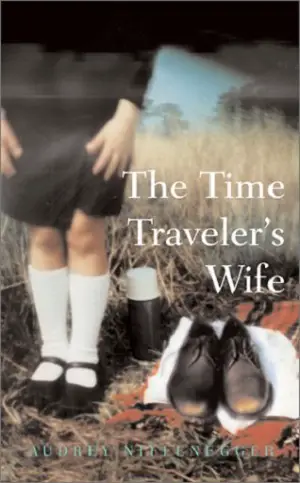 The Time Traveler's Wife is a love story about Henry, a man with a genetic disorder that causes him to time travel unpredictably, and about Clare, his wife, an artist who has to cope with his frequent absences. 
The author, who was frustrated with love when she began the novel, wrote the story as a metaphor for her failed relationships. The novel has been classified as both science fiction and romance.
As of March 2009, the novel had sold nearly 2.5 million copies in the United States and the United Kingdom. A film adaptation was released in 2009, and a television series premiered on HBO and HBO Max on May 15th, 2022.
About the author
Audrey Niffenegger is an American writer, artist, and academic. Her debut novel, The Time Traveler's Wife, published in 2003, was a bestseller.
Niffenegger started writing books when she was six years old. She trained as a visual artist at the School of the Art Institute of Chicago and received her MFA from Northwestern University's Department of Art Theory and Practice. She has exhibited her artist's books, prints, paintings, drawings, and comics at Printworks Gallery in Chicago since 1987. 
Do you know the best-selling love books (classic and current)?
Loving Mr. Daniels by Brittainy C. Cherry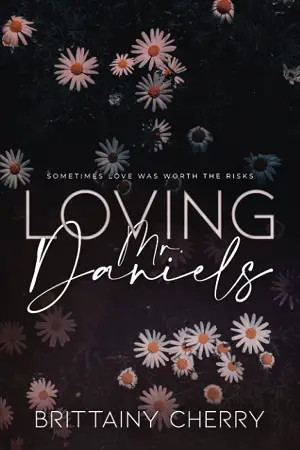 Loving Mr. Daniels by Brittainy C. Cherry is a touching and bittersweet tale of love, life, and grieving. It follows the story of Ashlyn and Daniel, two characters who know what it's like to lose an important someone in their lives and what loneliness is like. 
After Ashlyn's twin died, her mother made her go live with her father and his family. Her father was never present for them, so her reluctance to go seemed obvious. Everything takes a turn when she encounters a handsome blue-eyed man.
This is a story full of angst because of the forbidden nature of their relationship, but Ashlyn and Daniel are so enamored of each other that it will be quite impossible for them to stay apart. Will love prevail over the obstacles?
About the author
Brittainy Cherry is a New York Times bestselling author of sexy angsty romances. She's written over 20 books that touch on topics of loss, love, and grief, among others. 
She graduated from Carroll University with a bachelor's Degree in Theater Arts and a minor in Creative Writing.
The Fault in Our Stars by John Green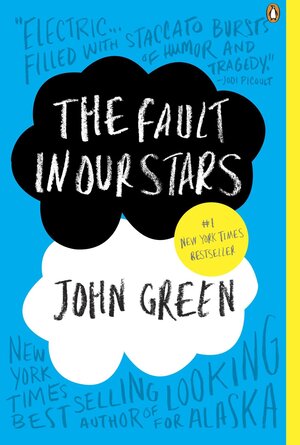 The Fault in Our Stars is a romance book by American author John Green. Published in 2012, this novel will keep you laughing and crying.
It tells the story of a teenager who has been diagnosed with lung cancer and decides to attend a support group. There she meets Augustus, another boy with a rare form of bone cancer.
Both characters are intertwined in an emotional roller coaster in which empathy and concern for the other are constant. If you like novels full of wit about love, you can't miss reading The Fault in Our Stars.
The story has a successful film adaptation released in 2014 under the same name.
It is one of the most widely read books on the subject of cancer, and it was especially impressive due to the example of struggling of its characters.
Here, winning or losing the battle against the illness is not as important as not hurting the person you love.
About the author
Born in Indianapolis, John Green is a young-adult writer, executive producer, and YouTuber. His international recognition is mainly due to the success of his books Paper Towns and The Fault in Our Stars.
Both have been adapted to film. On his YouTube channel, he addresses topics such as history, science, and literature.
The Last Song by Nicholas Sparks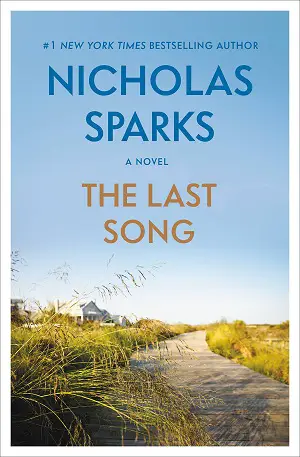 The Last Song is Nicholas Sparks's fourteenth published novel and fifteenth published book. It was written specifically as the basis for the film adaptation by the same name and released on September 1, 2009, by Grand Central Publishing. 
The coming-of-age story revolves around the summer of Veronica "Ronnie" Miller, a seventeen-year-old rebellious teen, who is sent to stay with her estranged father and younger brother. Through their shared love of music, Ronnie and her father reconnect and mend their relationship.
In this novel, Sparks unfolds themes such as first love, the love between parents and children, a special bond through music, and how all of this can help the protagonist to heal, forgive and grow up.
About the author
Nicholas Sparks is an American writer, screenwriter, and producer. As a writer, his novels have achieved international success.
He has published 20 novels, 11 of which have been made into films. Several of his books have been New York Times bestsellers, as well as bestsellers worldwide. Many of his books have been recognized and awarded, but so far Nicholas Sparks has not received any awards as a writer.
We hope that our list of books that will make you cry made an impact on you as a reader. Do not wait any longer to engrave good stories in your memory.
Other articles that may interest you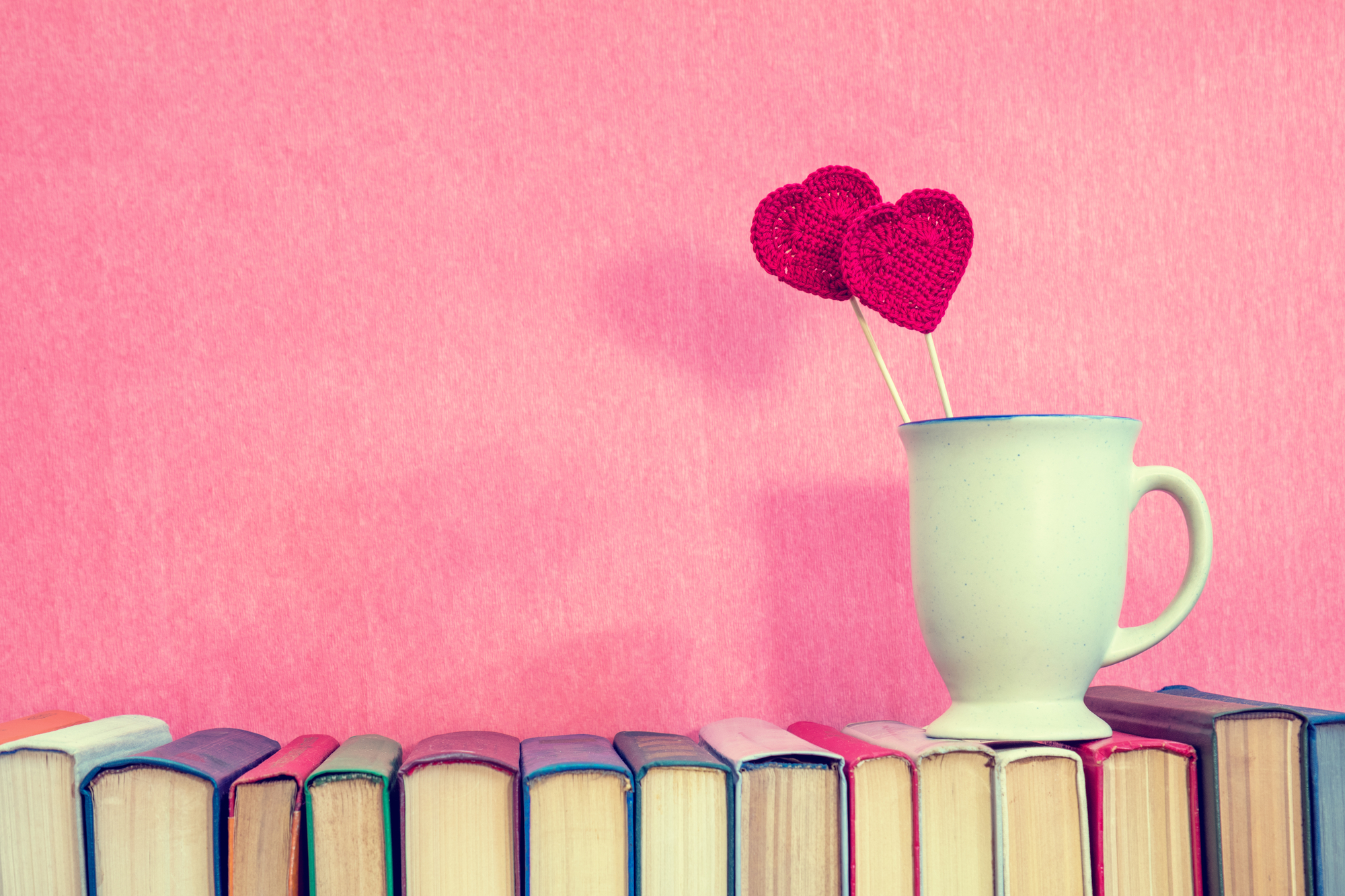 It is no secret to anyone that cinema and literature are two genres that complement each other very well. Although…