+20 Free Portuguese Learning Books [PDF]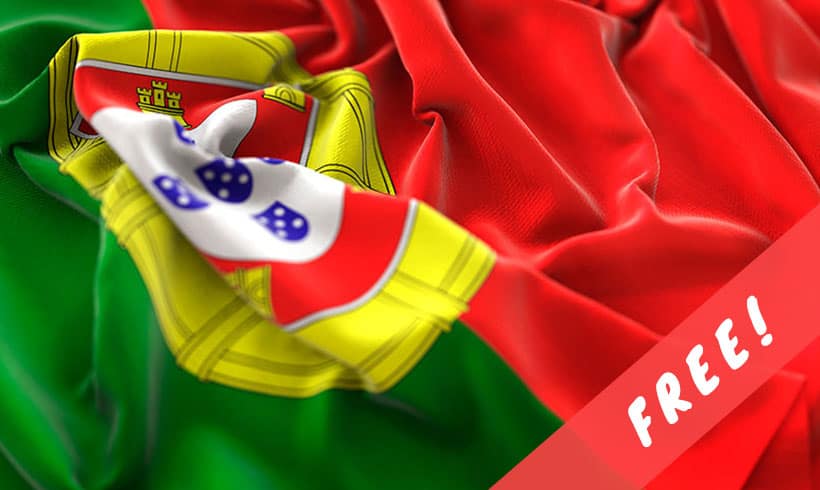 Portuguese is a wonderful language to learn, with our selection of books to learn Portuguese in PDF format you can quickly learn this sensual language.
Portuguese is an ancient language with a rich history and a Romance language that you can appreciate in our selection of Portuguese books.
The language developed in Portugal after Roman settlers arrived with Latin in the 3rd century BC. However, even though it originated in Portugal, only a small fraction of today's Portuguese lives, in the country where it all began.
Did you know that there are more Portuguese speakers in Brazil than in all other Portuguese-speaking countries, or that hundreds of Portuguese words are derived from Arabic? These are some of the most interesting rarities of Portuguese, the sixth most spoken language in the world.
First of all, you should know that Portuguese is easier for someone who speaks Spanish! The Portuguese language shares many similarities with Spanish, so if you are looking for a new language to learn and in a short time, Portuguese is the one for you.
Compared to other languages such as Japanese or Korean, Portuguese shares a very similar alphabet to Spanish and the grammatical structure is not as complex.
Another plus, by learning Portuguese and reading the interesting books about this language that we have in our library you will find curious facts about a very rich and interesting culture.
In terms of culture, history and gastronomy, both Portugal and Brazil have a lot to offer. Portugal has some of the best cheeses and fresh fish, so learning about Portuguese or Brazilian gastronomy will be a journey of sensations that you will appreciate more when you know the language
This beautiful language may or may not be on the top of the list of languages to learn, but I assure you that you will never regret learning to speak Portuguese, and what is more important:
Understanding and appreciating the Portuguese language is easy with the more than 20 Portuguese learning books in PDF format that we have for you.
Here we present our complete selection of Portuguese learning books:
Here ends our selection of free Portuguese learning books in PDF format. We hope you liked it and already have your next book!
If you found this list useful, do not forget to share it on your social networks. Remember that "Sharing is Caring".
Do you want more Language Learning books in PDF format?