+25 Free Books to Learn Italian [PDF]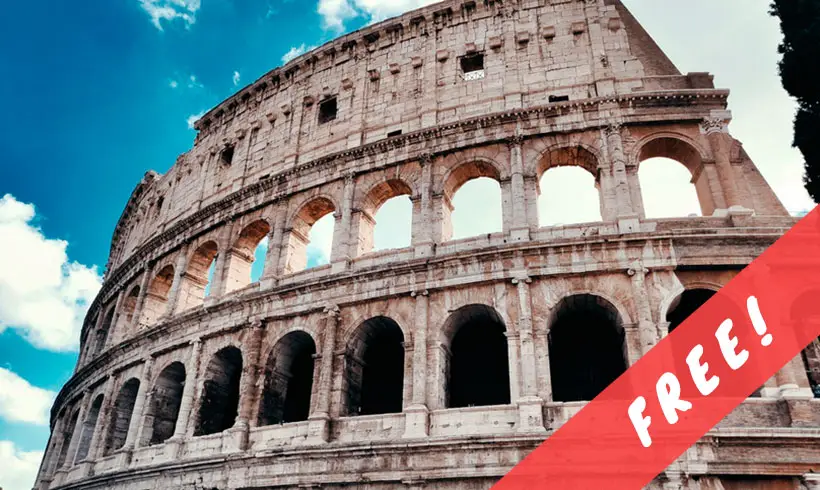 Do you want to learn the Italian language but don't know where to start? Don't you have the economic resources to afford a course? Don't give up this desire, it is possible to learn Italian for free and from home with one of the many books to learn Italian in PDF format that we have collected for you on our website.
Whether you are a beginner or already have some knowledge, the Italian books we present here are the fastest, most practical and economical way to learn the language. And let's be clear, Italian courses can be very expensive.
So, thanks to the free PDF books, learning Italian is within everyone's reach. You only need to have a computer, download it and save it for yourself. Besides, the great thing about this is that you can read them as many times as you want.
More and more people are using the internet to look for Italian books, because they allow us to learn the language at our own pace and with our own schedule. Additionally we have a section with Italian exercises in PDF format so you can put your learning to the test.
However, commitment, discipline and perseverance are essential to get the most out of each book. You will see that with these three principles, you will be handling the language perfectly in less than you imagine.
We have a great amount of books, which have been selected by specialists, therefore there is no doubt that with them your good learning of the language is more than guaranteed. Besides the books, you will always have them at hand, wherever you want.
Based on all the above, we want to help you in your learning of Italian and avoid expenses that in the end may not give you good results, so we have made a collection of more than 25 books to learn Italian in PDF totally free.
Here we present our complete selection of Books to Learn Italian:
Here ends our selection of free Books to Learn Italian in PDF format. We hope you liked it and already have your next book!
If you found this list useful, do not forget to share it on your social networks. Remember that "Sharing is Caring".
Do you want more Language Learning books in PDF format?