Today we present a compilation of the best 5 books by Aldous Huxley. But first, a bit of history about this renowned English writer.
Aldous Leonard Huxley was born on July 26, 1894 in Godalming – Surrey, Great Britain. He was the grandson of Thomas Henry Huxley, who had been the leading proponent of the theory of evolution in Darwin's time, and brother of the also eminent biologist Julian Huxley.
His father was Leonard Huxley, also a biologist. And his mother was Julia Arnold, one of the first women to study at Oxford, granddaughter of the poet Matthew Arnold and sister of the novelist Mrs Humphrey Ward.
Aldous Huxley grew up in a family with a strong intellectual tradition. In his youth he became virtually blind, and in 1942 he published a book, "The Art of Seeing", about his efforts to regain his sight.
He graduated in English literature from Balliol College, Oxford (1913-1915) and worked for the famous Athenaeum magazine and as a theater critic for the Westminster Gazette.
His first publications were collections of verse, including The Burning Wheel (1916), Jonah (1917) and Leda (1920). Of his prose, the first installment was Limbo (1920), followed by short stories. As early as 1921 he published his first novel, Crome Yellow, a scathing critique of intellectual circles.
Huxley traveled constantly with his wife, both in Europe and in the United States, America and India. He lived in Italy, where he wrote one of his notable works, Point Counter Point, in 1928, in which he displayed his intellectual solidity and innovative techniques in the art of the novel. 
In 1932 he published another great work, Brave New World, perhaps his most important book and one of his best known: a visionary and pessimistic futuristic fiction of a society governed by a class system, in which he imagines a substance or drug called soma, used for totalitarian purposes.
Brave New World occupies a privileged place among 20th century dystopian fiction, alongside novels such as George Orwell's 1984 and Ray Bradbury's Fahrenheit 451. In 1936 he published Eyeless in Gaza, an autobiography in which he developed the contrast between intellect and sex. 
In 1919 he married Maria Nys, a Belgian refugee in England during the Great War. They had one son, Matthew. In 1955, Maria died of cancer.
On May 19, 1956 he married Italian violinist and psychotherapist Laura Archera, and they moved to a house in the Hollywood Hills.
Huxley died completely blind on 22 November 1963 in Los Angeles.
1) Antic Hay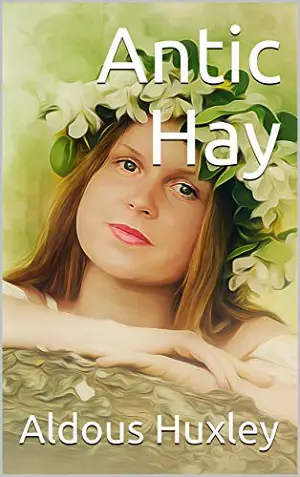 Antic Hayis a comic novel published in 1923, which pokes fun at conventional morals and uptight people. The story is set in London and depicts the cultural elite and their feelings of disaffection and uncertainty after the turbulent times following World War I.
The characters are a group of acquaintances belonging to artistic and intellectual circles, more specifically it follows Theodore Gumbril and his search for love. He disguises himself as "The Complete Man" to overcome his shyness and approach women, however, he faces the problem of how to reveal his true self to his friends.
Among the themes it includes are disillusionment, the experience of feeling adrift, self-doubt, etc. This book was condemned and banned in some countries for immorality because of its open discussion of sex.
2) Crome Yellow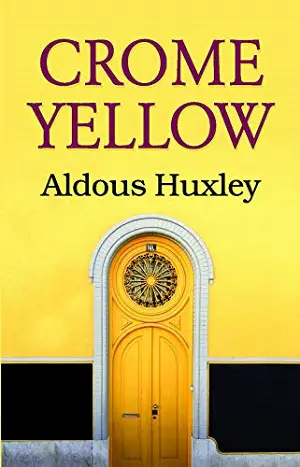 The book's cover photograph shows Aldous Huxley with two other young men at Garsington Manor, the mansion of Lady Ottoline Morrell, the author of the photograph.
It was 1917, in the midst of the World War, and members of the Bloomsbury group, including Bertrand Russell and the Bells, spent much of their time there.
in Crome Yellow, the author recreates the summer vacations of the young Denis Stone in the Crome mansion, a clear recreation of that house, and of the frivolous atmosphere that reigned there. Although it is Huxley's first novel, it is the work of a brilliant writer.
3) Leda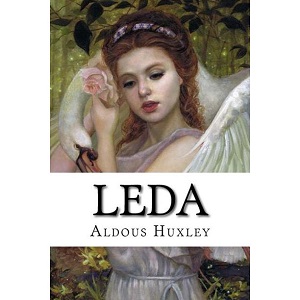 It should be noted that Aldous Huxley began his writing career as a poet, being Ledaof 1920, his fourth collection of poetry. This collection begins with a passionate poem of the same name, which recalls the love affair between Queen Leda and her swan, who was Zeus in disguise.
In addition to Leda, it includes 25 other poems: The Birth Of God, From The Pillar, First Philosopher's Song, Last Things, The Merry-Go-Round, etc., some short, some a bit longer, most with florid descriptions of nature and effusive romanticism.
Although he forged his literary career as a novelist, essayist and published philosophical studies, Huxley never ceased to be a poet. And as his poetic creation is often ignored, we invite you to get to know it by reading this compilation that will surely be to your liking.
4) Limbo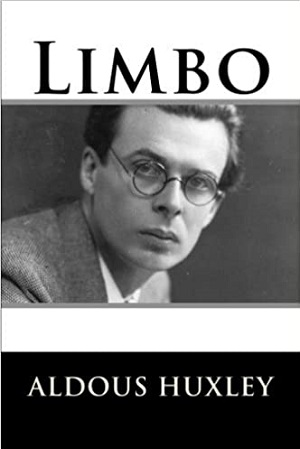 Limbo of 1920, Huxley's first collection of short fiction, consists of six short stories and a play. It includes: "Farcical History of Richard Greenow", about a man with dissociative identity disorder; one of his personalities is female and he has complete blackouts when she takes control.
"Happily Ever After," set during World War I, introduces us to two young men with completely opposite views of life; it is a play that reminds us to seize and enjoy life while we are young.
"The Bookshop", with quite attractive descriptive writing, deals with an impulse purchase; the symbolism of the bookshop, with its classical music, art and books, represents education, privilege and wealth, surrounded on all sides by the working classes, poverty and need. Other works include "The Death of Lully", "Eupompus Gave Splendour to Art by Numbers", "Happy Families" and "Cynthia".
5) Those Barren Leaves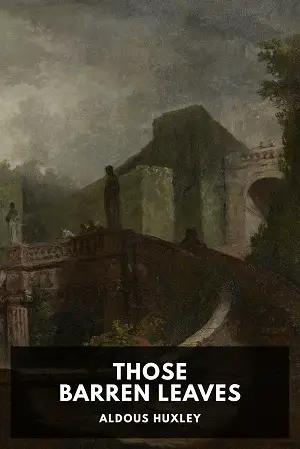 Those Barren Leaves is a novel in which the characters belong to the upper class. It tells the story of Mrs. Aldwinkle and her entourage, gathered in an Italian palace.
It is a work very typical of the author's peculiar way of doing things. It is enough for him to gather some characters in a certain place and make them speak, to achieve a work brimming with intelligence and intention.
His pen reveals the reality of beings who try to hide their faces under the mask of social hypocrisy. The deliberately refined framework in which the protagonists move and their high social and intellectual category accentuate the contrast.