Francis Scott Fitzgerald was born on September 24, 1896 in St. Paul, Minnesota.
Fitzgerald's mother, Mary McQuillan, was from an Irish Catholic family that collected a small fortune in Minnesota as a wholesale merchant. Her father, Edward Fitzgerald, had opened a wicker furniture business in St. Paul and, when that failed, took a job as a salesman for Procter & Gamble.
During the first decade of Fitzgerald's life, his father's work took the family back and forth between Buffalo and Syracuse, New York State. When Fitzgerald was 12, Edward lost his job at Procter & Gamble and the family returned to St. Paul in 1908 to live off his mother's inheritance.
Fitzgerald was a smart, handsome and ambitious child, the pride and joy of his parents and especially his mother. He attended St. Paul's Academy. When he was 13, he saw his first piece of writing appear in print: a detective story published in the school newspaper.
In 1911, when Fitzgerald was 15, his parents sent him to the Newman School, a prestigious Catholic preparatory school in New Jersey. There he met Father Sigourney Fay, who noticed his budding talent with the written word and encouraged him to pursue his literary ambitions.
After graduating from the Newman School in 1913, Fitzgerald decided to stay in New Jersey to continue his artistic development at Princeton University. At Princeton, he devoted himself steadily to honing his writing craft, writing scripts for Princeton's famous Triangle Club musicals, as well as frequent articles for the humor magazine Princeton Tiger and stories for the literary magazine Nassau.
Fitzgerald's writing, however, came at the expense of his studies. He was put on academic probation and, in 1917, dropped out of school to enlist in the U.S. Army. Fearful of dying in World War I with his literary dreams unfulfilled, in the weeks before reporting for duty, Fitzgerald rushed to write a novel titled The Romantic Egoist.
Although the publisher, Charles Scribner's Sons, rejected the novel, the reviewer noted its originality and encouraged Fitzgerald to submit more work in the future.
Fitzgerald was commissioned an infantry second lieutenant and assigned to Camp Sheridan, outside Montgomery, Alabama. The war ended in November 1918, before Fitzgerald was deployed.
After his discharge, he moved to New York City in hopes of launching an advertising career lucrative enough to convince his girlfriend, Zelda, to marry him. However, he quit his job after only a few months and returned to St. Paul to rewrite his novel.
F. Scott Fitzgerald married Zelda Sayre on April 3, 1920 in New York. Zelda was Fitzgerald's muse, and her image figures prominently in his works, such as This Side of Paradise, The Beautiful and Damned, The Great Gatsby and Tender is the Night. Fitzgerald met 18-year-old Zelda, the daughter of an Alabama Supreme Court judge, during his time in the infantry. 
A week after the publication of Fitzgerald's first novel, This Side of Paradise, the couple married. They had a daughter, named Frances "Scottie" Fitzgerald, born in 1921.
In the late 1920s, Zelda suffered mental health problems and the couple moved back and forth between Delaware and France. In 1930, Zelda was diagnosed with schizophrenia and was treated at Sheppard Pratt Hospital in Towson, Maryland.
That same year she was admitted to a mental health clinic in Switzerland. Two years later she was treated at the Phipps Psychiatric Clinic at Johns Hopkins Hospital in Baltimore. She spent the remaining years before her death in 1948 in and out of various mental health clinics.
After completing his masterpiece, The Great Gatsby, Fitzgerald's life began to fall apart. Always a heavy drinker, he progressed into alcoholism and suffered prolonged bouts of writer's block.
After two years lost to alcohol and depression, in 1937 Fitzgerald attempted to revive his career as a screenwriter and freelance writer in Hollywood, and achieved modest financial success.
Fitzgerald died of a heart attack on December 21, 1940, at the age of 44, in Hollywood, California. Fitzgerald died believing himself to be a failure, as none of his works achieved more than modest commercial or critical success during his lifetime.
1) Flappers and Philosophers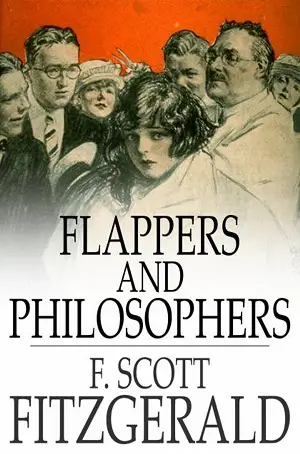 Flappers and Philosophers is a collection of eight short stories published in 1920. The stories are highly entertaining and vivid, mostly of young dreamers and broken dreams. The plots are intriguing, with metaphorical language and light irony.
Among the stories are "The Offshore Pirate", about a strong, rebellious nineteen-year-old who knows exactly who she is and what she wants. "The Ice Palace", in which a vivacious teenager visits a northeastern city in hopes of marriage, and discovers that she misses the southern city where she grew up. "Head and Shoulders", about a young academic drawn to love.
"The Cut-Glass Bowl", about adultery, a sarcastic, dark allegory of fate. "Bernice Bobs Her Hair", about a nineteen-year-old girl who discovers herself. "Dalyrimple Goes Wrong", where a character is torn between himself and society, choosing to become a thief to make ends meet.
2) The Great Gatsby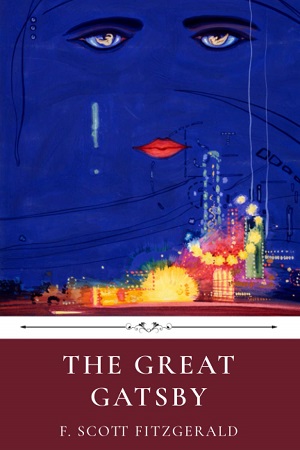 The Great Gatsby is a 1925 novel that follows a group of characters living in the fictional town of West Egg on affluent Long Island in the summer of 1922.
Controversy exists over the original author of the work, as Fitzgerald was repeatedly accused by novelist Zelda Sayre of plagiarizing entire passages from her diary and letters after she allowed him to read them while she was still his wife.
The story mainly concerns the young, mysterious millionaire Jay Gatsby and his quixotic passion and obsession for the beautiful Daisy Buchanan. Considered Fitzgerald's masterpiece, The Great Gatsby explores the themes of decadence, idealism, resistance to change, social upheaval and excess, creating a portrait of the jazz age, art deco or Roaring Twenties that has been described as a warning about the American dream.
3) Tales of the Jazz Age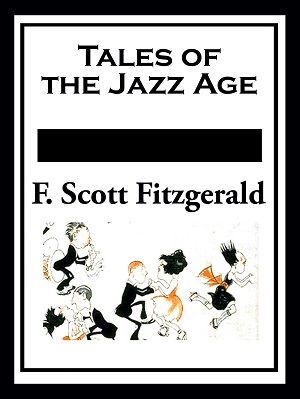 This is a collection of eleven short stories from 1922, divided into three parts according to their subject matter. From the first part, My Last Flappers, we have: "The Jelly-Bean", which introduces us to Jim Powell, a slacker with dreams of social advancement and love, the story is set in the town of Tarleton, Georgia.
"The Camel's Back", based on a real incident that occurred in St. Paul, Minnesota, in 1919. "May Day", recounts the events that took place in the spring of 1919, during the general hysteria that ushered in the Jazz Age. The second part, Fantasias, includes: "The Curious Case of Benjamin Button", inspired by a comment by Mark Twain in which he said that it was a pity that the best of life came at the beginning and the worst at the end.
The third part of Tales of The Jazz Age,Unclassified Masterpieces, contains the last 3 stories: "The Lees of Happiness", "Mr. Icky" and "Jemina".
4) Tarquin of Cheapside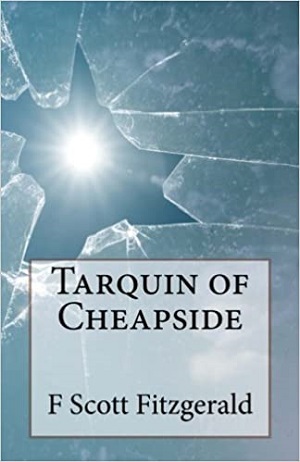 Tarquin of Cheapsideis a short story that introduces us to Wessel Caster, who is at home when he hears a knock on his door and upon opening it finds a very frightened man who quickly explains that he is running for his life and needs a place to hide.
Although Wessel has his doubts, he decides to help him, while wondering what situation has caused him to flee. Once the pursuers have left, Wessel demands that the stranger explain himself, which he does in written form. Then the protagonist proceeds to read it aloud as the story comes to an end.
While the story is intriguing, many may find this tale somewhat confusing or ambiguous, others may not even understand it the first time, but it should be noted that Fitzgerald wrote it during his college days, so expectations should be set with this in mind.
5) The Beautiful and Damned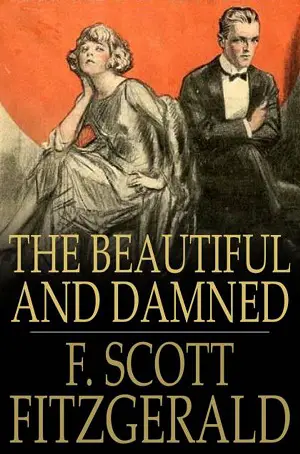 The Beautiful and Dammnedis the second novel written by F. Scott Fitzgerald and published in 1922.
Anthony Junior pretends to do nothing for a living but waits for the death of his multimillionaire grandfather, Adam Patch; he meets his wife Gloria through a writer friend, Dick, Gloria's cousin. They marry and then squander their money on trivial expenses, mostly partying.
The couple and their friends are American aristocrats living off family incomes. On one occasion, Anthony and Gloria are having a multi-day party when Anthony's grandfather pays them a surprise visit. From that moment on, catastrophe begins in the young man's life.
One event after another and bad decisions lead Anthony to a decadent life.
6) The Curious Case of Benjamin Button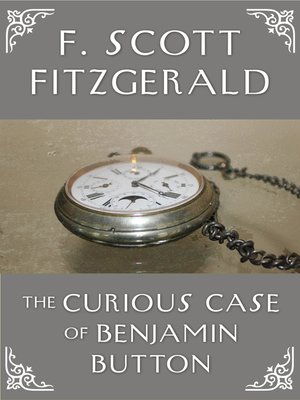 The Curious Case of Benjamin Buttonis a story written by the American author first published in Collier's magazine on May 27, 1922. It was later published in the anthology book Tales of the Jazz Age. The rights to this story belonged to American producer Ray Stark until his death in 2004.
In 2008 a film adaptation was made, directed by David Fincher, scripted by Eric Roth and starring Brad Pitt and Cate Blanchett. The screenplay differs quite a bit from the original story, coinciding only in the title, Benjamin's name and some aspects of the rejuvenation process.
Due to copyright laws in the United States, the story entered the public domain in 2010.
7) The Diamond As Big As The Ritz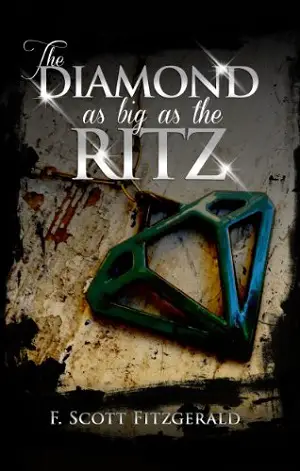 The Diamond As Big As The Ritzwas first published in the June 1922 issue of The Smart Set magazine.
John T. Unger, a teenager from the Mississippi River town of Hades, is sent to a private boarding school near Boston.
In the middle of his sophomore year, a young man named Percy Washington is placed in Unger's dormitory. He rarely speaks, and when he does, it is only to Unger. Percy invites Unger to spend the summer at his house, which he says only that it is "in the West.
During the train ride, Percy boasts that his father is "by far the richest man in the world" and brags that his father "has a diamond bigger than the Ritz-Carlton Hotel".
Unger learns that he is in Montana and that Percy's boasts are true.
8) This Side of Paradise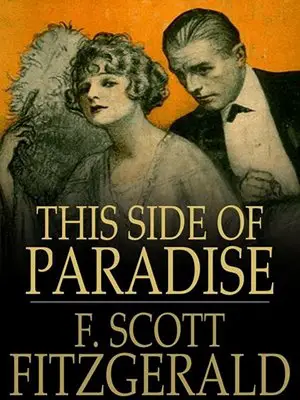 This Side of Paradiseis the American writer's first novel, published in 1920. Its title comes from a passage of the poem Tiare Tahiti by Rupert Brooke.
The book recounts and analyzes the morals of the young protagonist in wartime. Amory Blaine, a wealthy and handsome Princeton University student who occupies most of his time writing. His experiences are surrounded by romanticism, so longed for in the United States after the sufferings of the past wartime, but which will only lead him to a deep disillusionment.
In his later novels, Fitzgerald tends to develop the themes of love perverted by greed and the quest for prestige. Many critics believe that the figure of the protagonist, Amory Blaine, is based on Fitzgerald himself, who, like Amory, studied at Princeton before being drafted into the army.