Guy de Maupassant was probably born in the Château de Miromesnil, Dieppe, on August 5, 1850.
In 1869, Maupassant began studying law in Paris, but soon, at the age of 20, he volunteered to serve in the army during the Franco-Prussian period. During the war, between 1872 and 1880, Maupassant was a civil servant, first in the ministry of maritime affairs and then in the ministry of education.
As a poet, Maupassant made his debut with Des Vers (1880). That same year he published in the anthology Les Soirées de Médan (1880), edited by E. Zola, his masterpiece, "Boule de Suif" ("Ball of Fat", 1880).
During the 1880s, Maupassant created some 300 short stories, six novels, three travel books and a volume of verses. The tone of his stories is marked by objectivity, a very controlled style and, sometimes, pure comedy.
They are usually built around simple episodes of everyday life, revealing the hidden sides of people.
Among Maupassant's best-known books are Une Vie (L'Humble Vérité, 1883), about the frustrating existence of a Norman wife, and Bel-Ami (1885), which portrays an unscrupulous journalist. Pierre et Jean (1888) is a psychological study of two brothers. Maupassant's most disturbing horror story, Le Horla (1887), deals with madness and suicide. 
Maupassant had suffered from syphilis in his early 20s. Later, the disease caused him to become increasingly mentally disturbed, which is also apparent in his nightmarish tales, which have much in common with the supernatural visions of Edgar Allan Poe.
Critics have recorded the evolution of Maupassant's illness through his semi-autobiographical accounts of abnormal psychology, but the theme of mental disorder is present even in his first collection, La Maison Tellier (1881), published at the height of his health.
On January 2, 1892, Maupassant attempted suicide by cutting his throat and was committed to the famous private asylum of Esprit Blanche at Passy, Paris, where he died on July 6, 1893.
Maupassant is considered today as a French naturalist writer of short stories and novels who is, by general consensus, the greatest French-born storyteller.
1) A Selection from the Writings of Guy de Maupassant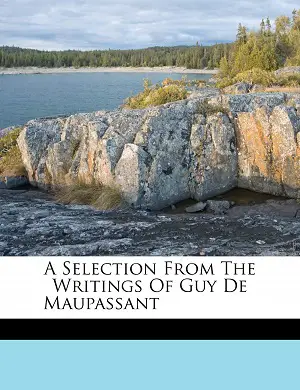 It is a compendium of stories that show his ingenuity to conceive complete and coherent narratives in a few pages, not in vain. Guy de Maupassant is known as one of the fathers of the short story.
In this selection of 27 works you will find stories such as Mademoiselle Fifi, from 1882, and Miss Harriet, from 1884, which belong to the author's most prolific period. Other stories included are: The Horla, An Affair Of State, Love, Bellflower, The Devil, Epiphany, The False Gems, Two Little Soldiers, and A Country Excursion, which have entertained generations of readers over the years.
A Selection From the Writings is the perfect volume for lovers of classic fiction, whose stories cover themes ranging from feelings like love, behaviors like madness, to revenge, war, and horror.
2) Boule de Suif and Other Stories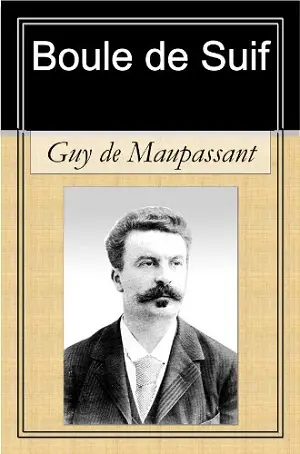 Boule de SuifIt is the story that made the French author famous, who uses subtle irony to tell his story. Published in 1880, it takes place during the occupation of France in the Franco-Prussian war of 1870.
Fleeing from Rouen, a stagecoach is organized for 10 people who obtain a safe-conduct to go to Le Havre; in them go three rich married couples fleeing from the Prussian occupation while preserving their fortune. With them travel two nuns, a fierce revolutionary named Cornudet and a well-known lady of the gallant life known as Boule de Suif.
What is expected to be a quick trip is hindered by the passage of troops and other unforeseen events, that day the only one who carries food is Boule de Suif who shares it with the other travelers, despite having felt their criticism and contempt.
3) Famous Modern Ghost Stories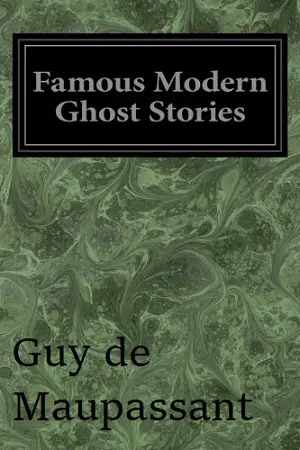 Famous Modern Ghost Stories is a collection of fourteen stories from the 1920s. It was writer and editor Dorothy Scarborough who set about the task of compiling what she considered to be the best ghost stories of her time. It should be noted that the style of writing is very different from today's, yet the influence these works have had on contemporary authors of horror fiction is undeniable.
The stories included are from the late 19th and early 20th century, which for many is the perfect setting for ghosts, death and its mysteries. Among the authors we can mention Ambrose Bierce, Algernon Blackwood and, of course, Guy de Maupassant, with his story A Ghost.
In A Ghost, the Marquis de la Tour-Samuel recounts a ghostly encounter he had in his youth that marked him forever.
4) Maupassant Original Short Stories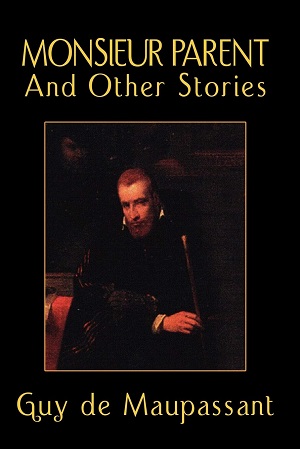 It is safe to say that anyone with a passion for fiction will enjoy this 13-volume series of more than 110 works. Maupassant Original Short Stories brings together great stories that capture the reader's interest from the very first pages and often end with an unexpected surprise.
Among the short stories we can mention: Two Friends, from 1882, set in Paris during the Franco-Prussian war. Mother Savage, first published in March 1884, which, like the previous work, is set during the Franco-Prussian war, in the winter of 1871.
Then there is Little Louise Roque", a work from the 1880s with a rather strong theme. It deals with the unsolved murder of a girl of about 13, which touches on the themes of evil, impunity and abuse of power.
5) Monsieur Parent and Other Stories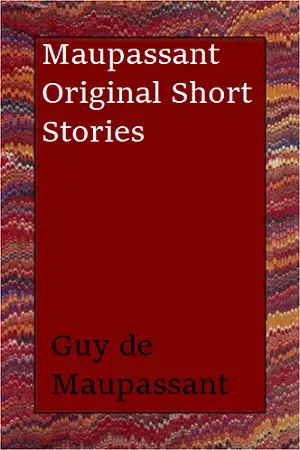 Monsieur Parent is a short story published in 1885 in which Guy de Maupassant takes up and expands on the story of Le Petit from 1883. Here Monsieur Parent finds his wife Henriette with his best friend Limousin, so he decides to send her and their son Georges away.
Monsieur Parent and Other Stories also include: The Father, from 1881, which is about a man who meets a charming young woman on a Paris omnibus on his way to his job as a clergyman, meeting every day. Progressively, they strike up a friendship that later develops into a relationship.
In Useless Beauty, we have the Countess de Mascaret and her husband, the Count de Mascaret who have been married for 11 years and have 7 children, but the Countess harbors a secret, one of the children is not the Count's. After confessing her indiscretion, the Count repeatedly asks to know which of the children is not his, but the Countess refuses to tell him.
6) Original Short Stories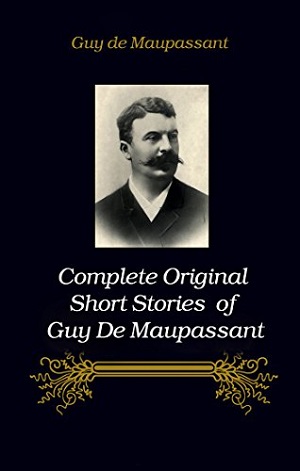 This collection comprises volume 10 of Guy de Maupassant's Original Short Stories. It consists of 15 short stories, including The Christening, from 1885, whose story is about an old navy doctor whose gardener has asked him to be the godfather of his son.
In The Devil, a farmer hires a woman to care for his mother on her deathbed while he harvests the corn. Before accepting the job, the woman predicts that in two or three days the old woman will die and stipulates that the man pay her 6 francs for her services. After those days have passed, the impatient woman becomes angry because the old woman shows no sign of being about to die..
This story highlights the themes of greed, as the woman demands a high price for her work from the farmer, and ingratitude, as the man prefers to go and harvest the corn rather than keep his mother company during her last moments.
7) Pierre and Jean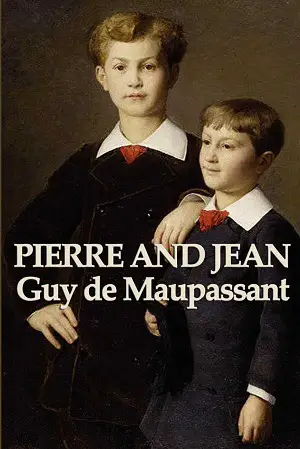 Written by Maupasant in the summer of 1887, this novel vividly describes the atmosphere of the streets of a maritime city.
Old Roland, a retired jeweler, retires with his wife to Le Havre to indulge his passion for the sea and boats. His sons, Pierre and Jean, who have just finished their studies in Paris, one a doctor and the other a lawyer, come there to enjoy their holidays and plan their future.
The harmony that reigns in this home, frequented by a very young widow with whom they share outings, lunches and walks in the surrounding area, is shaken by the arrival of a mysterious inheritance that falls to one of the brothers. The inheritance triggers a latent rivalry.
Doubts assail the underprivileged Pierre, who drags his dreamy and distant mother - a magnificent representation of the female universe - into a silent hell.
8) Strong as Death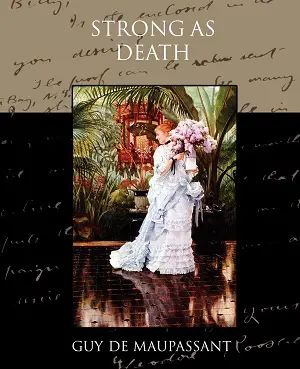 A meticulous psychological study, Strong as Death (1889) is the penultimate of Guy de Maupassant's six novels.
In this evocative work, which revolves around the pain of the discovery of old age, the painter Olivier Bertin, an illustrious and wealthy man whose career has always been halfway between modern audacity and academicism, has reached the age of fifty, concealing with his successes the intimate vanity of his career.Unexpectedly, in the twilight of his life, he is overcome by passion for an unattainable being against whom his art, his success and his own happiness are vain safeguards.
The work reflects on forbidden love and the feelings it produces when we experience it in maturity. It also deals with how difficult it is to grow old and give up the desires of youth.
9) The Old Maid and Other Stories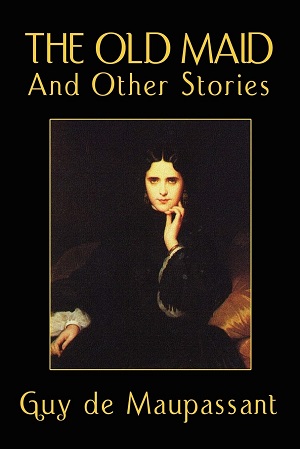 The Old Maid and Other Stories is a selection of some of Maupassant's best short stories, in addition to The Old Maid we have: The Awakening, Jeanne is a woman who lives with her husband in Val de Ciré. Due to health problems, her doctor advises her to go to Paris with her mother for the winter. During her stay, her journey becomes a test of her fidelity, even though she sincerely loves her husband.
"Rust" is the story of Baron de Coutelier, a hunter who only lives to hunt, however, this task is becoming more difficult for him as his health has deteriorated with age. As his friends feel he needs a wife, they get him one, but as he has lost the habit of "love, he decides to go to Paris to make sure everything goes well.
Other stories include: The Substitute, In the Spring, The Jennet, The man with blue eyes.
10) Une Vie and Other Stories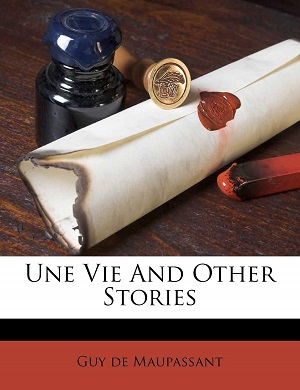 Une Vie is Maupassant's first novel. It describes the life of Jeanne, an aristocrat who marries Viscount Julien de Lamare, who cheats on her with her maid Rosalie and with Gilberte de Fourville, a supposed friend of Jeanne. Jeanne gives birth to their first son, Paul, and some time later their second son is stillborn on the same day her husband is killed by Gilberte's husband after discovering they were lovers.
Years go by and Paul leaves to study at Le Havre, and Jeanne, finding herself alone, is consumed by sadness and falls into depression, in addition to having financial difficulties. One day, Paul asks her to take care of his own child, which he had with a woman who died during childbirth, and thanks to the arrival of this baby, Jeanne recovers her taste for life.
other stories are: Hautot Senior and Hautot Junior, Little Louise Roqué, Mother And Daughter, A Passion, No Quarter, The Impolite Sex and Woman's Wiles.
11) Yvette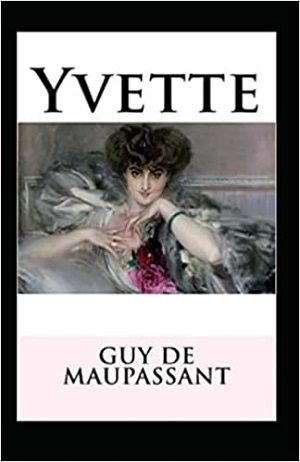 This is the story of the rude awakening of Yvette, an 18-year-old girl who discovers that her mother is nothing more than a courtesan who owes her wealth to the numerous suitors who haunt her house and who, although they pursue her, have no intention of getting serious.
Ivette, on the other hand, is a passionate young woman with a changing personality, ranging from innocence to temptation. But always with the desire to escape the fate that seems to await her in the world of prostitution.
In addition, Maupassant describes the time and society in which Yvette lives, in which women are condemned to renounce their ideals and their own identity, and in which most of the time their value is determined solely by their youth and beauty.