Today we bring to you a selection of the best 12 books by Lewis Carroll in PDF format. But first, a little about the life of this wonderful English writer.
Charles Lutwidge Dodgson, better known by his pen name, Lewis Carroll, was born in the village of Daresbury – England, on January 27, 1832. He was the eldest in a family of 11 children, Carroll was very adept at entertaining himself and his siblings. Their father, a clergyman, raised them in the rectory.
As a child, Carroll excelled in mathematics and won many academic awards. At age 20, he received a scholarship to Christ College. In addition to being a mathematics professor, he was an avid photographer and wrote essays, political pamphlets and poetry.
Carroll suffered from a severe stutter, but was vocally fluent when speaking to children. The relationships he had with young people in his adulthood are of great interest, as they undoubtedly inspired his best-known writings and have been a point of disturbing speculation over the years.
Carroll loved to entertain children, and Henry George Liddell's daughter Alice can be credited with his ultimate inspiration. Alice Liddell remembers spending many hours with Carroll, sitting on his couch while he told fantastic stories of dream worlds.
During an afternoon picnic with Alice and her two sisters, Carroll told the first version of what would later become Alice's Adventures in Wonderland. When Alice arrived home, she exclaimed that he should write the story for her.
He agreed to the girl's request and, by a series of coincidences, the story fell into the hands of novelist Henry Kingsley, who urged Carroll to publish it. The book «Alice's Adventures in Wonderland» was published in 1865. It gained steady popularity and, as a result, Carroll wrote the sequel, «Through the Looking-Glass and What Alice Found There» (1871).
By his death, Alice had become the most popular children's book in England and, by 1932, was one of the most popular in the world.

In addition to writing, Carroll produced a number of excellent photographs. His portraits include those of the actress Ellen Terry and the poet Alfred Tennyson. He also photographed children in every possible costume and situation, even making nude studies of them.
Despite conjecture, little actual evidence of child abuse can be brought against him. Shortly before his 66th birthday, Carroll contracted a severe influenza that led to pneumonia.
He died on January 14, 1898, leaving an enigma behind him.
1) Sylvie and Bruno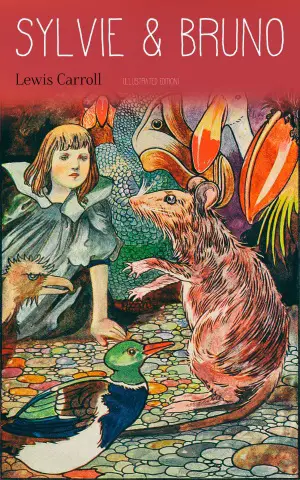 It is a novel that was first published in 1889, and although Lewis Carroll's intention was for the novel to be published in a single volume due to its great length, it was divided into two.
Two stories of the first volume, Fairy Sylvie and Bruno's Revenge, had been previously published in 1867. Subsequently, Carroll had the idea of using them as the nucleus of a longer story. The storyline of Sylvie and Bruno consists of two main plots:
One takes place in the real world, in Victorian-era England, being a social novel in which concepts related to society, morality and religion are debated. The other takes place in the imaginary world: Fairyland, a fairy tale that also contains poems.
2) The Nursery Alice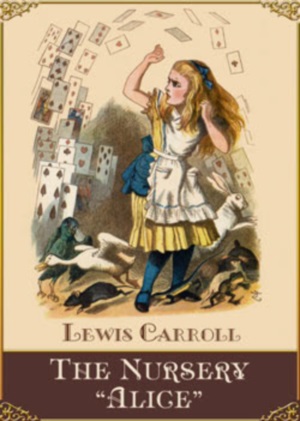 The Nursery Alice (1889) is a short version of the book «Alice's Adventures in Wonderland». According to the author, it is a work oriented to children «from zero to five years old».
It contains twenty illustrations by John Tenniel, taken from the original book, but enlarged and colored, aimed at the youngest children.
The book was published 25 years after the first edition of the original «Alice's Adventures in Wonderland»
3) The Hunting of the Snark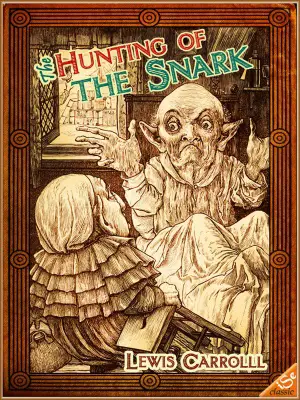 The Hunting of the Snark is a poem that is generally classified as a nonsense poem. Written between 1874 and 1876, the poem borrows the setting, some creatures, and eight key words from Carroll's earlier poem «Jabberwocky» from the novel «Through the Looking Glass».
The plot follows a crew of ten as they attempt to hunt the Snark, an animal that can become a very dangerous Boojum. The only member of the crew who finds the Snark quickly disappears, prompting the narrator to explain that it was a Boojum after all. The poem is dedicated to the young Gertrude Chataway, whom Carroll met in the English seaside town of Sandown on the Isle of Wight in 1875.
4) Three Sunsets and Other Poems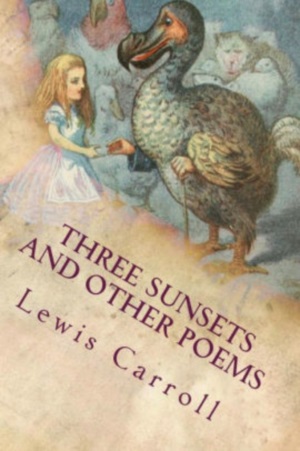 Although Lewis Carroll is best known for his children's work Alice's Adventures in Wonderland, he also wrote poetry aimed at an older audience. The poems included in Three Sunsets and Other Poems could be considered more "serious" in subject matter and less fanciful, while maintaining the writer's characteristic style.
Many of the poems included have love and death as their main theme. Among them we can mention: The Path of the Roses, which was written after the Crimean War, when Florence Nightingale was at the height of her fame.
Other poems include Far Away and A Song of Love, which are reprints previously published in the volumes of Sylvie and Bruno, and After Three Days, which was written after contemplating Holman Hunt's picture, The Finding of Christ in the Temple.
5) Rhyme And Reason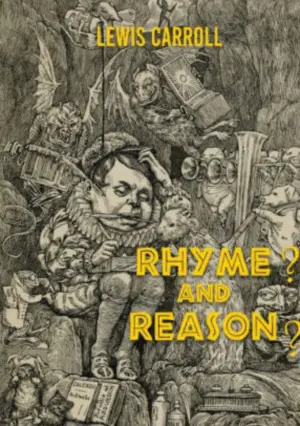 It is a large collection of fanciful and humorous verse in which Lewis reveals his facility for wordplay and logic. This collection, first published in 1883, was also published under the name Phantasmagoria and Other Poems in 1869.
It includes such famous poems as Phantasmagoria, which is Carroll's longest poem, and which was published as the opening of the collection mentioned above. Other verses included in Rhyme And Reason are: A Sea Dirge, Ye Carpette Knyghte, Hiawatha's Photographing, Melancholetta, A Valentine, The Three Voices, among others.
In total it includes 17 poems, of which only Echoes, A Game of Fives, Fame's Penny-Trumpet and the last three of the "Four Riddles" were published for the first time, as all the others had already appeared in previous publications.
6) Through the Looking-Glass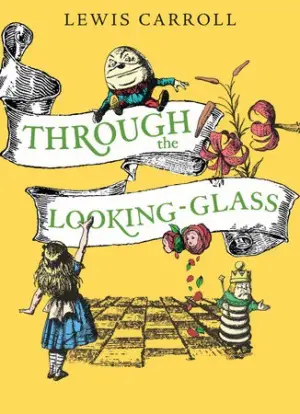 Through the Looking-Glass (1871) is the sequel to «Alice's Adventures in Wonderland». Alice again enters a fantastic world, this time climbing through a mirror into the world she can see beyond. There she discovers that, like a reflection, everything is reversed, including logic (running helps you stand still, moving away from something leads you towards it, chessmen are alive, nursery rhyme characters exist, etc.).
This work includes such verses as «Jabberwocky» and «The Walrus and the Carpenter», and the episode of Tweedledum and Tweedledee. The mirror that inspired Carroll is still on display at Charlton Kings, Gloucestershire.
7) Feeding the Mind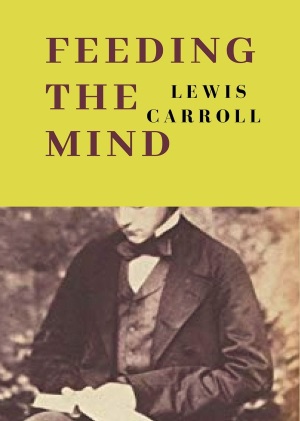 It is an essay first published in 1907 that deals with the importance of reading as a way of "feeding the mind". In it Carroll makes use of this metaphor to argue the need to take care of intellectual health expressing that "…it is one's duty no less than one's interest to 'read, mark, learn, and inwardly digest' the good books that fall in your way".
Feeding the Mind is based on a lecture Carroll delivered in 1884 in which he stated that, just as we take care to feed our bodies, we must also feed our minds.
Among the ideas included we can highlight: Taking a five-minute break every hour revitalizes the mind; it is important to reflect very well everything you read, since thinking allows you to organize information properly; he even warns against excessive reading, which for him could make the mind lazy.
8) A Tangled Tale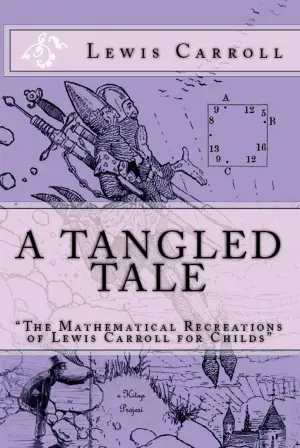 In A Tangled Tale, Lewis Carroll groups some of his most perplexing mathematical problems into the ten knots or chapters of a story that has all the wit and charm of his best works.
To help regular readers of the author, there are versions of this book that contain the solutions to some of the more complex problems in the work.
It is a very entertaining book that immerses the reader in a world of problems with a touch of illogic that makes them even more challenging.
9) Alice's Adventures in Wonderland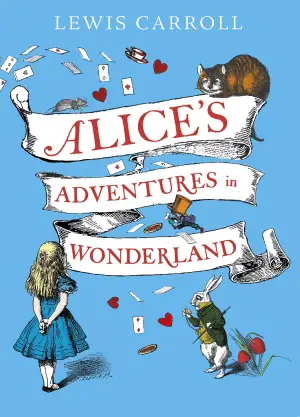 Alice's Adventures in Wonderland (1865) tells the story of a young girl named Alice who falls down a rabbit hole into a subway fantasy world populated by peculiar anthropomorphic creatures. The tale plays with logic, which has given it enduring popularity among adults and children alike. It is considered one of the best examples of the literary genre of nonsense.
It is one of the best known and most popular works of fiction in English, and its narrative course, structure, characters and imagery have had an enormous influence on both popular culture and literature, especially in the fantasy genre. The work has never been out of print and has been translated into at least 97 languages.
10) The Game of Logic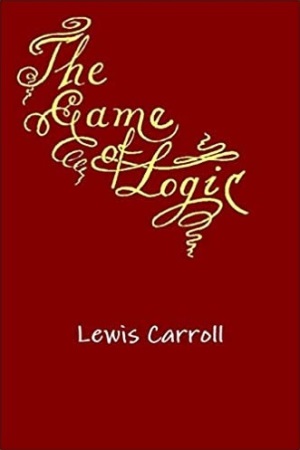 It was first published in 1886, and in it Carroll leaves aside his facet as a writer of children's literature to demonstrate his skills and knowledge as an academic mathematician. This book makes use of a board game to represent propositions and inferences in order to teach readers the fundamentals of logic.
The first part of the book, entitled To My Childhood Friend describes the three different types of propositions that will be used in the game, tells us about syllogisms, explains the logic that will be used and the associated fallacies, etc.
The second part introduces players to a 2x2x2 diagram so that they can solve problems with three propositions at the same time. The Game of Logic is a book full of questions and logic games aimed at readers, so if you are a lover of this type of challenge you can't miss it.
11) Eight Or Nine Wise Words About Letter-Writing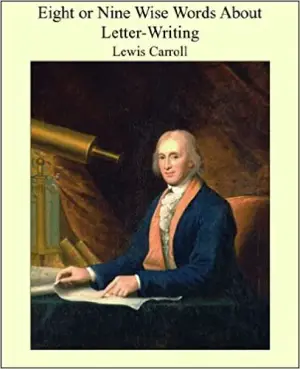 Eight Or Nine Wise Words About Letter-Writing is a pamphlet first published in 1890, and as its name indicates, it includes advice and rules on how to write and mail letters. Among its most relevant points we have:
Before replying to a letter you must read it, write legibly! The ideal is to answer our correspondent's questions before asking new ones: The best subject to start with is the last letter we received from our correspondent, do not repeat yourself, use the postscript for subjects that are less important, etc.
The contents of this booklet are divided as follows: On stamp cases, 2. How to begin a letter, 3. How to go on with a letter, 4. How to end a letter, and 5. On registering correspondence.
12) Phantasmagoria and other poems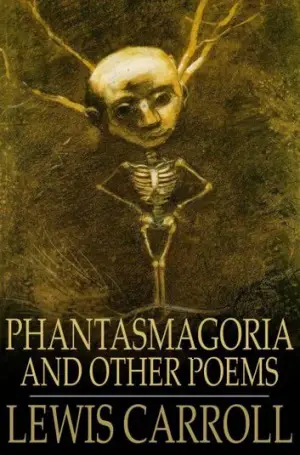 Phantasmagoria is a poem first published in 1869 as the opening poem of a collection of verse by Carroll entitled «Phantasmagoria and Other Poems».
«Phantasmagoria» is a narrative discussion written in seven cantos between a ghost and a man named Tibbets. Carroll portrays the ghost as not so different from human beings: although ghosts can jibber and jangle their chains, they, like us, simply have a job to do and that job is to haunt.
Just as in our society, in ghost society there is a hierarchy, and ghosts are held accountable to the King (to be addressed as «Your Royal Whiteness») if they disregard the «Maxims of Behavior».