In this post we will introduce you to 10 books by the renowned author Jane Austen, preceded by a summary about the writer.
Born on December 16, 1775, Jane Austen was the seventh child of Anglican clergyman George Austen and Cassandra Leigh, residents of Hampshire, southern England.
Mr. Austen ran a modest boarding school for boys as an additional means of earning money, and it is believed that at times his daughter absorbed teachings from this school.
In 1783 Jane went to boarding school at Oxford with her sister Cassandra, but they had to withdraw because they became ill. They then continued their education at the Abbey School in Reading.
Unfortunately, in 1786 they had to leave the school because their parents could not afford it. From then on the education of the future writer would be self-taught.
In 1795 Jane fell in love for the first time with Tom Lefroy, but when her love did not materialize, the young woman would focus all her energy on writing. With the support of her family, Jane attempted to publish «First Impressions», but was rejected.
Shortly after, with the help of her brother Henry, she tried with «Sense and Sensibility», achieving its publication in 1811 without her name appearing as the author.
The name of the author would be revealed by her brother Henry, who did not hold back in the face of the popularity that his sister had achieved.
Jane captivated the public and continued to work tirelessly. By 1816 the writer began to tire easily, and together with her sister Cassandra moved to Winchester in May 1817 to have easy access to a doctor. However, it was too late. The popular writer died on July 18, 1817, at only 41 years of age.
Her remains rest in the left aisle of Winchester Cathedral.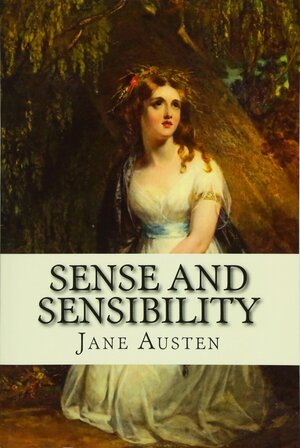 A secret, a lie, the hidden truth, what cannot be said, and a pact of silence imposed by piety or loyalty, are the basis of this novel that narrates the misfortunes and sufferings of two sisters who believe they have found love.
Both are affected by different obstacles on the road to marriage, by the selfishness of other people, the hilarious recklessness of their neighbors and, above all, by their own personality and character. All this brings them face to face with poverty and its limitations, and the possibility of an aimless life.
Marianne is loquacious and romantic. On the other hand, Elinor is the representation of prudence and reserve. With different personalities, these sisters will eventually find balance in their lives.