Anton Pavlovich Chekhov was born in Taganrog, southern Russia, on the Sea of Azov, on January 17, 1860. He was the third of six children of Pavel Yegorovich Chekhov, a grocery store owner.
Chekhov's grandfather was a serf who bought his family's freedom in 1841. The young Chekhov and his siblings worked in the family store and studied at the local school. In 1876, his father's business failed and the family moved to Moscow, Russia, to start over. Chekhov, then sixteen years old, stayed behind to finish his studies.
In August 1879 he joined his parents in Moscow, where his father was a laborer and his mother was a part-time seamstress. Chekhov immediately entered the medical faculty of Moscow University. He soon took his father's place as head of the family, a responsibility he carried for the rest of his life.
After graduating in 1884, he began working at the hospital in Chikino, Russia, but in December of that year he began coughing up blood, the first symptom of the tuberculosis that eventually caused his death.
In an attempt to increase his income in Moscow, Chekhov wrote for the humor magazines he liked. His first story was published in March 1880 by a magazine called Dragonfly, which later that year published nine of his stories, most of them signed as "Antosha Chekhonte".
In the fall of 1881, Alarm Clock accepted stories and his and his older brothers' work was published in a new humor magazine, Spectator. His first book was Tales of Melpomene, a collection of six humorous pieces published with his own money in mid-1884. Chekhov's early stories were full of wit and enthusiasm and showed his promise as a writer. 
Chekhov's first book published by someone else, Motley Stories, came out in 1886 under his real name. The book was successful and Chekhov was recognized as a new talent. He began practicing medicine less and writing more. In February 1887 he was elected a member of the Literary Fund, an honor given only to outstanding authors.
In August appeared In the Twilight, a collection of short stories. Chekhov's first play, Ivanov, was performed in Moscow in November 1887. He gave up writing for humorous magazines in favor of serious fiction and drama in an attempt, as he said in a letter, to "represent life as it is".
Chekhov spent the summer of 1888 in Ukraine and Yalta. The events of this period inspired "A Dreary Story" (1889), in which a dying old man recalls what he considers his meaningless life. After the publication of another collection of short stories, Children, in March 1889, Chekhov decided that he could now support his family by his writing alone.
In February 1892, Chekhov bought a 675-acre property outside Moscow, called Melikhovo, and settled there with his family. By the end of 1893 he was comfortably supporting his family. He began to write more slowly and focused more on playwriting than before, but his stories continued to appear in the leading magazines of St. Petersburg and Moscow.
In 1898, when he was thirty-eight years old and seriously ill, he met actress Olga Knipper and they began an affair.
Chekhov's play The Seagull was largely based on a romance between his former love Lidiya Mizinova and his writer friend I. N. Potapenko. The play failed at its first performance in 1896, but in 1898 at the new Moscow Art Theatre it was such a spectacular success that the seagull became and remains the theater's official emblem.
Chekhov was at the height of his fame. He encouraged younger writers, such as Ivan Bunin (1870-1953) and Leonid Andreyev (1871-1919), recommended writers for the Pushkin Prize, and was eagerly sought out for advice and commentary. In 1900 he became the first writer elected a member of the Russian Academy of Sciences, and in 1901 he married Olga Knipper.
Chekhov's health worsened in 1904 and his doctors told him that he should be admitted to a hospital. In June 1904 he left for Badenweiler, Germany. A friend who saw him in Moscow the day before his departure for Europe quoted Chekhov as saying, "I'm leaving tomorrow. Goodbye. I'm going to die". On July 15, 1904 he died in Badenweiler. His body was returned to Moscow for burial.
1) A Woman's Kingdom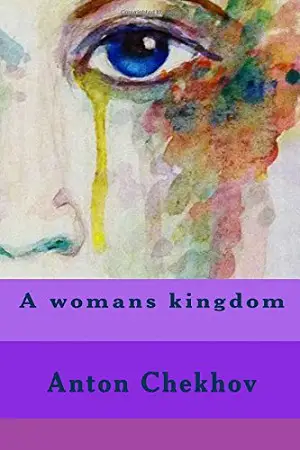 In A Woman's Kingdom, Anna Akimovna is the owner of a factory in a Russian province. In the midst of the Christmas holidays, she is torn between her nostalgia for her childhood, when she was not yet financially fortunate, and her desire to find a husband to break her loneliness.
For two days she will experience the contrast of two worlds: that of her workers, whom she respects but is unable to understand, and that of her collaborators and friends, whom she repudiates for their selfishness and frivolity.
With a delicate sense of humor, Chekhov reconstructs with gentle brushstrokes the contradictions of a society, at the end of the 19th century, that at the same time longs for and fears the changes that are coming.
Among all the characters, masterfully constructed, the women stand out: Anna Akimovna herself, her village aunt and the beautiful maid Masha, who fails to win the love of the corny footman Mishenka.
2) Letters of Anton Chekhov to his Family and Friends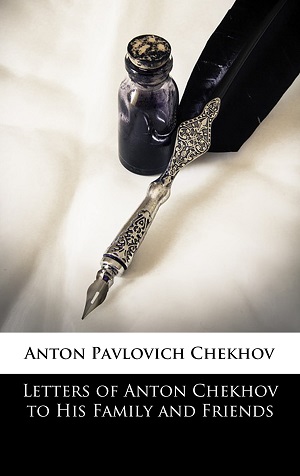 Letters of Anton Chekhov to his Family and Friendsis a compendium of letters from 1920 illustrating the life, character and opinions of the Russian writer. Everything in them is expressed as a great artistic production, showing his extraordinary talent.
His writings usually leave a pleasant impression on his readers, as he makes them feel at ease and at home, as if they were engaging in a conversation with the writer because of his closeness. Among them we have writings addressed to his brothers Mihail, Nikolay, Alexandr and Ivan; to his sister; to his cousin Mihail; to Mrs. M. V. Kiselyov; to his mother; among many others.
Don't wait any longer and immerse yourself in reading Chekhov's thoughts and reflections and get to know him beyond his extraordinary works. In addition, this book begins with a brief biography of the playwright.
3) Love and Other Stories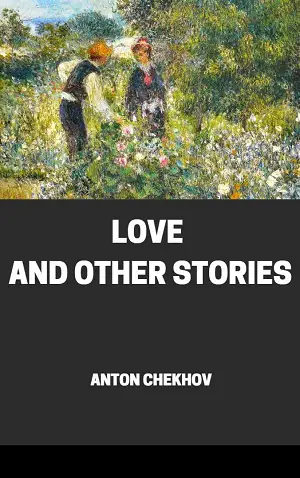 Love and Other Stories is a collection of 23 rather short, inspiring and captivating stories. Generally, their characters are caught in the dilemma of believing that there must be something more to life, which evokes feelings of nostalgia, longing or melancholy.
In addition, love, a common theme, is portrayed by Chekhov as the window through which we experience the whole spectrum of emotions, and brings us closer to the world around us.
Thanks to these stories we can get an idea of the customs of Russian provincial towns and peasant life. Some of them are: "Love", "A Story Without An End", "A Living Chattel", "The Lion And The Sun", "A Daughter Of Albion", "A Country Cottage", "The Death Of A Government Clerk", "At A Summer Villa", among others.
4) NoteBook of Anton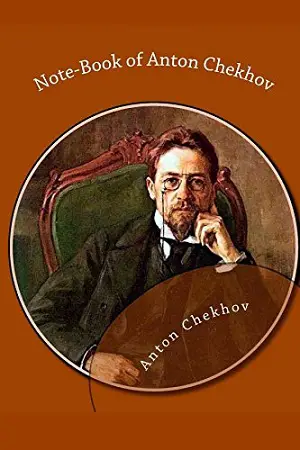 This Russian writer was in the habit of regularly noting down his daily occurrences in notebooks, and it is from this material that this collection entitled NoteBook of Anton, first published in 1921, has been made.
It includes excerpts from the writer's 1896 diary and from his notebooks, with ideas and themes for future works. Which illustrate some of Chekhov's writing habits, for if he used any material, he would cross it out in the notebook. He also records his thoughts and other notes.
If you find it fascinating to decipher how the minds of great writers work, you will surely learn a little more about his life with this compilation of random annotations -which Chekhov obviously considered worthy of note- anecdotes, fun facts, true stories, observations, details and insights. A valuable resource if you are a writer or want to get started in this world.
5) The Bet and Other Stories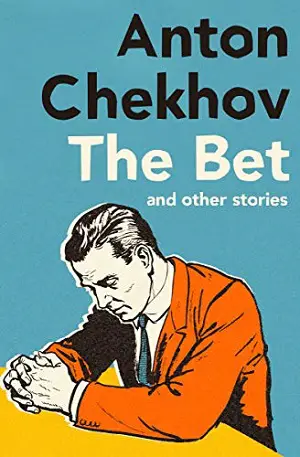 The Bet and Other Storiesis a collection of 13 stories ranging from ironic tales of impossible loves to thoughtful ones like A Tedious Story or painful to read, like Enemies.
The Bet is an 1889 story about a banker and a lawyer who make a bet on whether the death penalty is better or worse than life imprisonment. The story runs as follows: the lawyer is voluntarily sent to solitary confinement for 15 years in an attempt to prove that imprisonment is a better option than the death penalty.
The ending often surprises readers, as it boldly questions the concepts of true freedom and the value of life. If you are looking for a well-written, thought-provoking story with an excellent moral, The Bet is yours.
6) The Cook's Wedding and Other Stories the Tales of Chekhov XII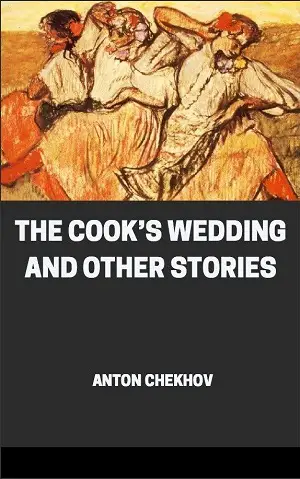 The Cook's Wedding and Other Stories is a collection of 25 stories originally published in 1922. The stories it presents are characterized by being ironic, poignant, with a touch of black humor and, as usual in Chekhov's work, thought-provoking.
In addition to The Cook's Wedding, it includes Anton's first stories, such as Vanka, Oysters and A Day in the Country. Among the other stories we can mention: Children, Grisha, Home, Shrove Tuesday, In Passion Week, etc.
In The Cook's Wedding the story is shown and interpreted from the point of view of Grisha, a seven-year-old little person who (peeping through the keyhole) watches in horror as the nurse and his mother set an arranged marriage forcing Pelageya, the cook of his family, to marry a cab driver, although Pelageya strongly opposes the union.
7) The Darling and Other Stories Tales of Chekhov I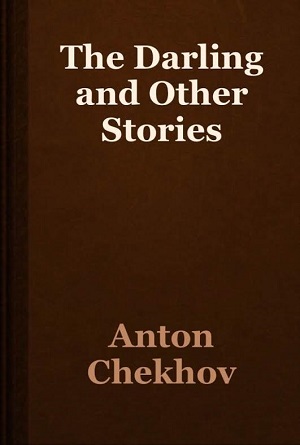 This is a 1916 collection that includes 10 stories. In The Darling we have a woman who takes as her own the thoughts and opinions of three men without forming her own identity. Three Years is about a rich man who falls in love with a woman who is not interested in him, however, for reasons of her own, she accepts his offer, being a story of reflection on getting what you want.
In Ariadne a beautiful woman gets everything she wants, even if it is beyond her means. Besides, she only accepts lovers who are reckless, leaving them penniless. In The Two Volodyas, 23-year-old Sofya is married to 54-year-old Colonel Vladimir Nikititch, but she still harbors feelings for her childhood friend Vladimir Volodya Mihalovitch.
The other stories included in The Darling and Other Stories are The Helpmate, The Trousseau, Talent, An Artist's Story, Polinka and Anyuta.
8) The Lady With the Dog and Other Stories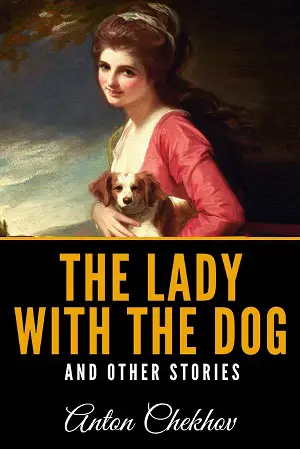 The Lady with the Dogis a short story first published in December 1899. It narrates the adulterous love affair between a Russian banker and a woman he meets in Yalta. The story is divided into four parts: the first describes the initial meeting in Yalta, the second tells of the consummation of the affair, the third narrates the banker's return to Moscow and his visit to the woman's village, and finally the fourth describes the woman's visit to Moscow.
Dmitri Gurov is a Muscovite banker, married and father of three children. Unhappy in his marriage he begins to cheat on his wife.
On vacation in Yalta, Gurov notices a woman walking her dog along the shore and tries to seduce her, it is Anna Sergeyevna, also on vacation and away from her husband. A romance begins between the two and eventually each returns home.
9) The Wife and Other Stories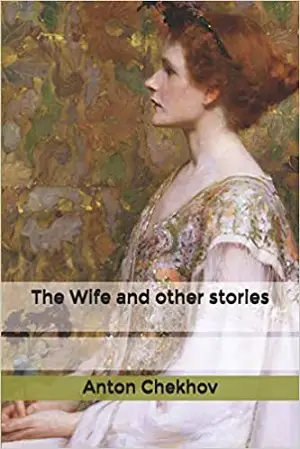 The Wife and Other Storiesconsists of 9 stories and was originally published in 1918. The main story, The Wife, is set in rural Russia in the 19th century, where troubles prevail. In it we have Pavel, a very wealthy man who receives an anonymous letter from someone who claims to know his altruistic quality and expects his urgent help.
At the same time, Pavel has an unusual and conflicted married life, as he and his wife Natalya treat each other in a cold and distant tone, although he loves her. And though they both intend to organize a meeting to provide food for the peasants, due to their different views on how to solve this problem, a new crisis arises in their marriage.
Among the other stories we can mention: Difficult People, The Grasshopper, A Dreary Story, The Privy Councillor, The Man In A Case, Gooseberries, About Love and The Lottery Ticket.
10) Uncle Vanya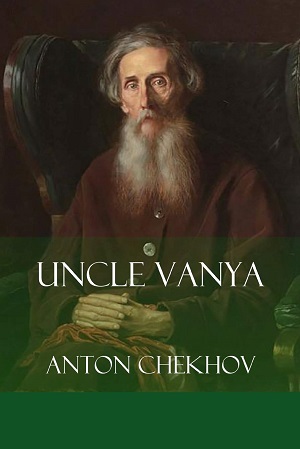 Uncle Vanyais a play first published in 1898. It narrates the visit of Alexander, an elderly professor, and his glamorous and much younger second wife, Helena, to the estate of his late first wife. We have Vanya, the play's main character, who manages the estate and is the late wife's brother, as well as Astroff, the local doctor.
There is also Sonia, the professor's daughter with his first wife, who works with her uncle Vanya in maintaining the estate, and has unrequited feelings for Astroff... When the professor announces his intention to sell the estate -Vanya and Sonia's home- to earn more income for himself and his wife, a crisis ensues.
This play is a reworking of another (also by Chekhov), "The Wood Demon", published a decade earlier, among the changes we have the reduction of the cast and the modification of the ending.