Today we are very pleased to have the unique opportunity to share with our readers a complete and very varied collection of the best free books D.H. Lawrence.
David Herbert Richards Lawrence of English origin, is one of the most outstanding writers of his time. In addition to becoming one of the most admired and well-known authors, he was an outstanding writer of novels, short stories, plays, poems, travel books, essays, translations, paintings and literary criticism.
A unique and highly controversial style
Lawrence's stories encompass a wide-ranging reflection on the dehumanizing effects of industrialization and modernity on human beings. They also deal with themes such as vitality, emotional health, instinct, human sexuality and spontaneity.
His way of seeing and narrating things was not always well regarded, and on many occasions caused him problems of social acceptance, especially when it came to stories of love relationships.
Through what many would call daring or fearlessness, Lawrence continued to write and make his views known on all the above subjects, and on any others that merited the author's attention.
His freedom to write and express himself was seen as brazenness and, in some cases, pornography. Such was the alarm generated by Lawrence's books that he was the victim of an official order of persecution and his works were censored on several occasions.  
The writer was constantly persecuted for a long period of his life, forcing him into a voluntary exile, which he himself described as a "savage pilgrimage".
The savage pilgrimage of D.H. Lawrence
His exile began when he left the UK in 1919. From that date onwards, the author and poet traveled to different countries in the company of his wife.
These journeys, although they kept him away from his homeland, helped him to discover new places that would serve as the setting for his future books, stories and novels.
During his travels, the English-born writer set foot on Australian soil, Sri Lanka, Italy, Mexico, the United States and parts of southern France. These roads served as inspiration for many of his works and for several travel books. In fact, Lawrence is to this day regarded as one of the most productive travel writers in the English language.
These wanderings around the world undoubtedly served to keep the writing muse alive in the writer's mind.
An unparalleled legacy for world literature
All the texts developed by the British-born poet form part of a legacy that is unparalleled. The world of international literature boasts true treasures created by the pen of D.H. Lawrence.
Despite being rejected and repudiated by a certain section of society, his writings have been championed by scholars who claim that he was one of the most honest and imaginative writers of his time.
Today, each of his short stories, poems, novels and plays are highly valued and respected in the literary world.  
A collection you must have
Considering all that Lawrence's works represent to the world, we have endeavored to present you with a beautiful and extensive collection of his creations.
On this occasion, we have put together a select list of his most renowned texts, so that you can enjoy the imagination and creativity of one of the most admired pens in England and Europe.
We present to you the best 13 free books by D.H. Lawrence.
1) Aaron's Rod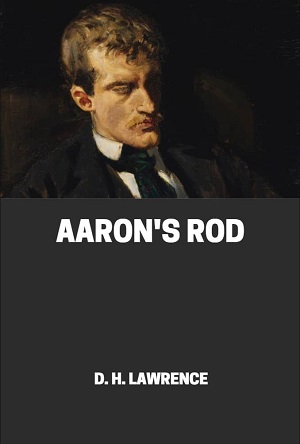 Aaron's Rod is a novel first published in 1922. It is set in post-World War I England and Italy, and stars Aaron Sisson, a working-class man who works in a union in the northern coal mines. But he is also an amateur flutist who dreams of being recognized as a professional musician.
Entangled in a failed marriage and disillusioned with his life, he decides to leave his wife and children and quit his job to embark on a journey of self-discovery and exploration, which takes him to Italy, where he hopes to find a place for himself in a world that has fallen apart.
During his journey, he meets and befriends the writer Rawdon Lilly and, upon arriving in Florence, he enters intellectual and artistic circles, where he discusses various topics with numerous characters who try to influence his outlook on life while he debates the purpose of his existence.
2) Amores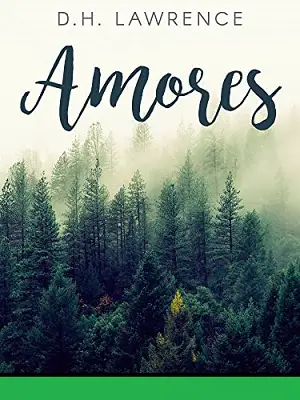 Amores is a collection of more than 50 poems published in 1916. The title speaks elegantly of old loves, those that might have been, those desired and those undesired. Lawrence wrote Amores at a crucial time, when he was struggling to relaunch his career after the banning of The Rainbow.
This collection is the first of his forays into free verse. The poems in it are characterized by themes of sensuality, sexuality, frustrated desire and lovers' conflict, with statements about love and its various manifestations.
Some of his poems are: The Wild Common, Monologue Of A Mother, A Baby Running Barefoot, Last Words To Miriam, Restlessness, The End, Drunk, and Snap-Dragon, the latter perhaps the most quoted poem in the volume, in which a snap-dragon flower found in a garden during a lovers' walk becomes both a victim of cruelty and an instrument of intimidation.
3) England, My England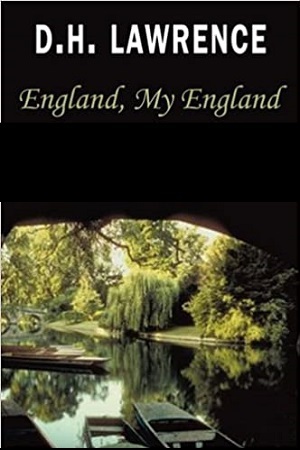 England, My England and Other Stories is a collection of short stories written by D. H. Lawrence between 1913 and 1921.
In them, the author extols the wonders of rural, pastoral England that have been lost over time due to industrialization and the unhealthy politics of a country at the outbreak of the First World War.
The story is set in the years leading up to the Great War of 1914, considered by some to be an idyllic time of sunshine and peace before everything was shattered by the mechanized war of 1914-1918.
The family is in an idealized setting, deep in the English countryside, but there are snakes in this Garden of Eden. There is conflict between man and wife, accentuated by the accident of a child, and there is a seemingly purposeless life led by the husband. The story vibrates with the eugenic theories popular at the time, but the conflicts are finally resolved by the horror of war.
4) Fantasia of the Unconscious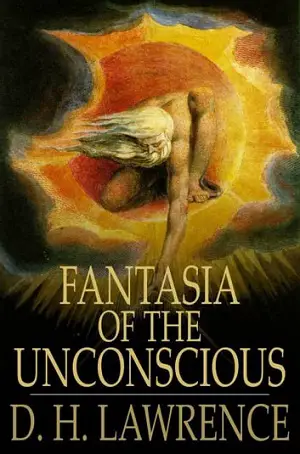 Fantasia of the Unconscious was written in 1922. It is a reflection on the nature of our consciousness and also of the subconscious. Lawrence also refers to his somewhat controversial ideas about the workings of the world, the sex drive, marriage, society and politics.
He also sets out how he believes children should be brought up: not by giving them unconditional love, but by leaving them virtually alone to discover life for themselves, to do so through their own senses and level of consciousness, not those of their parents. This is related to another of his ideas: Don't let other people's ideals supplant your own.
Some of Lawrence's stances may be considered outdated or sexist, especially those relating to gender roles and identity, however, when you consider that it is a work that represents the thinking of a bygone era there is much to reflect on and enjoy.
5) Look! We Have Come Through!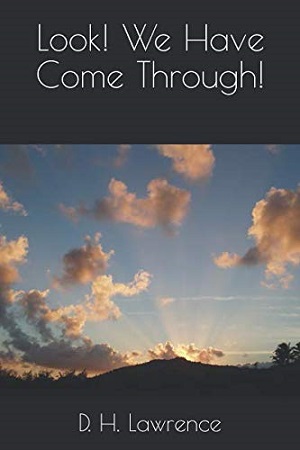 This is Lawrence's third book of poems, first published in 1917. According to the author, these poems are not to be considered separately, but as a whole, and together they constitute an account of one man's experience during the crisis of manhood, which could also be considered an autobiography or confession disguised as verse.
It consists of 60 poems charged mainly with regret and frustration - recurring themes for Lawrence - and often seem to be addressed to his wife and himself at the same time. He also seems to recreate his memories of happy and endearing moments.
Among the poems included in Look! We Have Come Through!, we can mention: Moonrise, Martyr à la Mode, Hymn to Priapus, She Looks Back, In the Dark, A Young Wife, Gloire de Dijon, Rose of All the World, Forsaken and Forlorn.
6) Sons and Lovers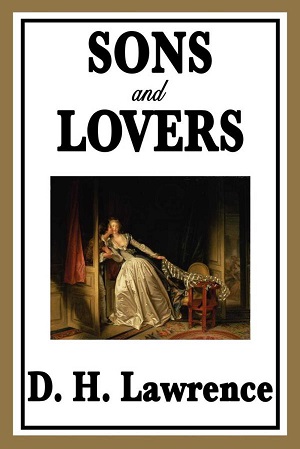 Sons and Lovers is a 1913 novel, often considered Lawrence's finest achievement. The story begins with Gertrude, a sophisticated woman who ends up marrying a miner and they have 4 children, William, Paul, Arthur and Annie. The marriage is terrible, as her husband is a drunkard and an abuser.
Most of the book focuses on Paul, who as an adult has a stifling relationship with his mother, as she is very demanding, which makes him feel repulsed by her but at the same time afraid to leave her. It also presents us with his emotional conflicts with two very different lovers.
When Paul begins a relationship with Miriam, he resists in part because his mother disapproves. And after pressuring her for a physical relationship, which ends up being unsatisfactory, Paul breaks up with her by becoming intimate with another woman, Clara, but even she cannot keep him and he returns to his mother.
7) St Mawr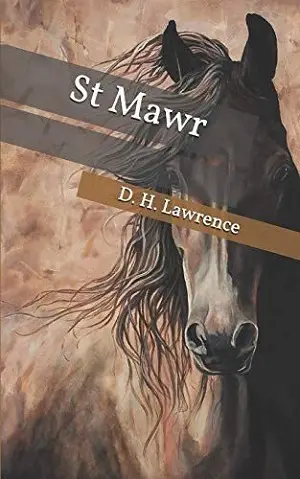 It is a novella first published in 1925. The protagonist, Lou Witt, is a well-to-do and attractive woman who, despite her position in society, feels unhappy and unfulfilled. She also has a failed marriage to Rico, a handsome, pleasant and perfectly adequate man, but inside him harbors a repressed choleric animal.
This novella uses as a metaphor a wild and beautiful stallion, named St Mawr, in whom Lou finds inspiration and is the catalyst for her to discover the emptiness of her own life. Everything about St Mawr suggests wildness, vitality and genuineness.
Subsequently, Lou abandons her marriage and leaves England to settle on a ranch high in the mountains of New Mexico, which gives her a respite from her disappointment with civilization. This is a work that undoubtedly leads to the reflection that human beings have limits and there are things we can never have or understand.
8) The Captain's Doll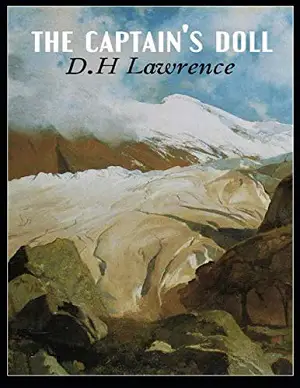 The Captain's Doll is a novella first published in 1923. It narrates the relationship between the impoverished German aristocrat, Countess Johanna zu Rassenflow "Hannele", and the army captain Alexander Hepburn, a married English gentleman who has been part of the war machine during the First World War.
Part of the narrative revolves around the image of the captain's doll, and throughout the story reference is made to it as it acts as a metaphor for the dehumanizing effects of war on Hepburn, who after the war thinks that human life has very little value.
The intimate relationship between Hepburn and Hannele is interrupted when the captain's wife, Evangeline, travels to Germany suspecting that she has been played dirty.
9) The Fox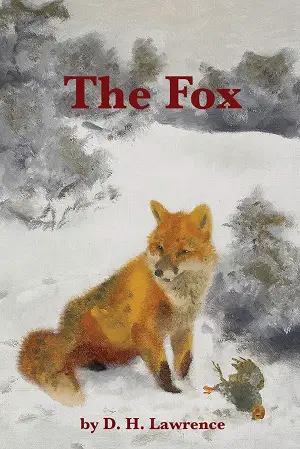 The Fox is a novel set in Berkshire, England, during World War I. The Fox is about the psychological relationships of three protagonists in a triangle of love and hate.
Banford and March live together on a farm because it does not appear that they are going to marry. Although they are only in their twenties, at the time women who remained single at their age were considered to have given up the prospect of marriage. Banford is thin and frail, in contrast to her companion who is physically masculine.
The fox becomes an obstacle for Banford and March, but March discovers that she cannot hunt him and, rather, is fascinated by him. Soon after, Henry, a young man, arrives to stay with the women, and a bond is established between the fox and Henry.
This intriguing novel explores gender roles, sexuality, femininity, and the pity of war.
10) The Ladybird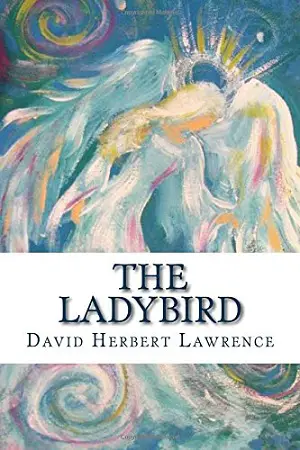 The Ladybird is a novella written in 1921 and set at the end of World War I, which frames the changes resulting from this cataclysm. In it, an aristocratic mother and daughter visit an imprisoned German aristocrat they met before the war in a London hospital.
The prisoner of war is Count Dionys, who befriends Daphne, the beautiful 25-year-old daughter of Lady Beveridge, whose husband, Basil, is a prisoner of war in Turkey. Daphne and the Count develop a mutual attraction, and he asks her to sew him some shirts, on the condition that she uses the thimble he gave her when she was 17, with his family's heraldic ladybird.
This book serves as a vehicle to describe the impact of the war, covering themes such as forgiveness, fear, isolation, grief and the changing context of the aristocracy.
11) The Lost Girl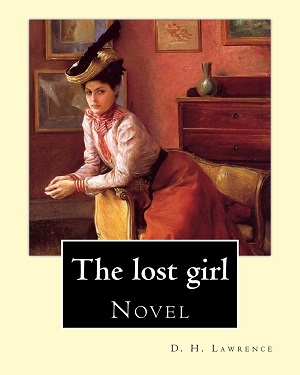 The Lost Girl is a novel first published in 1920, winner of the James Tait Black Memorial Prize of the same year in the fiction category. In a desperate attempt to recover his fortune and ensure the education of his daughter Alvina, James Houghton buys a theater. Among the performers he employs is Ciccio, a passionate and attractive Italian.
Alvina, a despondent young woman struggling to find excitement in her life, joins the theatrical company and succumbs to Ciccio's charms. She subsequently flees with him to Naples, leaving her safe world behind and giving way to sexual awakening and a desire for freedom.
Among the novel's themes is lost time, as it describes places and people impressively, capturing an era. Join Alvina as she discovers who she wants to be and her independence.
12) The Rainbow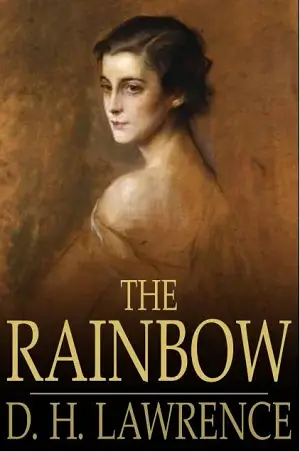 The Rainbow is a novel published in the United Kingdom in 1915.
The Rainbow is about three generations of the Brangwen family of Nottinghamshire from 1840 to the early 20th century. Within this framework, Lawrence paints the passions of his characters as he explores the various pressures that subdue their lives, using religious symbolism in which the rainbow of the title is the connecting link.
Its focus is primarily on the individual battle to grow up, marriage and changing social conditions, a process that will become more difficult generation after generation. The young Ursula Brangwen, whose story will continue in Women in Love, will ultimately be the central figure in which English social patterns and the impact of industrialization and urbanization on the human psyche will be reflected.
13) The White Peacock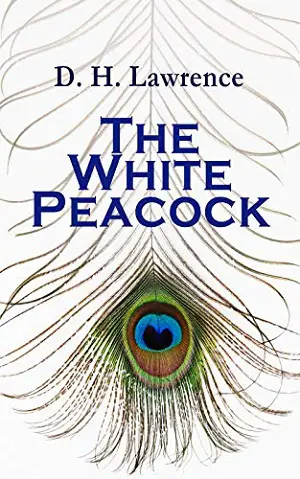 The White Peacock is Lawrence's first novel, published in 1911. He wrote it inspired by the painting An Idyll by Maurice Greiffenhagen, which is referred to in chapter 3 of the first part. It is narrated in the first person by a character named Cyril Beardsall, whose sister Laetitia becomes involved in a love triangle with two young men, George and Leslie.
The novel explores the interpersonal influences that lead to unhappiness in relationships and the detriments associated with mismatched marriages. Although Laetitia is sexually attracted to George, she ends up marrying Leslie, and George, finding himself rejected, marries a woman named Meg, causing both marriages to tip toward unhappiness.
Lawrence gives free rein here to some of his most beautiful descriptions, especially those concerning nature, these passages are poetic and vivid and well worth reading. He also refers to the impact of industrialization on the countryside and the city.