On May 29, 1874, G. K. Chesterton was born in London. His father, gifted in many lines of amateur creativity, did not press the boy to distinguish himself in scholarship or athletics.
Gilbert was a pupil at St. Paul's. The teachers branded him a delinquent, but he gained some recognition as a writer and polemicist. From St. Paul's, he went to the Slade School of Art, where he became a skilled draftsman and caricaturist; later he took courses in English literature at City College.
From art, Chesterton turned to journalism. He was deeply concerned about Britain's injustices to its dependents. He moved from the newspaper to public debate. He used logic, laughter, paradox and his own winning personality to demonstrate that imperialism was destroying English patriotism.
In 1900 he published his first literary works, two volumes of poetry. In 1900 he met Hilaire Belloc and in 1901 he married Frances Blogg. These events were two of the great influences in his life.
From 1904 to 1936 Chesterton published nearly a dozen novels, the most important being The Napoleon of Notting Hill (1904) and The Man Who Was Thursday (1908). In 1911, Chesterton created the "Father Brown" detective stories.
During his literary career he published 90 books and numerous articles. He poured out a wealth of lighthearted essays, historical sketches, and metaphysical and polemical works, along with such well-known poems as "The Ballad of the White Horse", "Lepanto" and "The Flying Inn" drinking songs.
Among his major critical works were studies on Robert Browning (1903) and Charles Dickens (1906). Prodigiously talented, Chesterton also illustrated several works by Belloc.
Chesterton considered himself primarily a journalist. He contributed to and helped edit Eye Witness and New Witness. He edited G. K. 's Weekly, which advocated distributism, the social philosophy developed by Belloc.
Chesterton's primary concern with political and social injustice is reflected in Heretics (1905) and Orthodoxy (1909), perhaps his most important work.
Throughout his life, Chesterton was one of the most colorful and beloved personalities in literary England. To his intellectual gifts he added cheerfulness, wit and a warm humanity that endeared him even to his antagonists.
Shortly after his marriage he bought a house in Beaconsfield, where he died on June 14, 1936.
The English writer, journalist and artist Gilbert Keith Chesterton devoted his extraordinary intellect and creative power to the reform of English government and society. In 1922 he converted to Roman Catholicism and became its advocate.
1) A Chesterton Calendar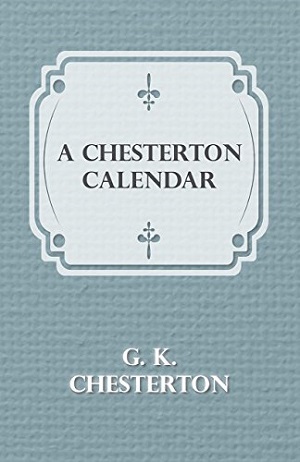 InA Chesterton Calendaris a collection of short excerpts featuring almost all of G. K. Chesterton's books, as well as some lines from poems; the way it is designed provides a reading for each day of the year.
This collection can be seen as a way of getting to know the author's works, in order to then delve into his complete novels. Although for some Chesterton is a writer who requires great concentration and time for analysis, it is worth giving a chance to his works, which in addition to the enjoyment of reading them, can lead to reflection.
Among the works included we have: Orthodoxy, Daily News, What's Wrong with the World, Twelve Types, Tremendous Trifles, George Bernard Shaw, All Things Considered, among many others.
2) A Short History of England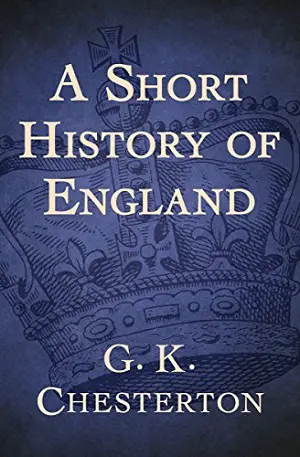 Most history books are written to correct other history books.A Short History of England is no exception.
Concentric by force of eccentricity, ironic by force of conviction, paradoxical by the seemingly extemporaneous, Chesterton wanted to write a popular history -when most accounts of English history were extremely anti-popular- in which the fundamental issue lies not so much in the events themselves as in the importance they would have had.
It is a brief and polemical vision of England through its history, in which Chesterton brings out his philias and phobias, as well as his highly original thinking.
In the words of Bernard Shaw, the author of this book was the most concise and at the same time the most complete historian that this neglected country could find.
3) All Things Considered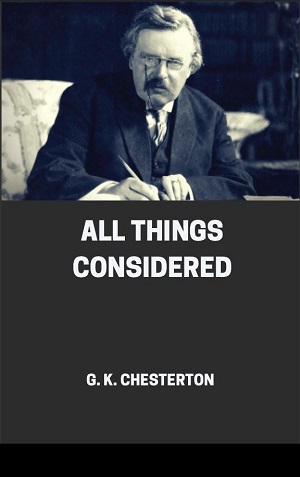 All Things Consideredis a collection of more than 20 short essays covering various topics -as the title indicates-, among which we can mention: Discussions on human behavior, science, religion, nature, the foundations and basis of society, etc.
The writing style presented is quite digestible, and although at times it may seem that the discourse deviates and loses some sense, somehow in the end everything fits together with total coherence. That in addition to providing entertainment and reflection to the reader also leaves in evidence the great wit and insight of the author.
Many aspects exposed in these works are still current and relevant today, being an invaluable resource for those interested in 20th century English literature. However, he often makes reference to people or ideas that were well known at the time, but are not now.
4) Autobiography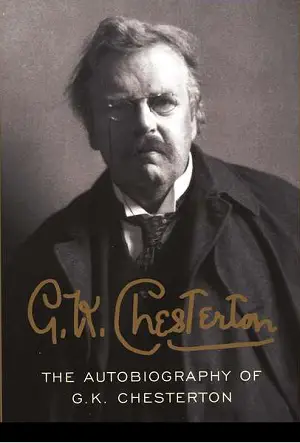 Chesterton wrote hisAutobiographyshortly before his death at the insistence of his friends and admirers. In it he does not break down his life from birth to the time of his writing, but recounts a series of key moments that he describes as determining the rest of his life.
This work is very introspective and focuses little on events. He does not dwell on events such as his marriage or the death of his brother in World War I, for example, but he does detail at length the impact and influence that both events had on his belief system and behavior.
Chesterton was known for approaching the subjects of his books from an unexpected point of view and angle, and he apparently approached his life in the same way, so his autobiography may be somewhat unusual if entertaining.
5) George Bernard Shaw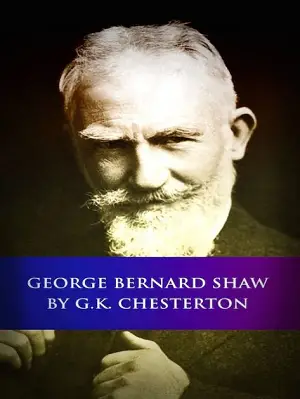 In this book Chesterton describes one of his contemporaries, George Bernard Shaw, giving his critical opinion about him and his work, which is an expression of himself. Although this biography does not give many facts about the Irish playwright, it does give us a thorough introduction about him, presenting him in a solid and pleasing picture.
As always, Chesterton is insightful in giving us his opinions and criticisms of a different and unusual but very interesting man. He gives him the seriousness he deserves and tries to be more sober than usual. Also this book gives you a good idea of life in those times and does not shy away from criticism when he sees fit.
If you want to read a well-written sentence or a well-formulated paradox, you will love this intimate writing by Bernard Shaw.
6) Heretics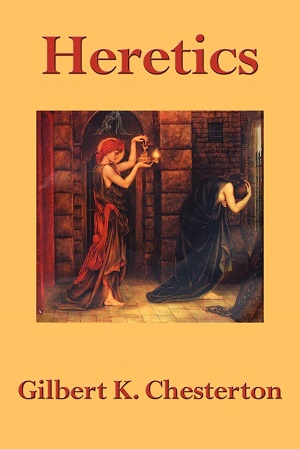 Heretics is a collection of 20 essays in which G.K. Chesterton argues about important intellectual figures of his time, expressing his perspective, opinions and philosophy. This work has a timeless character, as his criticisms remain as valid today as they were in his time.
It covers topics such as cosmology, anthropology, French nihilism, German humanism, English utilitarianism, the syncretism of social Darwinism and the arrogance and misanthropy of the European intelligentsia. It should be noted that, despite the pejorative title of the book, Chesterton is reserved in expressing his ideas.
The personalities in question are related to the world of the arts, literature and politics. Chesterton quotes and reflects on the ideas of: Joseph McCabe; his friend and intellectual rival, Bernard Shaw; as well as Friedrich Nietzsche; H. G. Wells; among other outstanding figures of his time. The author also deeply criticizes personalities of British politics, but without defaming or slandering.
7) The Fairy Tale of Father Brown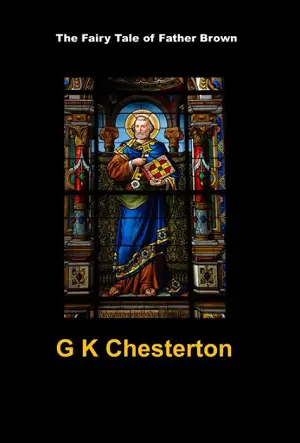 Father Brown -the famous priest-detective created by Chesterton and inspired by Father O'Connor, a priest whom the author met in 1909 and with whom he maintained the closest and most fruitful friendship of his life- is a Catholic priest who enters the realms of crime with the same serenity and holy simplicity as in the confessional.
In The Fairy Tale of Father Brown, Chesterton, along with the most complicated detective plots, unravels his ideas about the human soul, the politics and society of the time, poverty and wealth, religion and atheism, faith and reason, Christian confessions and, in particular, Catholicism, without ever hiding the reasons that led him to firmly adhere to the latter.
8) The Man Who Knew Too Much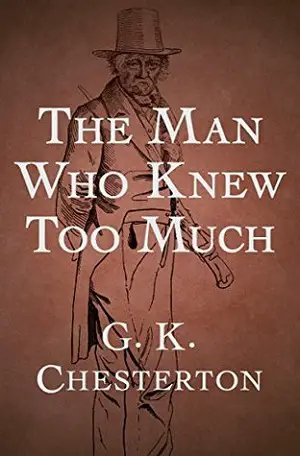 Chesterton relates in his book The Man Who Knew Too Much an extraordinary event that intertwines the lives of the two protagonists, Horne Fisher and Harold March.
The former is a cultured character with an extraordinary gift for solving mysteries and March is a young political journalist. While conversing near a stream as they wait to meet the Minister of Finance at a country house, they witness a bizarre car accident.
When they approach to check the damage, they find the body of the well-known English parliamentarian Humphrey Turnbull, who has not been killed in the accident but by a millimeter gunshot. This event links the paths of Fisher and March, who will be involved in different plots related to crime, espionage, the theft of historical relics and secret operations to hunt down a mythical thief.
9) The Man Who Was Thursday: A Nightmare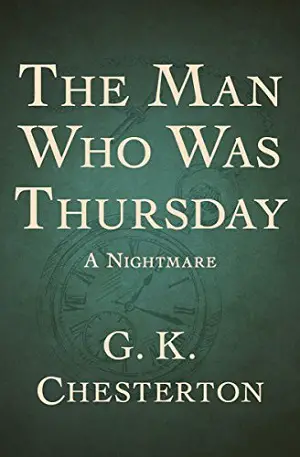 The Man Who Was Thursday is a novel published in 1908.
Although it deals with anarchism, the novel could be seen as an exploration, not necessarily a refutation, of anarchist philosophy; indeed, it could be taken as a kind of novelistic attempt at rebellion against God and, as such, draw on many aspects of existentialism or nihilism.
However, as in almost all of Chesterton's fiction, it is easy to find much Christian allegory. Chesterton, a devout Protestant Christian during this time, suffered from depression for much of his life and later claimed to have written this book as an unusual affirmation that divinity and justice were at the heart of all aspects of the world.
He hoped that the book would be an encouragement to himself and other members of his family who also had certain melancholic tendencies.
10) The Napoleon of Notting Hill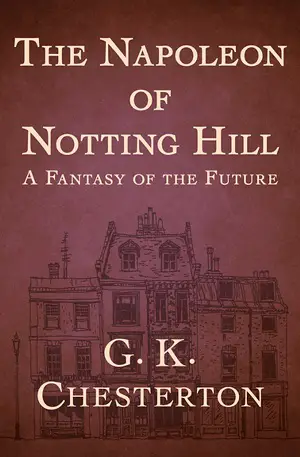 This novel was written in 1904, and is set in London but in the future, in the year 1984. To be more precise, it is set in an alternative reality to the time in which it was written. It postulates a government that functions through a king chosen at random from a list of ordinary citizens.
The election of Auberon Quin (a government official) as the new king of England breaks the succession of randomly chosen kings. And he cares about nothing but having fun and making jokes and antics that annoy everyone. We also have Adam Wayne,The Napoleon of Notting Hill, a young man who takes regional pride seriously.
We invite you to read G. K. Chesterton's first novel and enjoy his splendid narrative gifts, if you like the futuristic fantasy genre you will probably like it.
11) The Wild Knight and Other Poems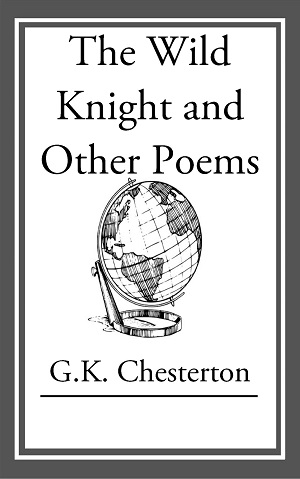 The Wild Knight and Other Poems is a collection of poems originally published in 1900. If you enjoy lyrical poetry, this compendium is ideal for you. Chesterton's poetry is brilliant, the stories are fantastic and thought-provoking.
This mix of short poems and longer writings interweaves sacred Christian themes with pagan ideas and fairy tales, the verbal imagery of which is breathtakingly beautiful. Some of the poems are: By The Babe Unborn, The World's Lover, The Skeleton, A Chord Of Colour, The Happy Man, The Unpardonable Sin, etc.
We recommend that you read them slowly, as at times Chesterton's language can be very imaginative, so you may need to reread some of the verses to really grasp all the ideas and thoughts that are threaded throughout the book.
12) What's Wrong With the World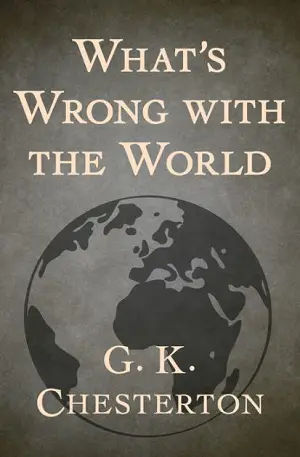 In his work What's Wrong With the World, Gilbert Keith Chesterton, with his usual sarcastic style, reviews the post-Victorian society in which he lives and, from his Catholic perspective, analyzes the substantial points that he considers worthy of criticism.
With a journalistic and manifestly ironic language, the author goes through all the human aspects of the British idiosyncrasy, from the suffragette phenomenon to socialism, passing through education, classism, capitalism, evolutionism and an endless number of '-isms' until he reaches the paradoxes of a world that for him is increasingly contradictory.
A fundamental work to understand the country, the time but, above all, to enjoy the prose of an author who has not lost its relevance thanks to his style and subject matter.