In this opportunity we present to you 10 books by Voltaire in PDF format so that you can know everything about this great French writer. But first, we review his life and work.
Born in 1694, in Paris, France, Voltaire established himself as one of the main writers of the Enlightenment. Often at odds with the French authorities for his works of political and religious content, he was imprisoned twice and spent many years in exile. He died shortly after returning to Paris in 1778.
Voltaire was inspired by the philosophers of the Enlightenment, such as Isaac Newton, John Locke and Francis Bacon, and their ideals of a free and liberal society, along with freedom of religion and free trade.
Voltaire, in agreement with other Enlightenment thinkers of the time, was a deist, not by faith, according to him, but by reason. He looked favorably on religious tolerance, although he could be very critical of Christianity, Judaism and Islam.
However, as a vegetarian and animal rights advocate, Voltaire praised Hinduism, claiming that Hindus were «peaceful and innocent people, equally incapable of hurting others or of defending themselves».
In 1716, Voltaire was banished to Tulle for mocking the Duke of Orleans. In 1717, he returned to Paris, but was arrested and exiled to the Bastille for a year, accused of writing defamatory poetry. In 1726, Voltaire was again sent to the Bastille for arguing with the Chevalier de Rohan. This time he was only briefly detained before being exiled to England, where he remained for almost three years.
The publication of Voltaire's Lettres infuriated the church and the French government, forcing the writer to flee to a safer place. He spent the next fifteen years with his mistress, Émilie du Châtelet, at her husband's home in Cirey-sur-Blaise.
In 1750, Voltaire moved to Prussia as a member of the court of Frederick the Great, and spent his last years in Geneva and Ferney.
In 1778, he was recognized as an icon of the progressive ideals of the Enlightenment, and received a hero's welcome upon his return to Paris. He died there soon after, on May 30, 1778.
1) Letters on England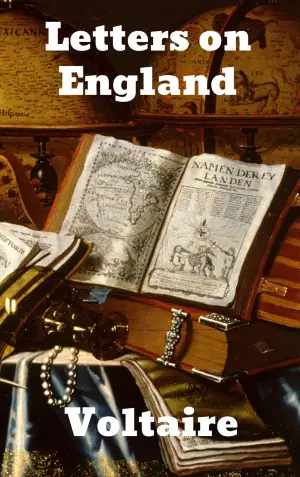 One of the most controversial and polemic works of the 18th century, it generated much uneasiness in French high society. Voltaire earned the contempt of the monarchy and the Parisian upper echelons by comparing the English nobility and society with the French in a very derogatory way.
Letters on England is a satirical and direct criticism of the decadent French society of the century. But with special emphasis on the monarchy and the high spheres that surrounded it. In it, he describes as an example to follow a developed and cultured English society, capable of tolerating and accepting the differences of the different social classes, and far from fanaticism and religious superstition.
This work set a precedent as a point of reference in the thinking of the middle and lower classes, being adopted as one of the writings that inspired the social movements of 1789, elevating Voltaire as a figure of free and revolutionary thought.
2) Short Works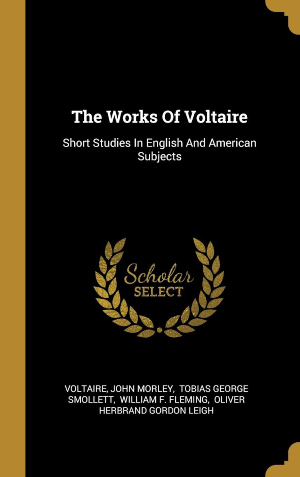 The Short Works of Voltaire are a compendium of essays, extracts from novels, social criticisms, analyses, poems, and even sonnets and manuals of good living, written by him from his beginnings to the moment of his consecration as one of the most prominent figures of free thought in 18th century France.
These Short Works show in each line the deepest aspects of Voltaire's thought. Texts that reflect how his mind was structuring itself as a machine of freedom and social reflection.
Today, among all his works, these Short Works go somewhat unnoticed. Compared to his more prominent writings, in many lines they do not reflect the grandiloquence with which Voltaire displayed his humor or his social thought, however, if you want to understand and know this great author, they are undoubtedly a must read.
3) Zadig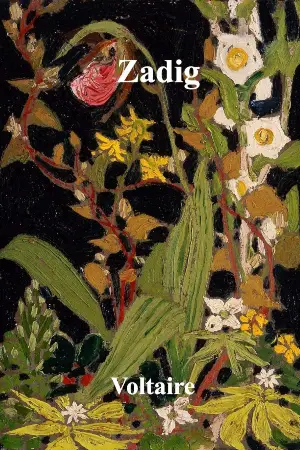 Zadig or «The Book of Fate» is a philosophical tale by Voltaire, first published in 1747 under the name Memnon. Extended by a few chapters, it was republished in 1748 under its present title.
According to Longchamp, Voltaire's secretary, it was during social evenings at Sceaux, with the Duchess of Maine, that the idea of writing short stories inspired Voltaire to produce this short novel, also qualified as a philosophical tale, which knows several editions from 1747. He also refrained from being the author, considering it as a simple «couillonnerie».
4) Micromegas, Philosophical History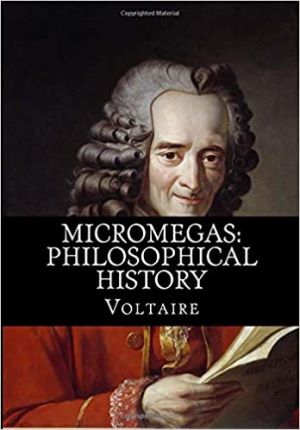 With Micromegas, Voltaire invites us, following his extraterrestrial hero, to cross the immensities of space, to visit with fantasy some distant planets in order to quickly bring us back to our good old Earth.
Throughout this marvelous and philosophical journey, Voltaire wanted to make us reflect on his essential concerns of the time: how to situate man in relation to the cosmos and what wisdom can we draw from this confrontation? At the apogee of the universe, human behavior very quickly obeys the division between reason and unreason.
5) Voltaire's Romances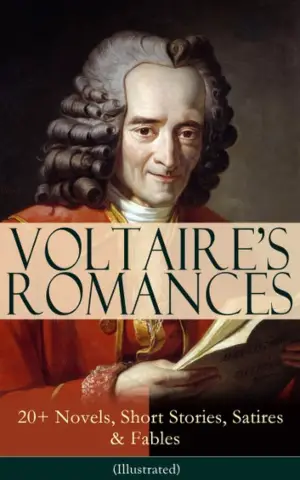 Each of the works included in this compendium belongs to that select list of Voltaire's best works. Starting with: The White Bull: A Satirical Romance, through The Princess of Babylon, to The Study of Nature.
Voltaire's Romances have the philosophical and romantic essence that Voltaire, a lover of the times and of human thought, is so fond of, without leaving aside his satirical sense of humor.
These works written with a beautiful and sharp pen, inspire us to see the world, societies, love and humor, from the eyes of one of the greatest humanists and fighters for social rights that humanity has ever known. Allowing us to understand the pleasures and excesses of 18th century France.
6) Candide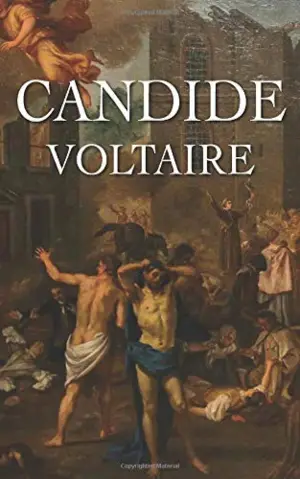 Candide is a French satire first published in 1759.
It begins with a young man, Candide, who is living a sheltered life in an Edenic paradise and being indoctrinated with Leibnizian optimism by his mentor, Professor Pangloss.
The work describes the abrupt cessation of this lifestyle, followed by Candide's slow and painful disillusionment as he witnesses and experiences great hardships in the world. Voltaire concludes Candide with, if not rejecting Leibnizian optimism outright, advocating a deeply practical precept, "we must cultivate our garden", in lieu of the Leibnizian mantra of Pangloss, "all is for the best" in the "best of all possible worlds".
7) The History of Peter the Great Emperor of Russia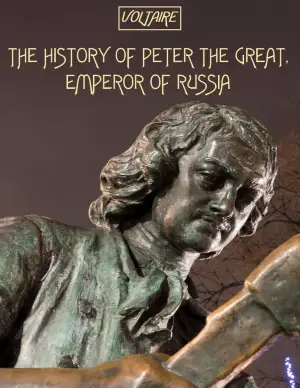 Narrated from a more human point of view, more attached to the leader's philosophy of life, than to the narrative greatness inspired by the achievements on the battlefield. And it is not that Voltaire did not take this last point of view into account for his work, nothing could be further from reality, but undoubtedly this work inspired by Peter the Great, shows us a more human monarch than other authors have narrated.
The fascination for showing the world the man and not the monarch, makes this work a manuscript with a mind and heart open to the viewer, of how the monarch handled himself in every situation he had to face.
From his childhood, his romances, his rise to his most impressive conquests, they are told with the naturalness, love and passion that characterizes Voltaire. The History of Peter the Great Emperor of Russia is one of his most respected works.
8) The Fourth Book of Virgil's Aeneid and the Ninth Book of Voltaire's Henriad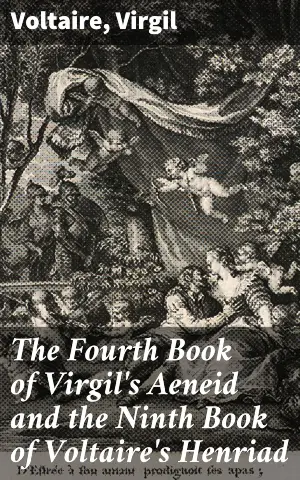 The Ninth Book of Voltaire's Henriad, inspired by the life of the great Henry IV, is an epic told in the form of a poem, resulting in a tribute to his name and his history.
As the narrative is inspired by real events, the main events leading up to the climax have been retained, leaving less important ones aside. With a clear inspiration in Virgil's way of narrating, Voltaire shines and does not allow himself to be eclipsed by the shadow of this other great. He highlights in the poem the evils of the society of the time.
In The Fourth Book of Virgil's Aeneid our main character, after escaping the destruction of Troy, is driven by a storm to the coast of Affrica, where he is received by Dido, in the new town of Carthage.
9) Philosophical Dictionary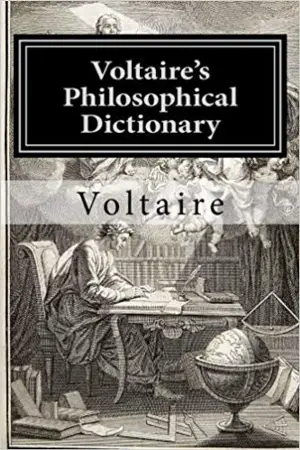 The Philosophical Dictionary is an encyclopedic dictionary published in 1764. The alphabetically arranged articles often criticize the Roman Catholic Church, Judaism, Islam and other institutions.
The first edition, released in June 1764, was called Dictionnaire philosophique portatif. It was 344 pages long and consisted of 73 articles. The subsequent later versions were expanded into two volumes consisting of 120 articles.
The first editions were published anonymously in Geneva by Gabriel Grasset. Because of the Dictionnaire's volatile content, Voltaire chose Grasset over his regular publisher to ensure his own anonymity. The dictionary was a lifelong project for Voltaire. It represents the culmination of his views on Christianity, God, morality and other subjects.
10) Toleration and Other Essays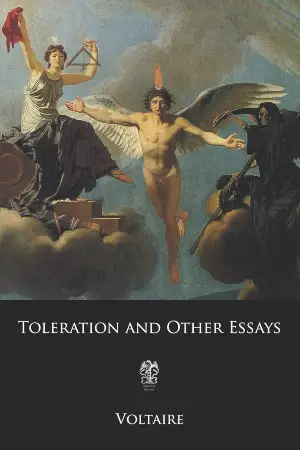 Published in 1763, the treatise on Toleration and Other Essays was a harsh criticism not only of religion, but also of the leaders who maintained the fanaticism of different religious currents among citizens, making mutual understanding impossible.
As the thinker he was, Voltaire called for tolerance and respect in spite of differences. To understand others for their being, their human nature, rather than for their doctrines or tastes. Voltaire defends in this treatise the freedom of worship, and criticizes religious wars as a violent and barbaric practice.
Voltaire was ahead of his time, and with this treatise, he reflected his desire for understanding and respect for the ideas of others, not to judge but to understand. Not only was his sharp humor one of his strong points, but also his great respect for life and his own thoughts.