Free Classic Authors Books [+100 PDF Books]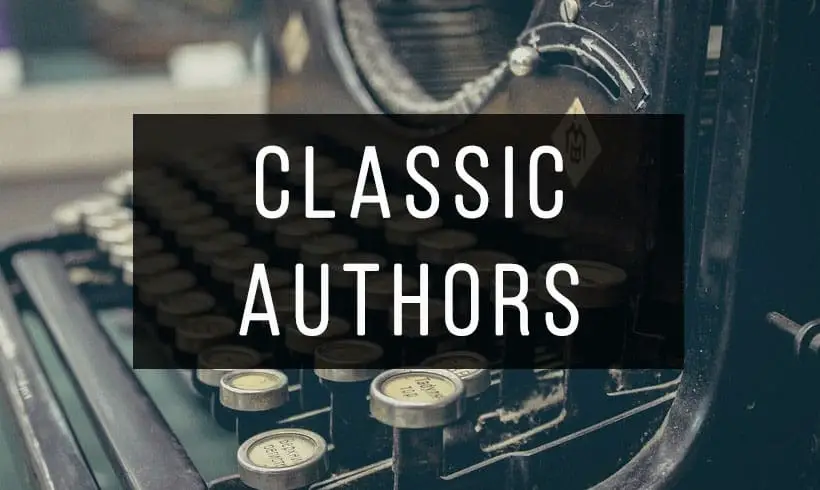 If you have time wanting to catch up on the classics of literature, your time has come. We have created the most important list and it is available in this section. Just select one of the writers from our selection of books by classic authors in PDF format and get going.
We prepare it thinking about saving your time, since the search and choice of books can take time; of your energy because it takes an effort to do that work; and your money, because buying all the outstanding classics would require a considerable expense.
For those who consider themselves true readers, the classics should be among their must-read. It is almost a moral duty to read the masterpieces that have marked the history of world literature.
We are not saying it, prominent writers have touched on this issue and all conclude the same: Reading the classics is a necessary decision for the entire reading community. Our wish is that you do not lag behind in this search and access the best books by classical authors in our virtual library.
The famous Italian writer, Italo Calvino, wrote an essay entitled Why read the classics? In which he raises all the reasons why it is a good idea to read classic works, including: "A classic is a book that never finishes saying what it has to say."
He also affirmed that every reading of a classic is a rereading. Classical authors speak in a universal language, on topics that are relevant to human existence. Giving a classic a chance is giving the opportunity to ideas that have been installed in the collective unconscious, it is giving it the opportunity to inquire into fundamental concerns, to explore the emotions that move us all and to have the privilege of experiencing a way of art that will never go out of style.
Who does not have to his credit a reference like that of Romeo and Juliet? Who wouldn't want to go around the world in 80 days? Who wouldn't die of curiosity to know how Sherlock Holmes solves hundreds of impossible cases? A classic is not a work that has transcended time by chance, there are reasons for this, a series of elements are combined that make it a perfect piece that does not expire.
But immortality cannot be attributed only to books, but also to their writers. They were immortalized through their talent and with each reading of their works they have the opportunity to be reborn. A classic can also establish a relationship of identity with you for life, it can define part of who you are and accompany you like a talisman.
Give yourself the opportunity to find that author or book that will mark you forever, do not rule out that it may be a classic. Allow yourself to experience what the insignificance of time means versus what is memorable. We invite you to read our classic authors and try which of them you feel comfortable with, which style or genre you prefer and give yourself permission to enjoy it.
Here is a table with all the authors that we have developed, the order we present them is by date of birth.
1) EDGAR ALLAN POE BOOKS – 1809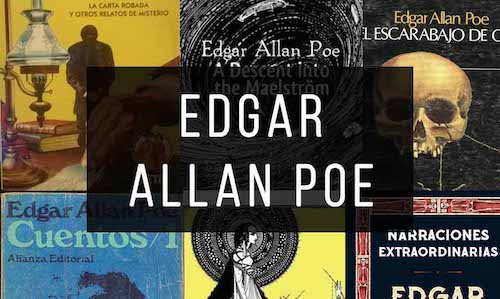 Edgar Allan Poe was born in Boston, United States, on January 19, 1809 and died in Baltimore, United States, on October 7, 1849. He was an American romantic writer, poet, critic, and journalist, generally recognized as one of the teachers universal of the short story, of which he was one of the first practitioners in his country.
Orphaned of father and mother, Poe went through an irregular education, from the United States to Scotland and England, until his brief stint at the University of Virginia, where he published his first book anonymously, and through the army, publishing his second book.
2) CHARLES DICKENS BOOKS – 1812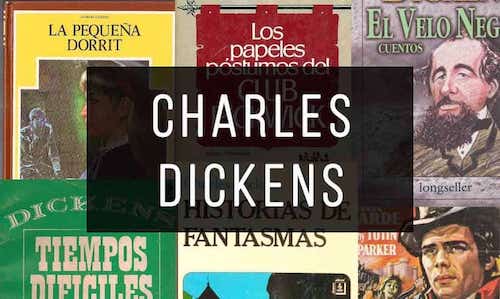 Charles John Huffam Dickens (Portsmouth, February 7, 1812 – Gads Hill Place, June 9, 1870) was an English writer and novelist, one of the most recognized in world literature, and the most outstanding of the Victorian era. Charles Dickens, as he is usually called, knew how to masterly handle the narrative genre, humor, the tragic feeling of life, irony, with a sharp and critical social criticism as well as descriptions of people and places, both real and imaginary. .
He learned shorthand and, little by little, he managed to earn a living from what he wrote; He began by writing court chronicles to later gain a position as a parliamentary journalist and, finally, under the pseudonym Boz, published a series of articles inspired by everyday life in London (Sketches by Boz).
So, here ends our selection of Classic Auhtors books. We hope you liked it and that you already have your next book!
If you found this list useful, don't forget to share it on your main social networks. Remember that «Sharing is Caring».
And remember that if you have any book to recommend us you can do it in the comments.