+50 Engineering Books for Free [PDF]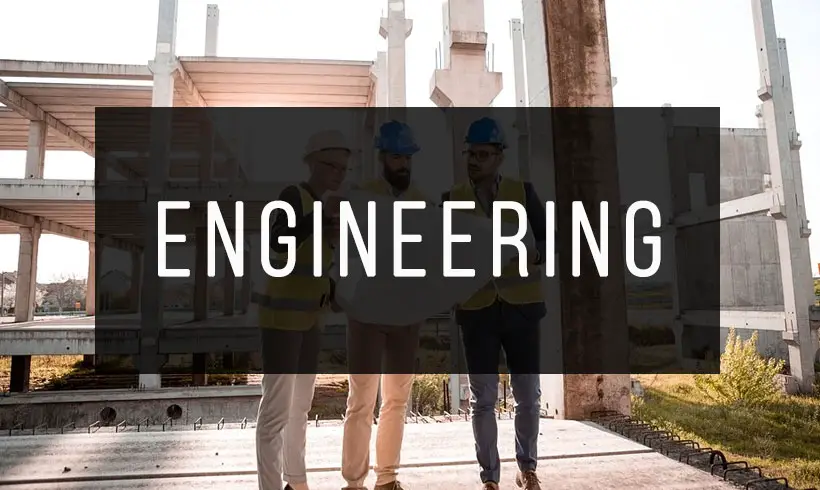 If you want to study one of the most important disciplines for the evolution of societies, you have to know our selection of Engineering books in PDF format. Would the world have been able to advance without engineering? The answer is a definite no. Without the findings in technology, simply put, we would not have much of what we enjoy today.
Without engineering you could not be here on our website, reading through a computer screen. That's how fascinating this discipline is, so if your desire is to deepen your knowledge related to it, you have to take a look at our collection of books on Engineering in PDF format. It is arranged to make it easier for you to study.
Engineering became truly relevant or, we could say, indispensable with the advance of the Industrial Revolution, when the world was able to enjoy the great evolutionary leaps of technology. It is a movement of great innovations that, far from stopping, is accelerating more and more, to the point of making certain machines obsolete every year.
Thanks to this unbridled pace that we are witnessing today, engineering has its reason for being. We can therefore define it as the study and applicability of technology. It uses knowledge for the creation, construction, development, optimization and maintenance of systems, structures, machines or processes.
All in order to solve problems of daily life and thus make it easier for people. There are countless achievements in this field, our life is becoming easier and easier thanks to engineering. Machines such as the computer, the smartphone, the airplane or the automobile would not be a reality if it were not for it.
Engineering has many branches and we wanted to cover all of them so that you do not miss the one that corresponds to you. Some of the subtopics we gathered were: civil, industrial, chemical, mechanical, systems, electrical, automotive and environmental engineering, plus many others.
The important thing is that you find the branch you were looking for and start your investigation. You will discover that engineering involves ingenuity and creativity, but also rigor and systematicity. Otherwise, it would create risks that can be deadly. For example, if the structure of a building were to fail, the consequences would be catastrophic.
Continuing with the examples, let's suppose that a genetic engineer makes a mistake in the transfer of DNA, this could also have unfortunate consequences. Engineering requires precision and a great deal of certainty when making decisions, since the future of mankind depends on it.
Another good case would be that of civil engineering, without it we would not have such important constructions as airports, roads, bridges and ports. But failure in the execution or even in the design of any infrastructure work can result in a collapse, putting the lives of many people at risk.
That's why you deserve to prepare yourself well as an engineer and with our collection of books on Engineering you can take those first steps. The basis of knowledge is study, so we invite you to take it forward successfully by reviewing our library.
1) Civil Engineering Books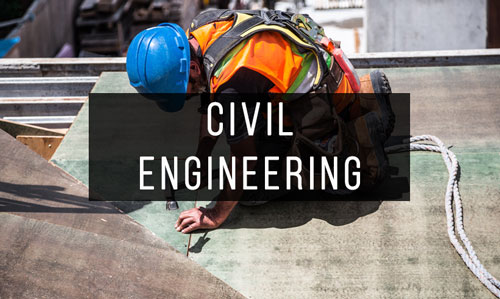 Civil engineering is the professional engineering discipline that uses knowledge of calculus, hydraulics and physics to take care of the design, construction and maintenance of infrastructures. In short, we could say that civil engineering is present in all aspects of our lives.
This engineering, in addition to construction activities, also includes the inspection, revision and maintenance of what has been built. In this way, it contributes to the protection of the environment and the prevention of accidents related to engineering works.
The civil engineer is directly related to the construction site. Therefore, he/she should have knowledge of electronics, hydraulics and architecture. They must also work closely with the masons and other professionals involved in the construction site.
2) Electrical Engineering Books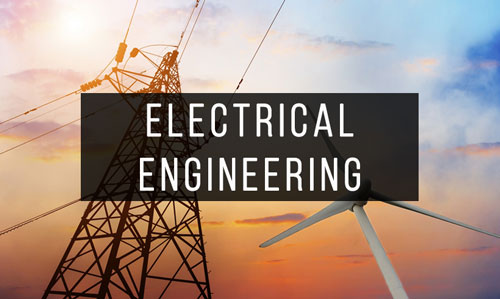 Electrical engineering is the branch of engineering that studies electricity, electronics and electromagnetism to generate, transport, use and distribute electrical energy.
This discipline solves complex problems of high power electrical systems. An electrical engineer must be very well prepared to address them effectively, their knowledge must be broad and strong, both theoretical, practical and technical.
The most studied sciences on which this career is based are Physics and Mathematics. Since they are the starting point of the phenomena in nature, which later on will be the most important ones for any engineer of any branch or specialization.
3) Industrial Engineering Books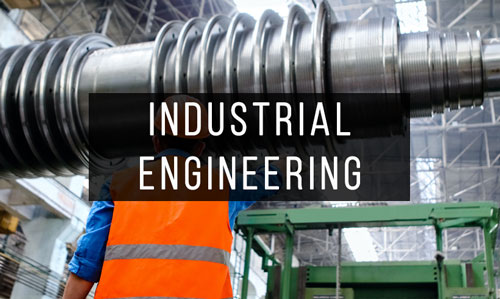 Industrial Engineering is by definition the branch of engineering responsible for the analysis, interpretation, understanding, design, programming and control of production and logistics systems in order to manage, implement and establish optimization strategies, with the aim of achieving the maximum performance of the processes of creation of goods and/or provision of services.
The Industrial Engineering professional can be seen as the managing agent of productivity improvement. Their efforts are directed to implement the best production process, through the design of integrated systems that involve the most important aspects of a company such as: employees, materials used, information, equipment including new technologies, and of course the energy available.
Here is our selection of books on Industrial Engineering so that you can enter this exciting world.
4) Mechanical Engineering Books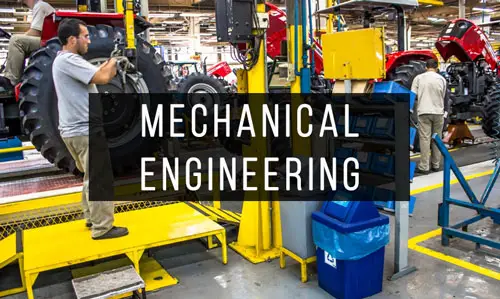 Mechanical engineering is a branch of engineering that applies the exact sciences, especially the physical principles of thermodynamics, mechanics, materials science, fluid mechanics and structural analysis to design, build and improve everything from ventilation systems to manufacturing locations, electronic machines, conveyor systems and other devices.
The mechanical engineer has the ability to use mathematical and computational tools to analyze, model and design physical systems composed of solid and fluid components, both in transient and stationary conditions. They also deal with the areas of thermal, mechanical and organizational systems, including the design and realization of such systems.
This area of engineering is highly required in different industries such as the automotive industry where it is involved in the development of the engine of an automobile and all its subsystems, in the aerospace industry where engines and control systems are developed.
So, here ends our selection of free books about Engineering. We hope you liked it and that you already have your next book!
If you found this list useful, don't forget to share it on your main social networks. Remember that «Sharing is Caring».
And remember that if you have any book to recommend us you can do it in the comments.