The Best 10 Books by Jane Austen [PDF]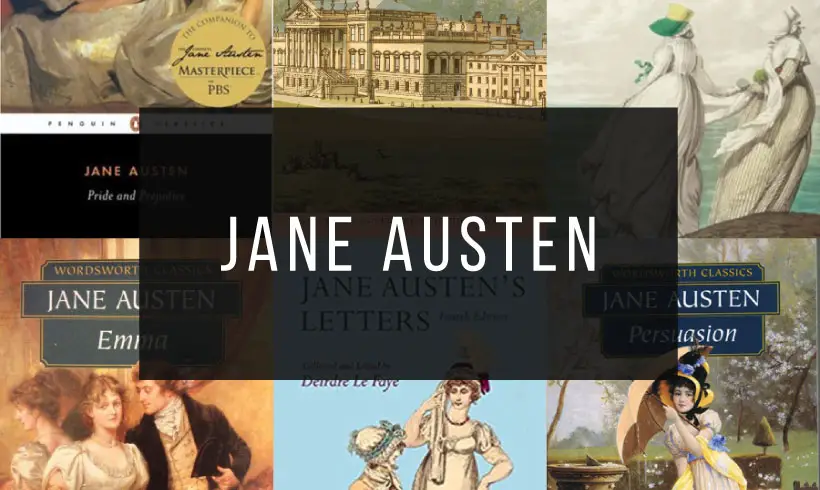 In this post we will introduce you to 10 books by the renowned author Jane Austen, preceded by a summary about the writer.
Born on December 16, 1775, Jane Austen was the seventh child of Anglican clergyman George Austen and Cassandra Leigh, residents of Hampshire, southern England.
Mr. Austen ran a modest boarding school for boys as an additional means of earning money, and it is believed that at times his daughter absorbed teachings from this school.
In 1783 Jane went to boarding school at Oxford with her sister Cassandra, but they had to withdraw because they became ill. They then continued their education at the Abbey School in Reading. Unfortunately, in 1786 they had to leave the school because their parents could not afford it. From then on the education of the future writer would be self-taught.
In 1795 Jane fell in love for the first time with Tom Lefroy, but when her love did not materialize, the young woman would focus all her energy on writing. With the support of her family, Jane attempted to publish «First Impressions», but was rejected. Shortly after, with the help of her brother Henry, she tried with «Sense and Sensibility», achieving its publication in 1811 without her name appearing as the author.
The name of the author would be revealed by her brother Henry, who did not hold back in the face of the popularity that his sister had achieved.
Jane captivated the public and continued to work tirelessly. By 1816 the writer began to tire easily, and together with her sister Cassandra moved to Winchester in May 1817 to have easy access to a doctor. However, it was too late. The popular writer died on July 18, 1817, at only 41 years of age.
Her remains rest in the left aisle of Winchester Cathedral.
Top 10 Jane Austen Books to Download in PDF
(Table of Contents)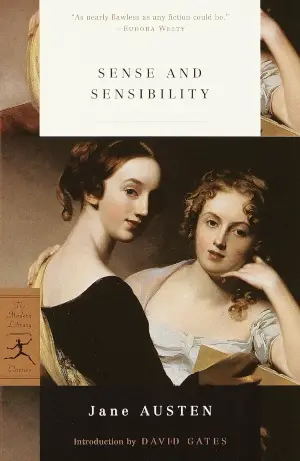 A secret, a lie, the hidden truth, what cannot be said, and a pact of silence imposed by piety or loyalty, are the basis of this novel that narrates the misfortunes and sufferings of two sisters who believe they have found love.
Both are affected by different obstacles on the road to marriage, by the selfishness of other people, the hilarious recklessness of their neighbors and, above all, by their own personality and character. All this brings them face to face with poverty and its limitations, and the possibility of an aimless life.
Marianne is loquacious and romantic. On the other hand, Elinor is the representation of prudence and reserve. With different personalities, these sisters will eventually find balance in their lives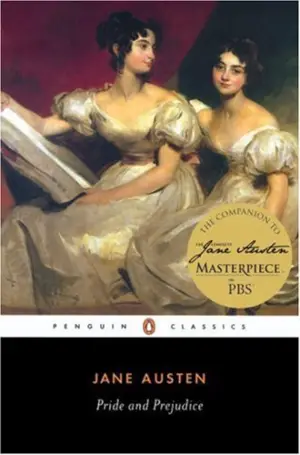 This book arises from a deep knowledge of domestic life and the human condition. It is a book full of satire, sharp, profound and anti-romantic at the same time.
Pride and Prejudice has captivated several generations thanks to its characters and its humorous description of the society of a rural and Victorian England, which is shown to be absurd and contradictory.
When the handsome and wealthy Mr. Darcy appears in the Bennet family's life, everything is turned upside down for the five young women in the family. It is then that pride, class differences, hypocrisy, cunning, misunderstandings and prejudices lead the characters to pain and scandal, but also to knowledge, understanding and true love.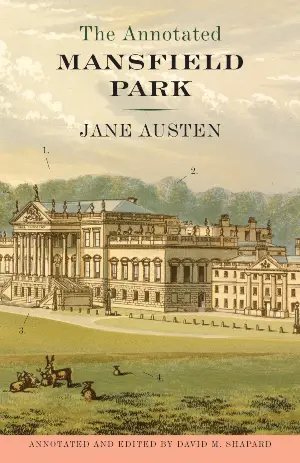 Because the child Fanny Price leads a life full of needs and limitations, her aunt and uncle decide to take her into their Mansfield Park mansion as an act of rescue and consideration for the infant.
Once in her new home, Fanny finds herself surrounded by a world full of refinements in which some amusements that could be described as innocent, will drive plans and strategies of seduction. This whole world is the scenario of a dangerous hidden truth, and only little Fanny, from her silence, will be able to glimpse the threats and consequences of it.
Mansfield Park represents a social and family order that crumbles and is rebuilt through the eyes of a little girl who lives a Cinderella-like experience.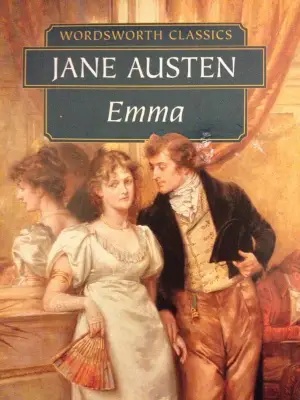 Emma tells the story of a hard-working, intelligent young woman who decides to play Cupid with her friends.
With the wedding of her governess, confidante and friend, Emma Woodhouse finds herself alone, with a void in her life and with the task of trying to make the people around her have a perfect life like her own. However, all the efforts the young woman makes to sentimentally manipulate others only succeed in creating entanglements around her, testing her self-confidence.
After clearing up the confusion created by her actions, Emma manages to find love in her life, as well as in the lives of the people around her.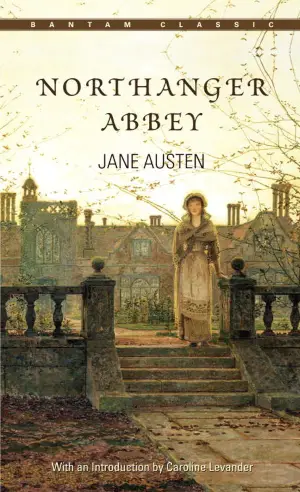 Northanger Abbey tells the story of Catherine Morland, a young woman who is fond of reading Gothic novels, who receives an invitation from the Tilneys to spend some time at their country house. Once there, the young woman will spend much of her time investigating twisted and imaginary family secrets.
But when all her research ends and all of Catherine's assumptions come to an end, the young woman will come to understand that real life is not a novel, and that everything she created in her mind was the result of her imagination. This will lead the young protagonist to put her feet on the ground to direct her life according to the social norms and doctrines of the time.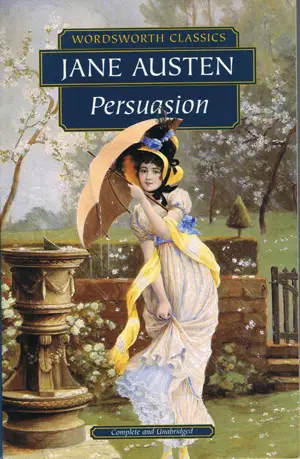 Anne, youngest daughter of the presumptuous Sir Walter Elliot, is a sociable and graceful young woman who, despite the barriers, manages to find her hero, Captain Wenworth.
The prejudices and vanity of Anne's family are the first obstacle in the sincere and real love of the young couple.
When her mother dies, Anne is raised by a family friend, for whom she feels immense gratitude and whose advice she listens to without opposition. It is this advice that drives her away from the man she loves, an officer with little money.
After this, the young woman lives long years in solitude while her beauty and youth fade. It is her gentleness, her intelligence and her kindness that remain intact, forming an attractive woman ready for the second chance that destiny offers her.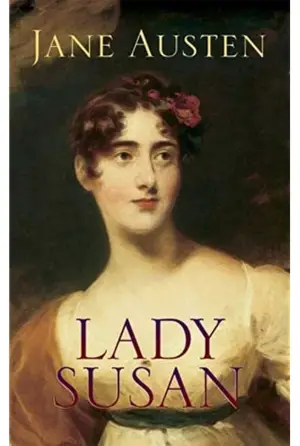 In this book Austen relates the plans drawn up by the protagonist, Lady Susan, who has recently been widowed. These plans have as their main objective to find a new husband for her, and at the same time the widow tries to marry her daughter, who is sixteen years old.
Lady Susan is an epistolary work in which the author uses different letters that intertwine with each other like pieces of a puzzle, to finally build a story full of little intrigues. In this book the writer overturns all the rules of the romance novel.
Lady Susan has an active role, she is a beautiful, intelligent and witty woman, and all the men who are interested in her are quite a bit younger than her.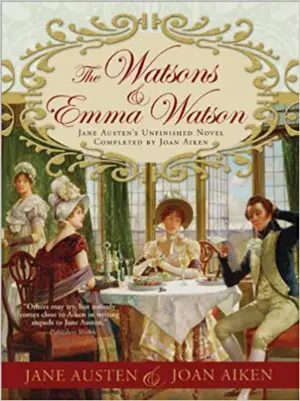 In this literary work its main protagonist is Emma Watson. The young Emma attends a ball for the first time, where thanks to her beauty and naivety, she becomes the center of attention of all the attendees. But is this really happiness for young Watson? This question arises considering that the plot is set in pre-Victorian England.
From this approach, Jane Austen again describes the condition of women in her time. She speaks of the limited role they play in society and the lack of their own resources that would allow them to develop independently.
The Watsons is a draft novel that the English author left unfinished. And although the novel presents a summary at the end, it may not be enough for some readers.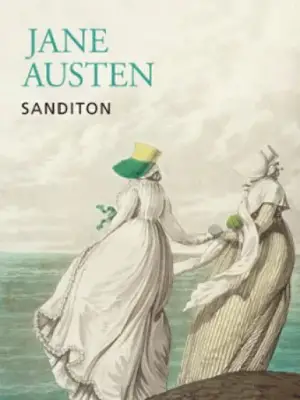 Sanditon is an unfinished novel by English writer Jane Austen, probably because her illness prevented her from continuing.
The novel centers on Charlotte Heywood, the eldest daughter of the large family of a country gentleman of Willingden, Sussex. The narrative begins when the carriage of Mr. and Mrs. Parker of Sanditon tumbles down a hill near the Heywood home. Because Mr. Parker was injured in the accident and the carriage needs repairs, the Parkers stayed with the Heywood family for two weeks.
During this time, Parker speaks fondly of Sanditon, a town that until a few years ago had been an unpretentious little fishing village. With his partner, Lady Denham, Parker hopes to turn Sanditon into a fashionable resort. After repairing the carriage and healing Mr. Parker's foot, the Parkers return to Sanditon, bringing with them Charlotte as a summer guest.
Upon her arrival in Sanditon, Charlotte meets the town's unique residents and visitors.
10) Letters of Jane Austen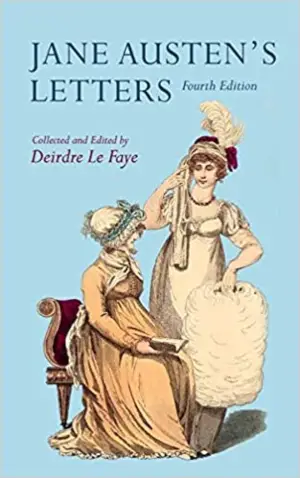 Of all the letters Jane Austen wrote to her family, only approximately 160 survived because her sister Cassandra burned most of them and distributed the remaining ones among her relatives.
Jane's fans assume that this was due to her sister's attempt to preserve the image of this remarkable writer, as well as to keep secret matters that she considered too intimate to be exposed to public scrutiny.
The letters of Jane Austen below were included (along with many others) in a two-volume collection published by her great-nephew Lord Brabourne in 1884.
Some of her most ardent supporters have been dissatisfied that these letters omit important events such as the death of her father, dealing only with jovial, everyday matters, and leaving aside more complex issues such as the author's feelings and position on matters of politics or religion of the time.
Classic Authors Books in PDF: